Day #9 of our European Grand Tour with Viking River Cruise Ships brought us to the port of Wertheim, located at the confluence of the Main and Tauber Rivers in Germany.
As with most of the stops, we opted for the walking tour and again, a knowledgeable guide (this time, a retired German Army colonel) met us in the city, after a short ride on a kiddie type "train" from the port to a parking lot.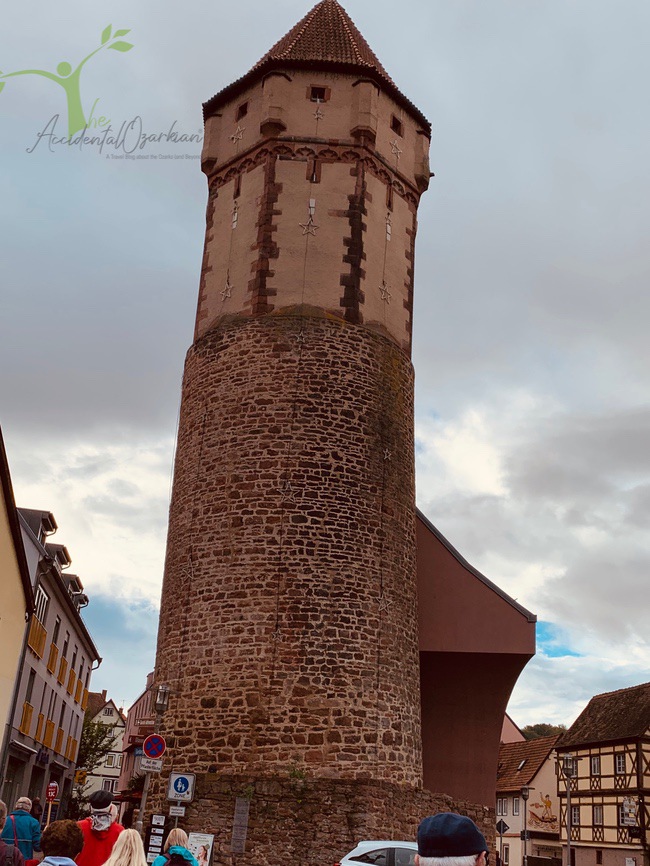 We began the tour at the city's "Pointed Tower," which dates back more than 800 years and, like the Leaning Tower of Pisa, has a tilt to it – because of flooding. In fact, this city floods fairly often and you can see marks on walls showing the years and heights of floodwaters throughout the city.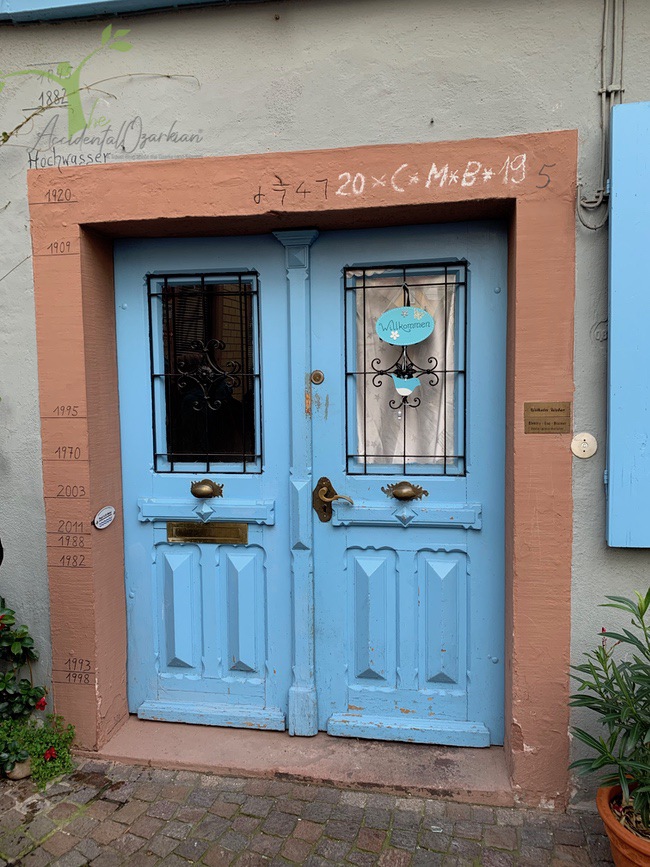 Our guide said that residents are required to keep their basements flooded during such times, because otherwise the structures could collapse in on themselves due to pressure on the oustides of the walls.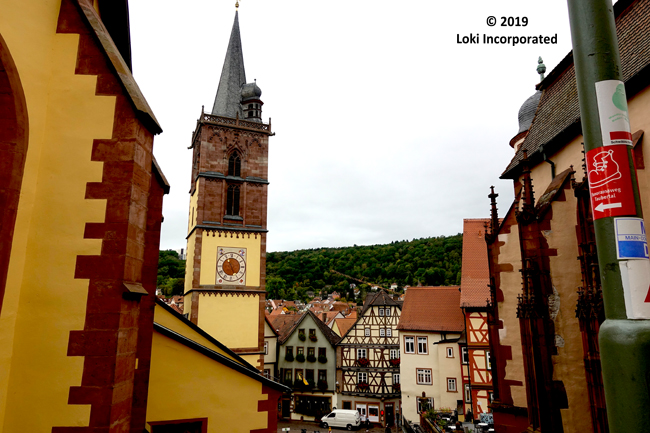 Wertheim has the reputation of being a merchants' town from the Middle Ages, and you could imagine it being so – especially when looking at the half-timbered houses and sandstone buildings.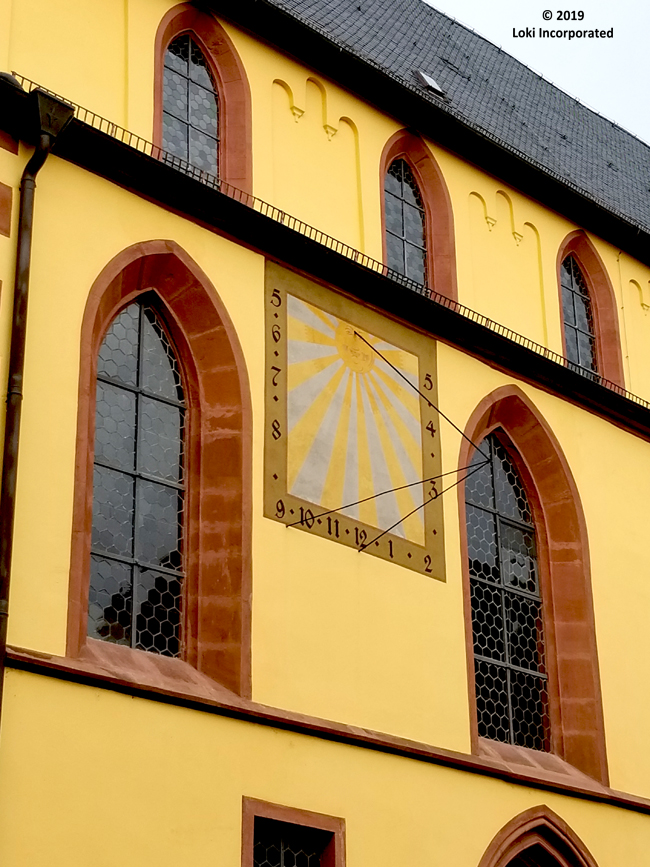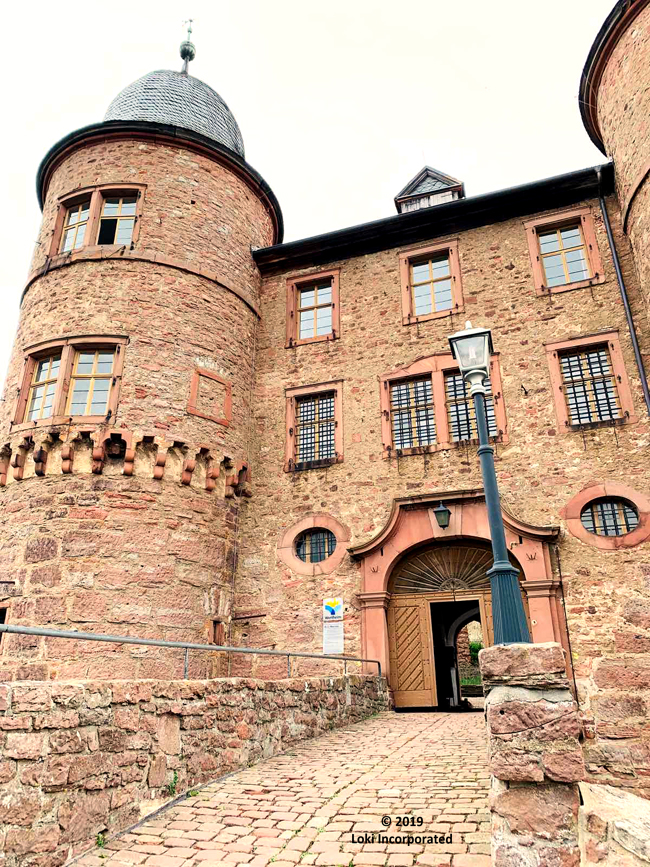 So many castles, so little time. Wertheim offers an opportunity to view a lovely castle from the 12th century. It is considered the town's landmark, since it sits high on a hilltop, overlooking the triangular-shaped city. This one didn't suffer from WWII bombings, but rather, from bombings during the Thirty Years' War, which history records as a civil war between Protestants and Roman Catholics in 1618.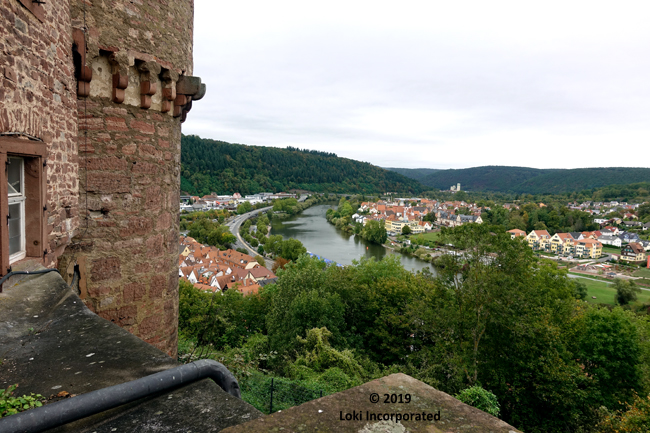 Isn't this view lovely, from Wertheim Castle?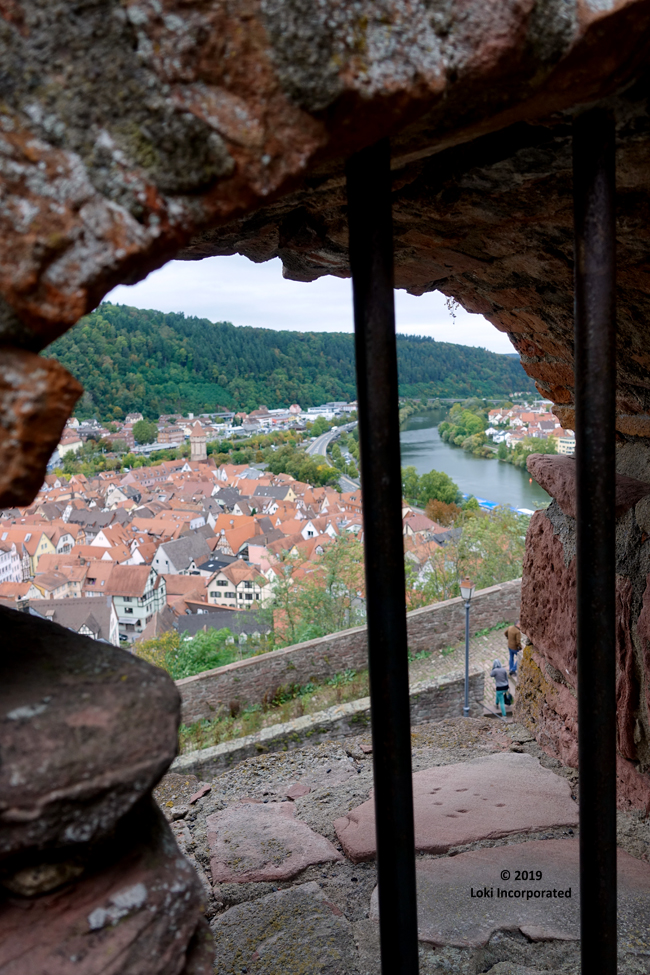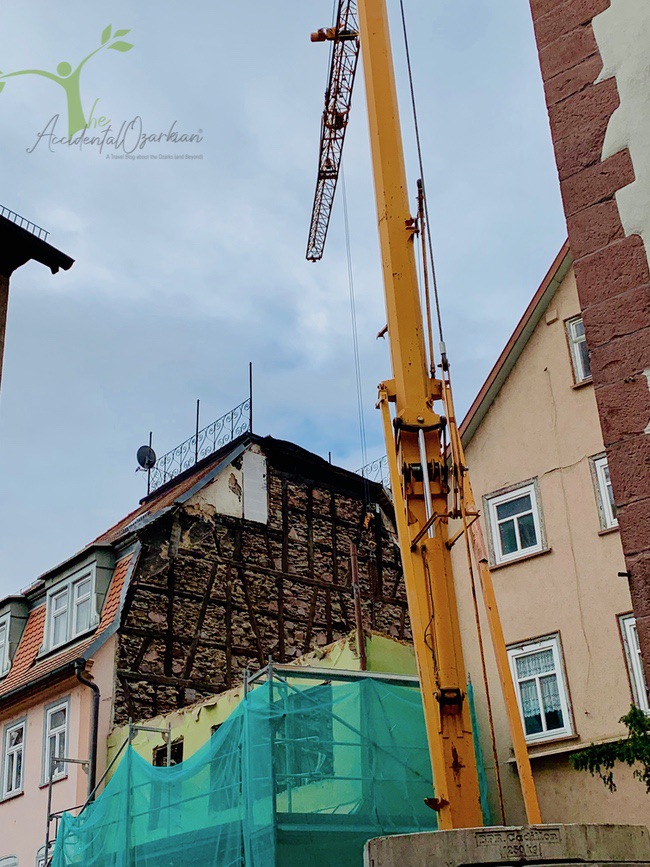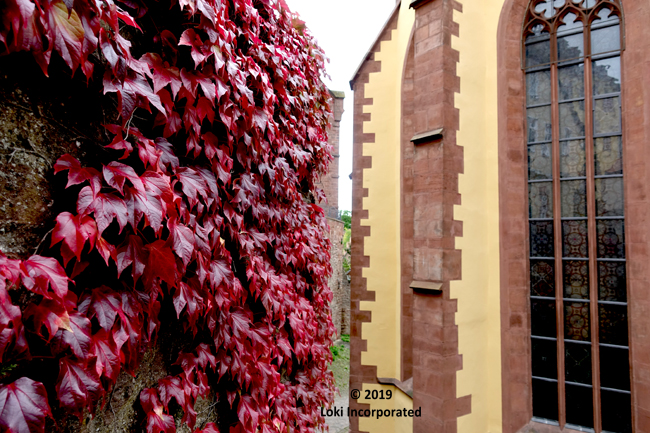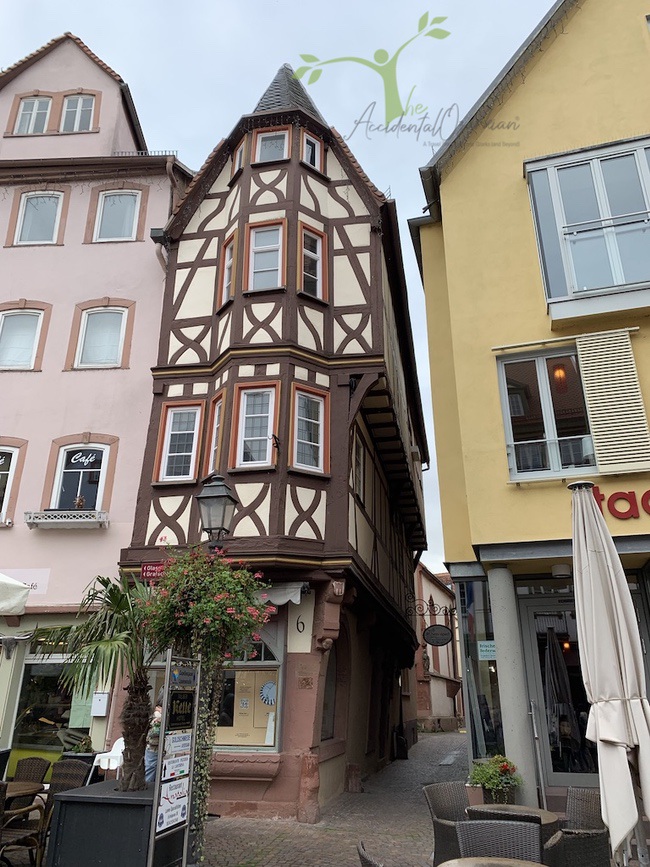 After the tour, we returned to the city center and I snapped a photo of the skinniest house in the city. The guide explained that it gets wider from the 2nd floor up, because people were taxed on the size of the ground floor.
Learn more about Viking River Cruises. Note: Viking River Cruises did not underwrite the cost of this trip at all.