So, I'm standing at the customer side of the checkout counter at a Trader Joe's in St. Louis. The checker – a guy who looks like he surfs in his spare time in California – seemed really interested in what I'd done over the weekend. I have sons his age, and was really, just in the process of swiping my credit card. I mentioned that I'd gone shed hunting. And frankly, folks, this is why I became a writer in the first place – because people talk to me at grocery stores. He stopped running the groceries over the scanner and asked, "What's that?
I told him, because I figured he thought that I was referring to finding sheds that I could later store my tractor and/or garden tools in. I told him about finding deer sheds, aka antlers.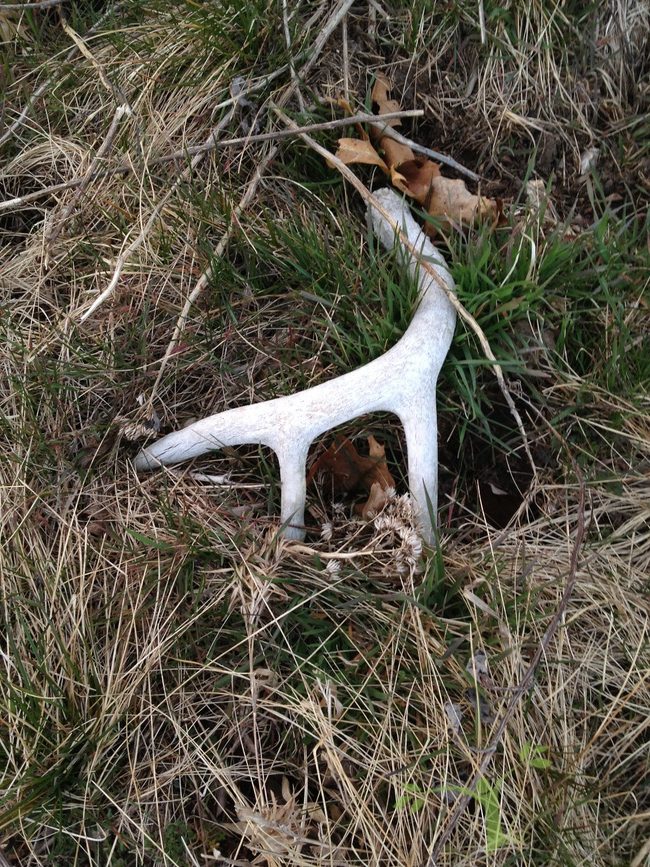 And then, he said, "I didn't know deer shed their antlers. I'm from Florida."
More of the Story
Then he asked, "Where do you find deer trails?"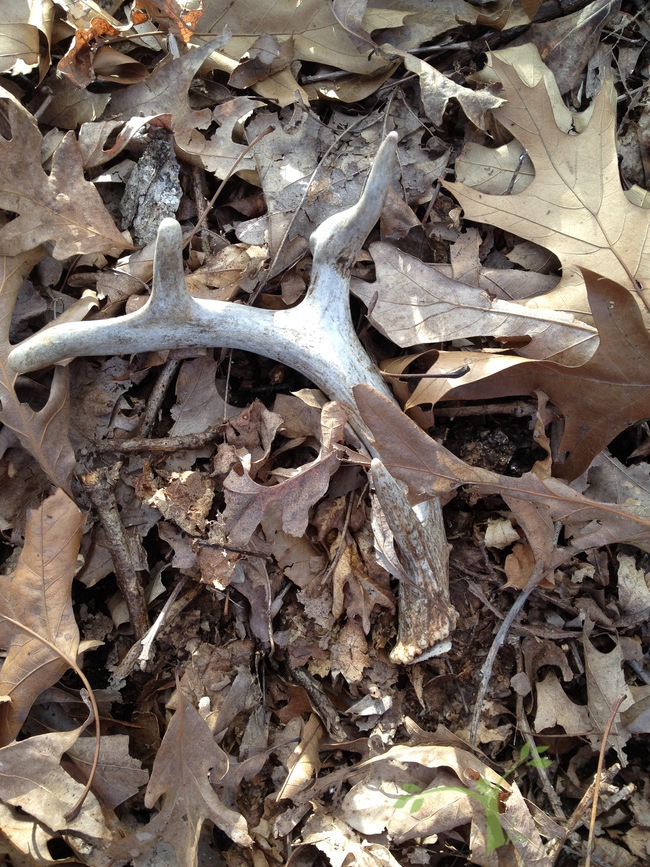 I explained that I'd heard that St. Louis had an urban deer problem and that probably several of the conservation areas around the city and larger green belts within the city might harbor deer. That he should look there.
Then he asked, "What would I do with a shed if I found one?"
And so then, we just went to the break room, had a cup of coffee and I listed 100 different ways to decorate with antlers. No, not really.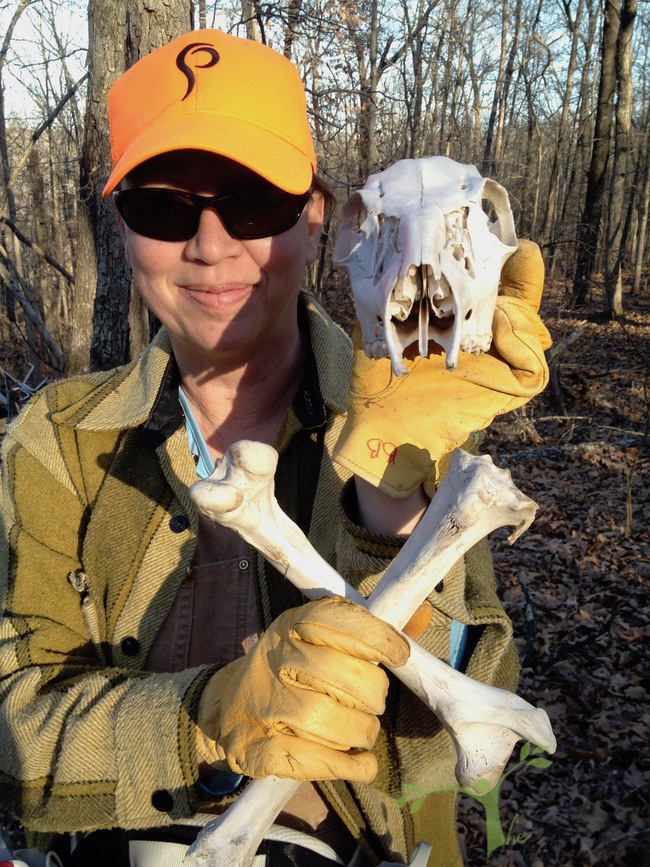 I mentioned a few different things – such as drawer pulls, or just leaving them to lie around as conversation pieces. There are multitudes of ways of decorate with antlers, and Pinterest can be a good friend for this reason.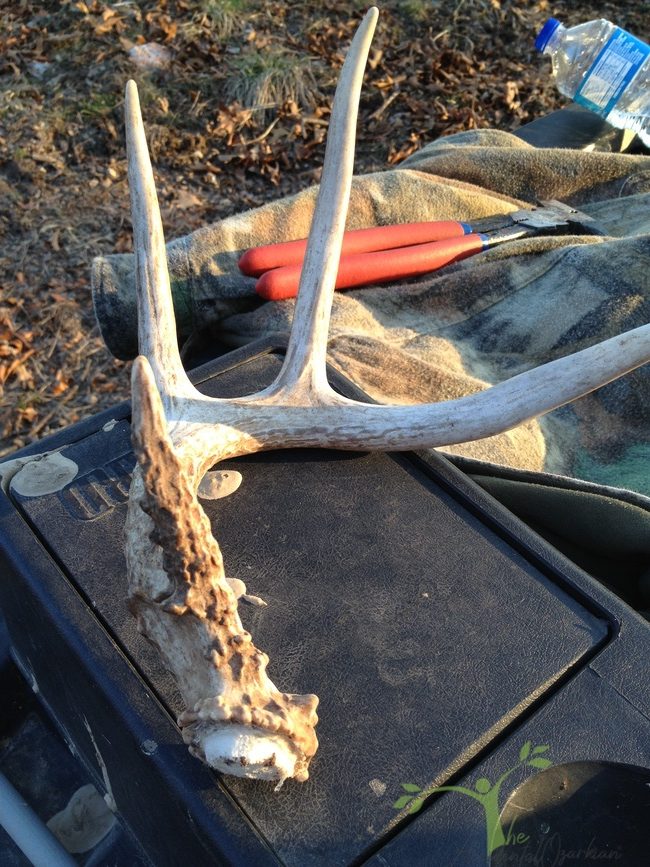 He thanked me and said he was going to tell his girlfriend about that. I bet they're out there this weekend, looking for trails and trying to discover something way better than mushrooms. Really.
Shed Hunting Tips
This year, starting in early February, I'm going to tackle a whole new set of deer trails. Because last week? I found a unique four-point as I worked my way up a trail from a draw in a holler. Antlers can be found throughout the Ozarks starting sometimes as early as late January.  Watch for trails, outside of deer bedding areas, fences (where they have been jumping) and creek beds.