I've read many great reports of the Glade Top Trail, located near Ava, Missouri, in the Ozarks. Since most of the leaves are off the trees, and since I suspected it would offer some beautiful views, we loaded up the truck and headed that-away. And, it was hubby's birthday, so that's what he wanted to do on this special day.
Missouri's only National Forest Scenic Byway, the 23-mile trail offers 7 scenic pull-outs. The Civilian Conservation Corps built this trail in the late 1930s, and it hasn't been changed much since then. It's a 2-lane, gravel road that winds up and down and all around. It doesn't actually go through glades, but passes by several of them.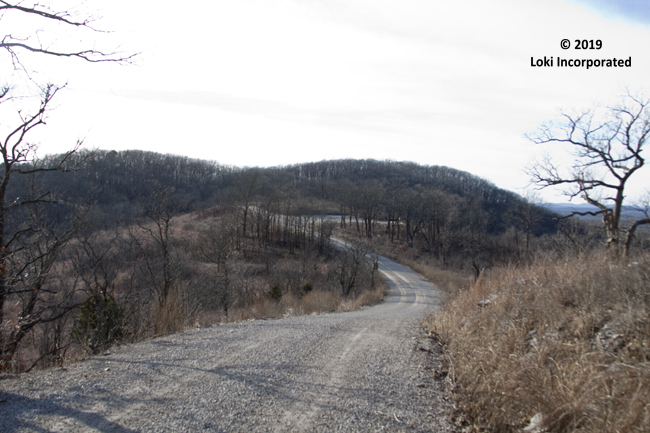 What is a glade?
According to the U.S. Forest Service, glades "are areas of thin soil with relatively large amounts of exposed bedrock and are dominated by herbaceous vegetation. Plants growing in these communities must be able to endure extreme drought and heat during the summer months, but at other times of year they also must withstand large amounts of frost upheaval of the thin soils and periods of inundation when rain and melting snows cannot percolate quickly through the substrate."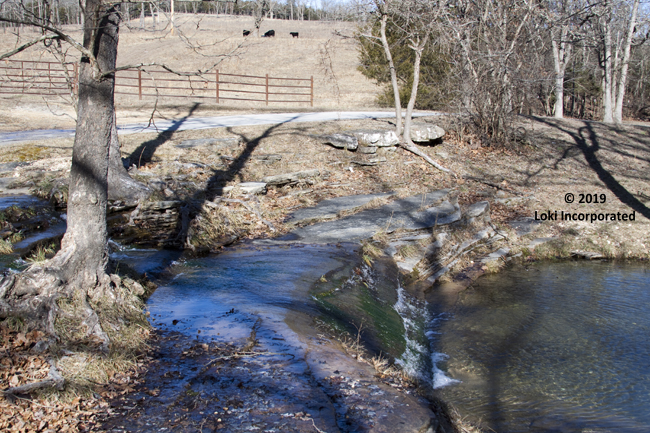 We packed a picnic lunch and stopped at the Dr. J.L. Gentry Roadside picnic area, near Ava, that features a lovely creek running through it.
The Road Less Travelled
It appeared that the road was, as Robert Frost wrote, "less travelled" this time of year. I think we passed 2 or 3 vehicles and no one was behind us on this day. So, when we stopped at a pullout to enjoy the view, we heard only the wind, birds or maybe an airplane.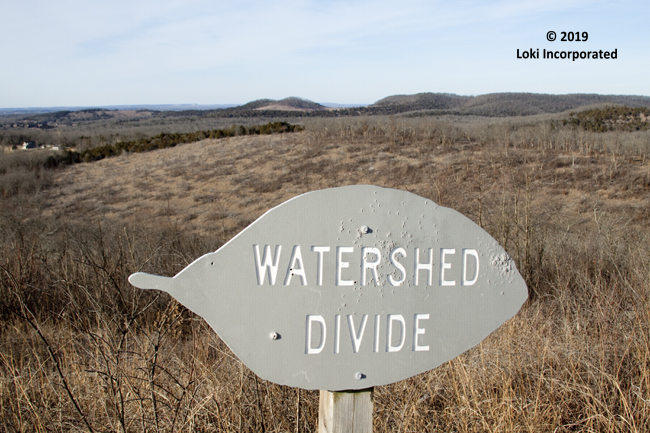 Glade Top Trail
According to the USFS website, the Glade Top Trail is located about 60 miles southeast of Springfield, Missouri. It includes portions of Forest Roads 147 and 149, with 3 entry points. We accessed the trail at its most popular point – the northeast entry located near the Douglas/Ozark County line, almost 10 miles southwest of Ava and off State Highway 5 by State Highway A and County Road A-409. Or, for access #2, go to  the south entry point, which  lies north of Longrun, off State Highway 95 and approximately 5 miles north of US Highway 160. Finally, access point #3 is located near State Highway 125, 2 miles south the Hercules Glades Wilderness – which is another place I'd like to explore someday before all the foliage returns and we see nothing but green. (You can also see Arkansas from one of the pull-outs.)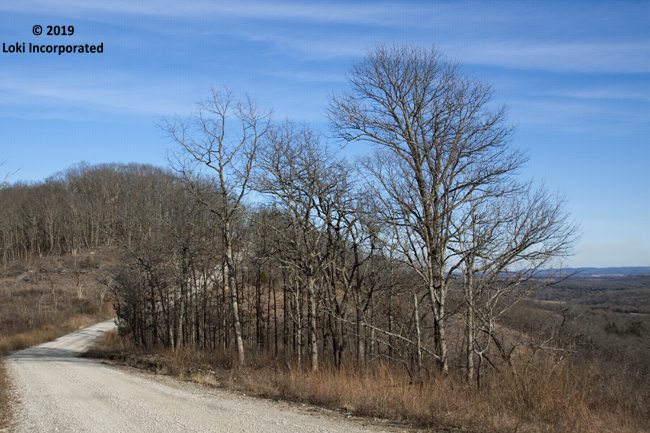 However, if you go into the springtime, when flowers are blooming, you might see some of these lovelies, as listed by the USFS website: Arkansas calamint (Satureja arkansana), aromatic aster (Symphotrichum oblongifolium), Barbara's buttons (Marshallia caespitosavar. signata), Bush's skullcap (Scutellaria Bushii), Gattinger's goldenrod (Solidago Gattingeri), Missouri black-eyed Susan (Rudbeckia missouriensis), Missouri evening primrose (Oenothera missouriensis), purple beardtongue (Penstemon Cobaea var. purpureus), purple coneflower (Echinacea purpurea), rosinweed (Grindelia lanceolata), stenosiphon (Stenosiphin linifolius), silky aster (Symphotrichum sericeum), Spanish needles (Palafoxia callosa), Trelease's larkspur (Delphinium treleasei), and yellow coneflower (Echinacea paradoxa). This list entices me to return to see the array.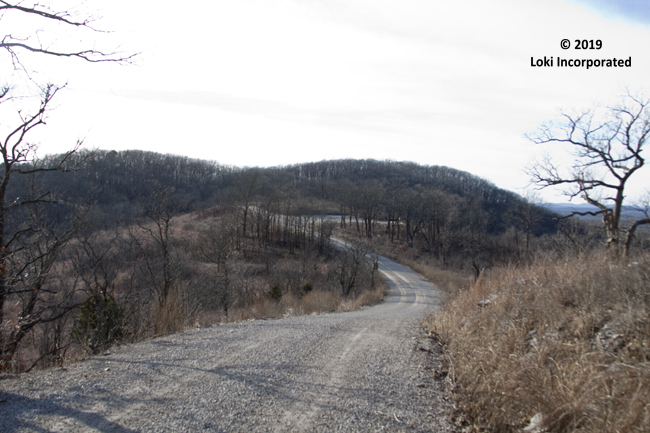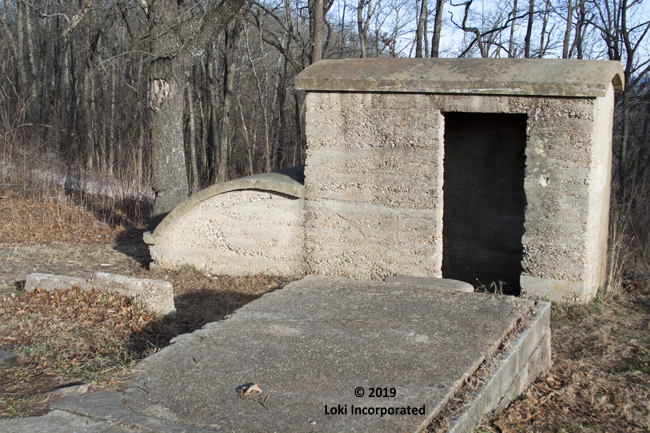 Learn more about the Glade Top Trail.