It's been a goal of mine to visit several of Missouri Ozarks' lovely springs this year. In the past few months, I've had the opportunity to visit Greer Spring, Falling Spring, Alley Spring, Round Spring and Blue Spring. All of these springs are located in Missouri Ozarks, over around Eminence and Van Buren. You can read about visits to Greer and Falling, and this story is about Blue and Round.
Blue Spring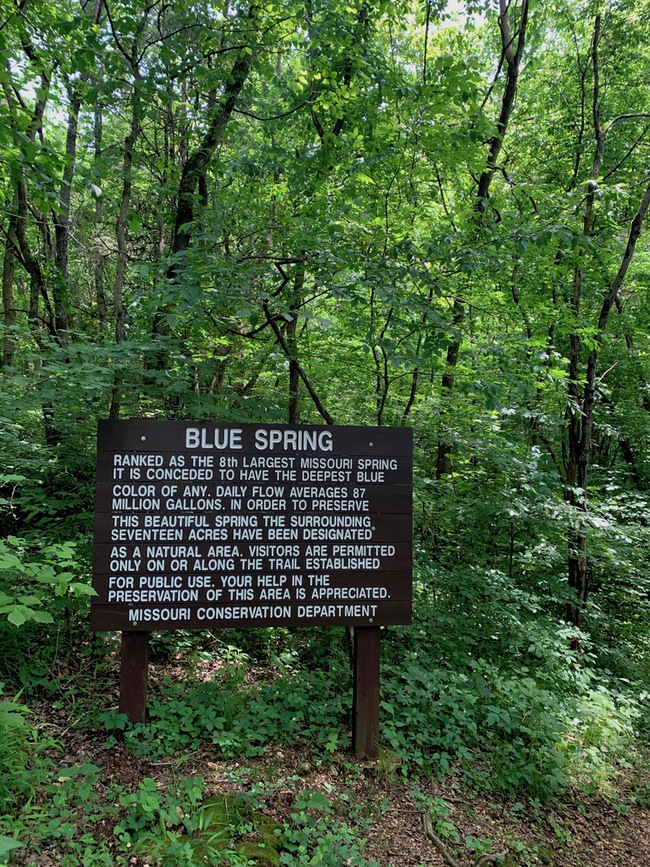 There are actually 2 Blue Springs in this area. The one I didn't see is the smaller one on the Jacks Fork River and accessible by river. The larger, more famous one, is more than 310 feet deep, which is one of the deepest springs in the country. Blue Spring gushes at least 90 million gallons per day.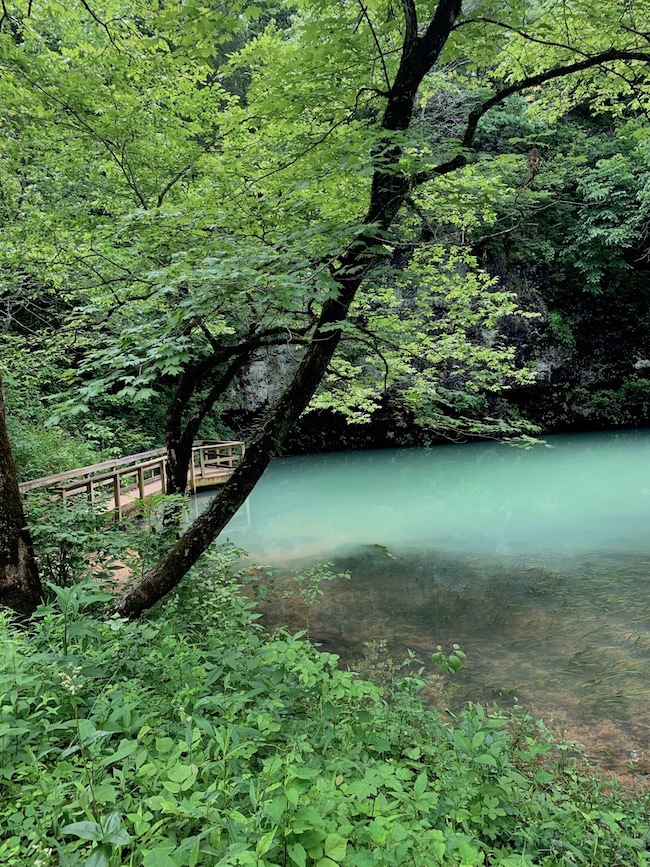 It is accessible on trails from either the Powder Mill Campground (1/2 mile) or from a nearby parking lot (1/4 mile). Supposedly, according to the National Park Service website, "If you were to place the Statue of Liberty in Blue Spring, her torch would be five feet below the surface of the water!"
Located 14 miles east of Eminence and 14 miles west of Ellington, off of State Route 106, this beautiful spring is aptly named. It's deemed to have the bluest water, as it rises from the depths of a cave near the base of a lovely bluff on the Current River. Native Americans in this area once called it "Spring of the Summer Sky."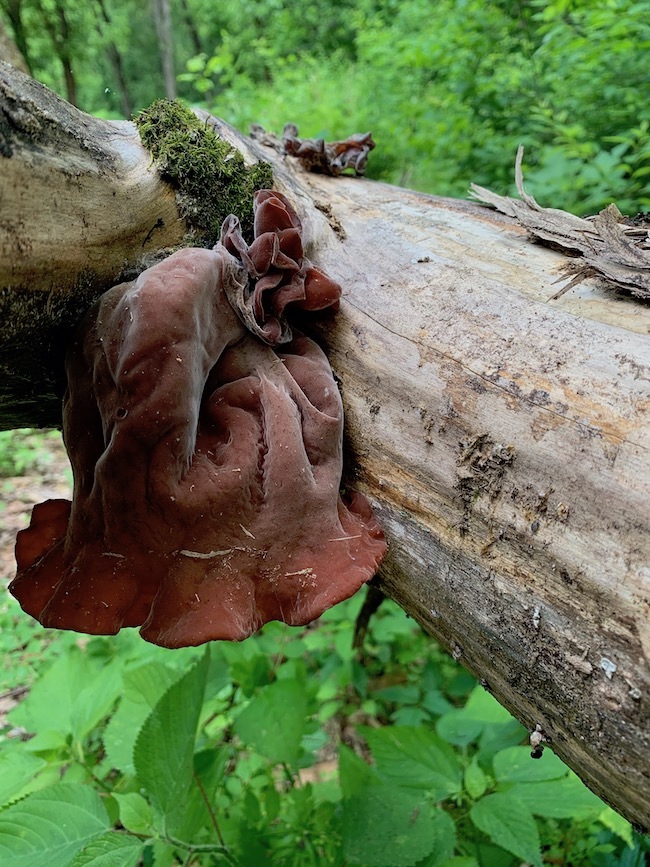 Round Spring
Twelve miles north of Eminence, on Route 19, the 55-foot-deep Round Spring adds 26 million gallons per day to the Current River. Flowing upwards into a circular pattern, this lovely spring moves under a natural bridge toward the Current. A wheelchair accessible paved trail around the spring makes it easy to access and enjoy. There also is a picnic area onsite.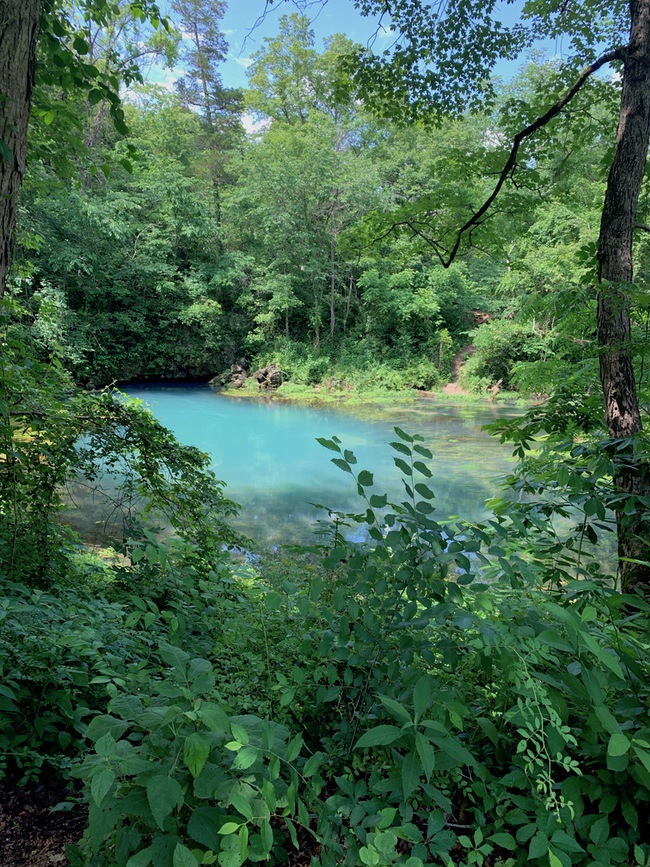 Onsite you'll find a campground (rather rough) and a cave, as well. This site once belonged to the Missouri State Park system, but the state gave it to the National Park Service in 1964 so it could augment the many attractions in the Ozark National Scenic Riverways area – which is truly the gem of this area.
You may read about my experience in Round Spring Cavern a few years ago.
Visit the Round Spring website for more information.