About 20 years ago I wrote about going to a country auction and how much better it seemed to have this type of auction, as opposed to an auction in a warehouse or auction house somewhere. Twenty years later, and with the occurrence of online auctions (of which I have partook), I am still of the mind that country auctions rock it out.
Last year, my daughter and I started a little side gig of a business called "Mamas Maters and Junk," where we search auctions, thrift shops, yard shops and even, curbsides (yes, stuff put out for the trash collector) for things that especially might belong to the time called Mid-Century Modern. We really like that era. Or, if we see an unusual piece of art, or something we just flat-out like, we'll buy it.
We rent a booth at E. Marie's Antique Mall Boutique in Mountain Grove, Missouri (#348, to be exact) and curate it to look attractive with our finds. So far, it's been a minor success, and gives us an excuse to pack up her little motley crew of two children, age 2 and 1, for outings. (Frankly, the 2-year old is getting to be a pretty good little junker, and often sees things down low that we miss!)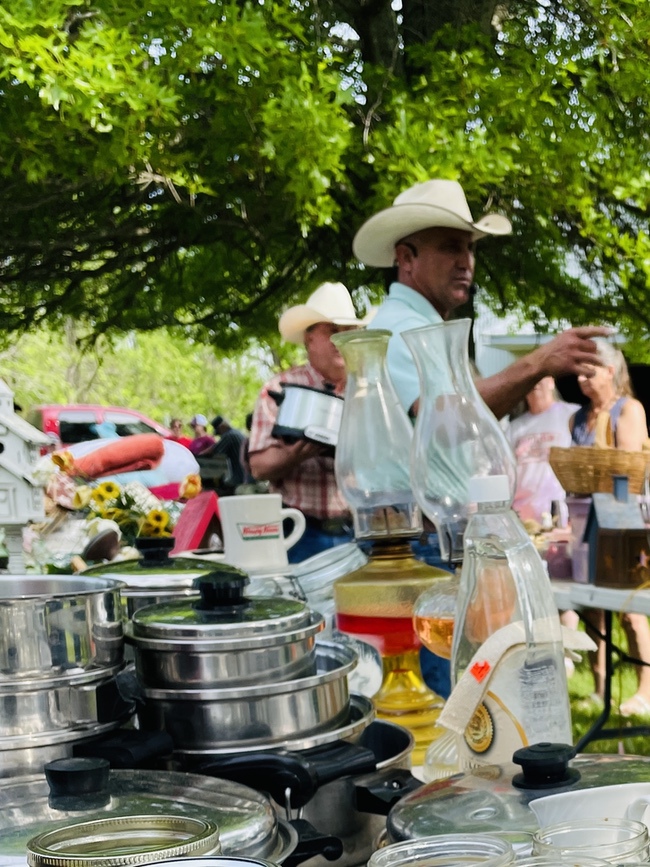 Meanwhile, we went out to our first country auction of 2022 last weekend, run locally by Chadwell Auctions. Frankly, Shawn Chadwell's auction service is one of the best I've ever seen – entertaining and lightning fast, or so it seems. Chadwell is a natural comedian and makes standing around in the stifling heat and humidity almost worth it. He puts on quite a show as he moves through the inventory with his sidekick, Kevin. I really like his policy of asking folks to choose what they want to bid on and bring it on up; that way, you can get in and out and not have to spend all day. But some days, it's worth the time just for people watching, visiting with neighbors and getting a few tail-end bargains.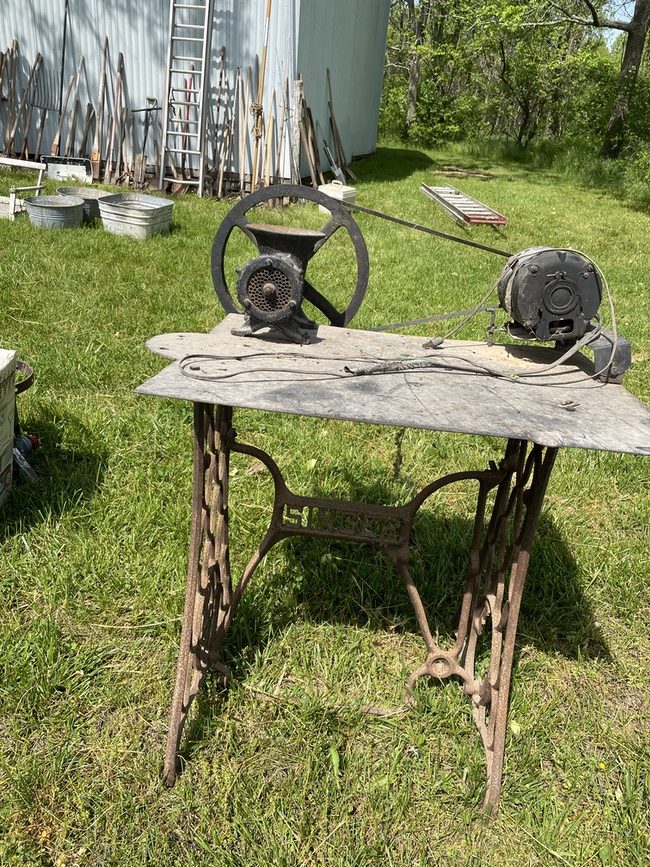 If you want to learn about the history of an item, go to a country auction. Everyone also seems to have an opinion. The only suggestion I have regarding country auctions is this: bring your chair. We have had to ask elderly men to get out of the chairs so we can see what the chairs feel like to sit in, although I'm sure we could just ask the guys what they think. We even had a man try to grab one of our rickety metal lawn chairs — after we purchased it and had it over in our pile — last week to sit in. We had to explain that it was a bit rickety already and really more intended for decoration than "setting in." It didn't help that he couldn't hear us and basically, my daughter had to take the chair away from him. I hoped it wouldn't turn into a tug-of-war.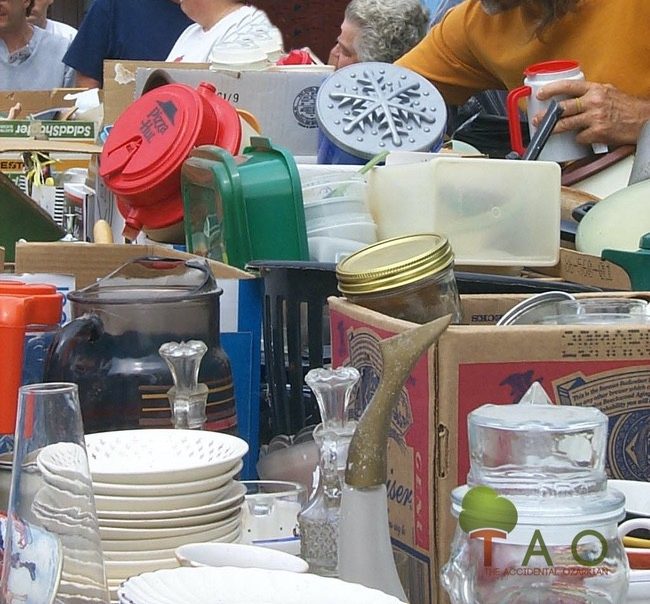 One of the best things about country auctions, too, is that when an auctioneer has exasperated any hope of selling items individually, he'll group them. That's how I got a piece of Ozarks roadside pottery in a box of ordinary pots.
We have compiled a dozen tips for attending country auctions:
Use some type of tick/chigger/bug spray or patch.
Bring water.
Bring cash for the concession stand because you will want a hotdog or hamburger later. It's like being at a ball game.
Bring a pen and keep track of your purchase(s). Double check against the final bill when it comes time to settle up. This auction house gives you a long ticket where you can record your purchases as you make them.
Take hand wipes or sanitizer because – porta potties.
Take a few fabric bags to hold items in.
Park as close as possible.
Bring a tape measure.
Bring a checkbook in case the credit card machine goes down.
Wear sturdy shoes or boots for support.
Take along a folding chair if you think you'll want to sit.
Fire up Ebay or some other reference so you can discover prices and what you should bid as the top dollar.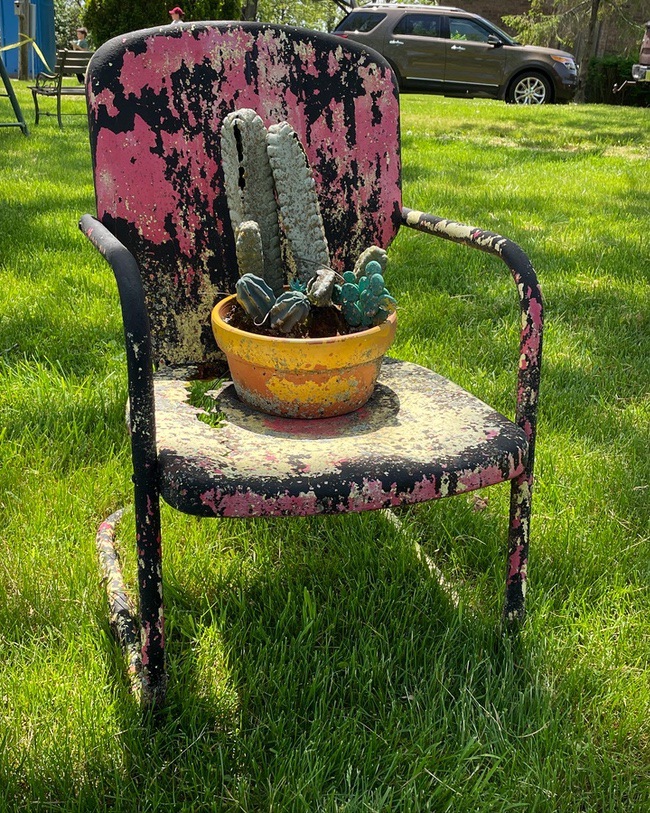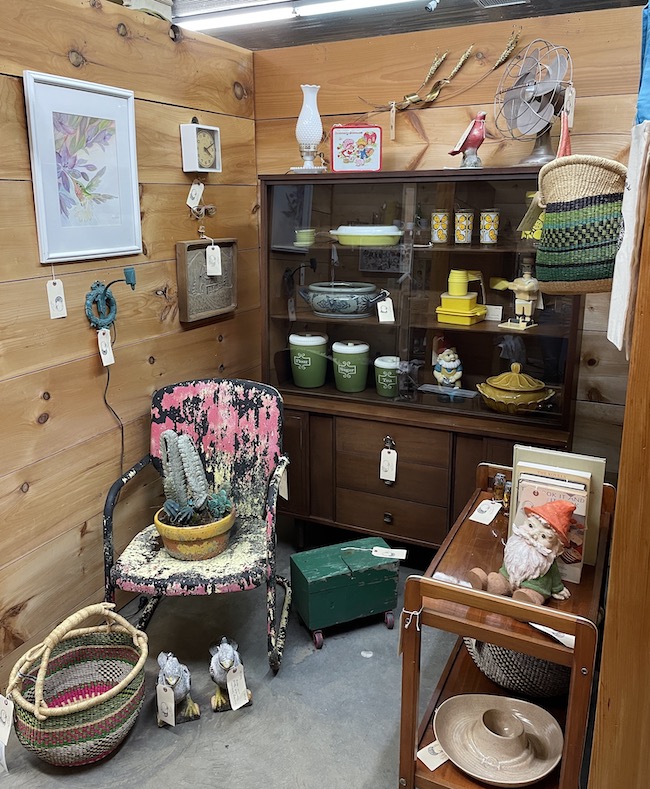 Visit our booth at E. Marie's in Mountain Grove (#348) to see some of our treasures. Also, visit us at Instagram, Mamas Maters and Junk.