To many shoppers these days, J.C. Penney is the name on a store in a mall somewhere. In the 1950s, one in four Americans bought items from J.C. Penney—from its stores and catalogs. Today, sales from the company exceed $19 billion annually and his modern moniker has been run together to read JCPenney. Our grandmothers still call the place "Penney's."
The man behind the name, James Cash (J.C.) Penney hailed from Hamilton, Missouri. This town—population 2,935—is located near a highway that runs by two other places where other famous Americans –Walt Disney (Marceline to the east) and Walter Cronkite (St. Joseph to the West)—were born. In fact, there is a movement underway to feature this highway and its contributions to Americana through significant citizens.
J.C. Penney Museum
Located on the main drag in the same building as the local library, the J.C. Penney Museum is a dimly lit, large room stuffed with bits and pieces of this entrepreneur's life. There's no particular order, but that makes it more charming. Visitors are left on their own to search and discover—like landing in a treasure trove instead of a self-guided tour from a brochure. While a visitor reads about Penney's life and discovers an autographed book by Paul Harvey or Penney's high school reunion speech from 1943, modern life carries on across the hallways as children check out books at the local library.
Penney, born in 1875 on a small farm near Hamilton, was number 7 of 12 children. His dad told him (when "Jimmy Penney" was 8) that he'd have to start buying his own clothes, because his father wanted him to understand the value of money. He learned his lessons well and early. After graduating from high school, Penney began working at a dry goods store in Hamilton. He soon moved to Colorado for health reasons and began a process of trial and error in entrepreneurship that, of course, ended successfully. He died in 1971 at the age of 95 and shortly up until his death, worked onsite in his office on Sixth Avenue in New York City five days a week.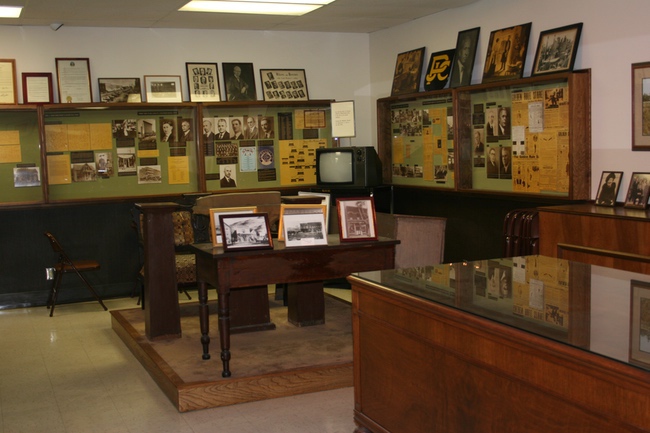 He operated by the Golden Rule, the name of a store he acquired in Longmont, Colo. The Golden Rule appears in several business manuals and speeches that Penney wrote. His first and last desks sit here and a wax, life-sized figure of him stands at the entrance of the museum. Throughout the museum, items from past years lie everywhere: catalogs, photographs that include Penney in his stores, bills of sale, management materials for executives of the company and promotional materials. He opened his 500thstore in 1924 in Hamilton, and came back for the occasion. He donated funding to the first library, a shoe factory, the Highland Cemetery and the American Legion Park. The local high school, to which he also donated money, has been named in honor of his parents.
Little tidbits of knowledge hide within cases—such as the fact that Penney washed samples of material in his hotel rooms to test colorfast abilities and that his pedigreed Guernsey spent two years at the South Pole as a member of Admiral Richard E. Byrd's second Antarctic expedition from 1933-35.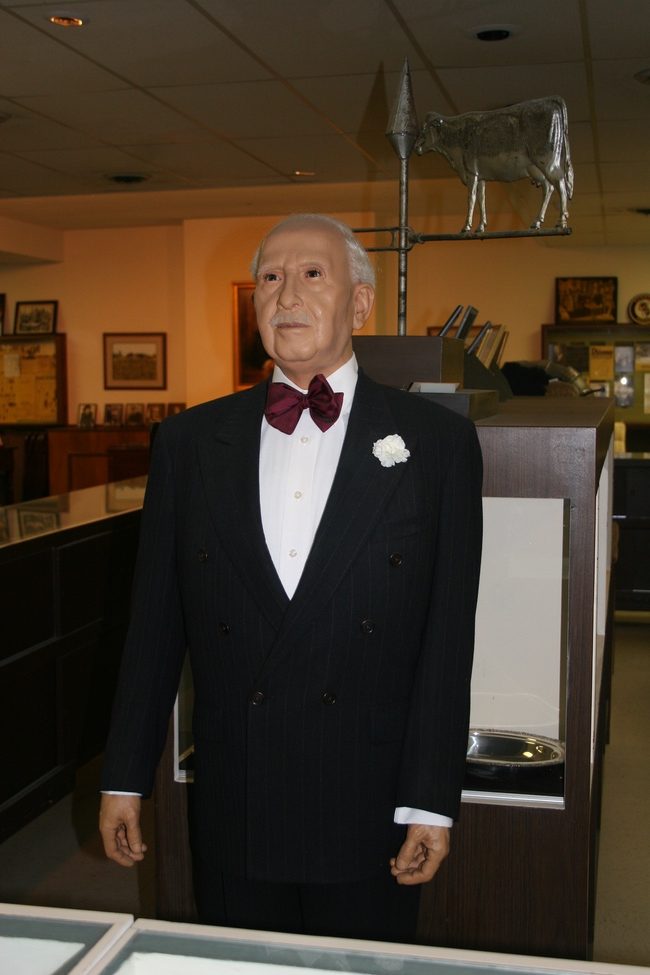 Some personal effects include Penney's Masonic sword, a three-piece suit and photos of family, friends and cows.
Although the museum has no official gift shop, when I visited it, you could buy a sesquicentennial commemorative medallion or a local "J.C. Penney" cookbook.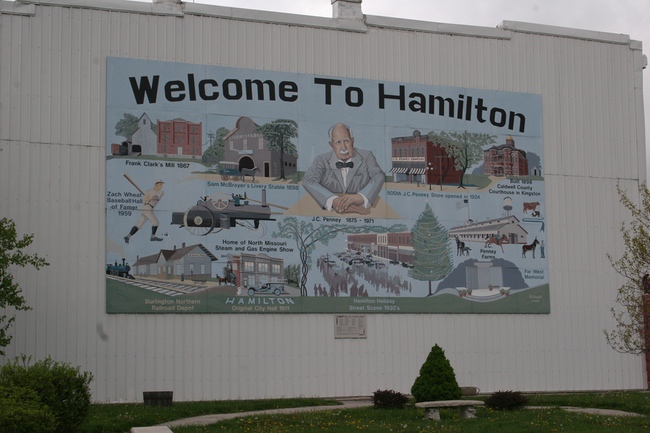 More about the museum
The J.C. Penney Museum is located at 312 North Davis St., Hamilton, Mo. From US 36, exit on Hwy 13/Davis St. north into Hamilton. The Museum is on the right side, in the same building as the town library.
Visit the J.C. Penney Museum website.