Located at the confluence of the Danube and Melk Rivers lies the lovely village of Melk, Austria, which happened to be our stop on day #3 of the Grand European Tour, on our recent Viking River Cruise. We headed away from Vienna and into the Wachau Valley, as our ship's captain navigated the Bragi along the lovely Danube River. On the way, we spent several hours on the sundeck (even though we didn't have sunshine), enjoying the views of villages, vineyards and opulence. Our program director narrated the tour for us through the speaker system on deck.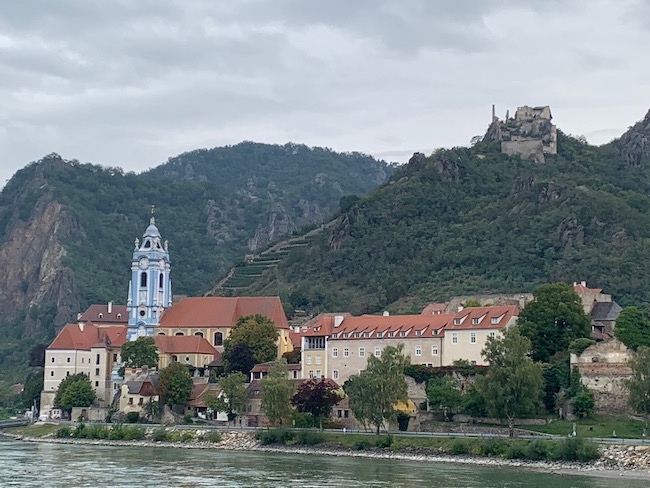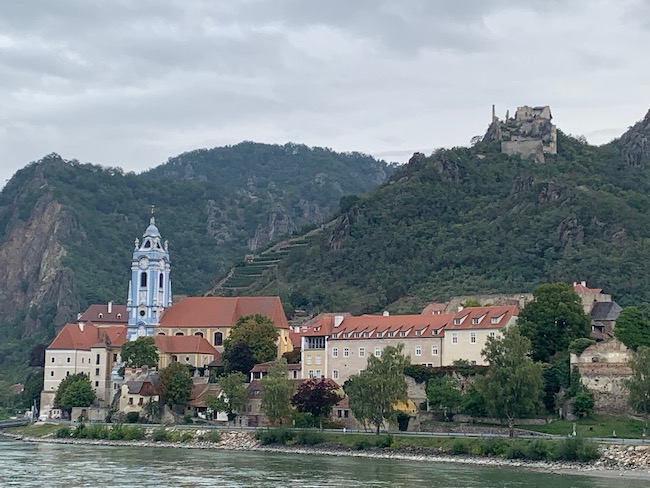 Austrians love their white wine, which is grown here, and in fact, very little of it is exported – because the Austrians love their white wine. It is delicious – crisp and slightly sweet.
By now, we felt accustomed to life on a river cruise ship, amid 185 other passengers. In fact, we had even started to make new friends.
Melk Abbey, Austria
It was about this time that we began to hear one family's name again and again – the Habsburgs – and one person in particular, the Empress Maria Theresa, queen of Hungary. She visited a place called Melk Abbey regularly in the mid-1700s. So did Mozart. Yes, that Mozart.
Then, it appeared.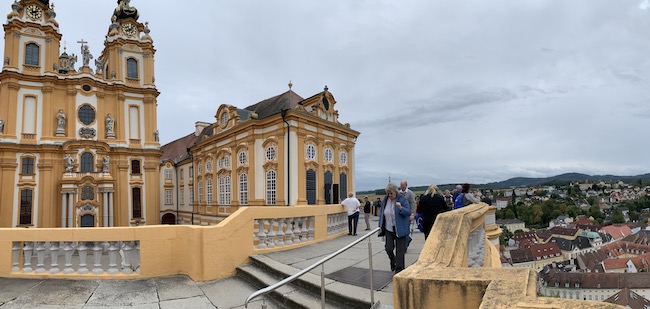 Melk Abbey, sits high in all its golden yellow Baroque beauty atop a hill overlooking the Danube. Monks have lived here for more than 900 years. Napoleon occupied it in the 1800s and the Nazis claimed it in the 1940s.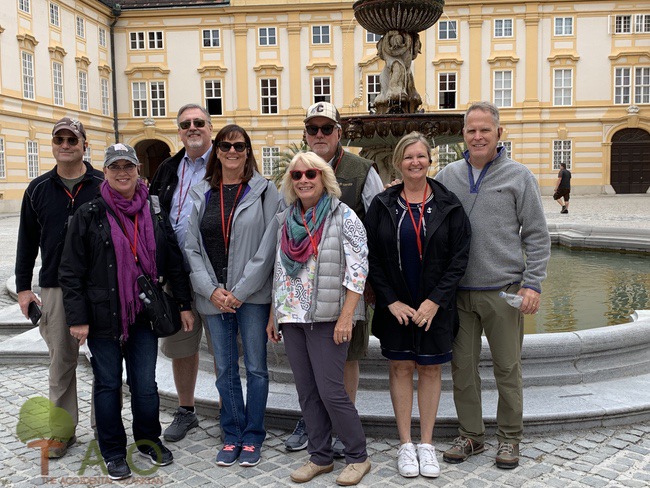 Its size astounds. With 497 rooms and 1365 windows, along with a library of more than 100,000 books, this place dominates. It began as a castle, but an order of Benedictine Monks received the site as a gift in the 11thcentury. It is nowa UNESCO World Heritage Site, which is why we were not allowed to photograph the interior – which is a shame.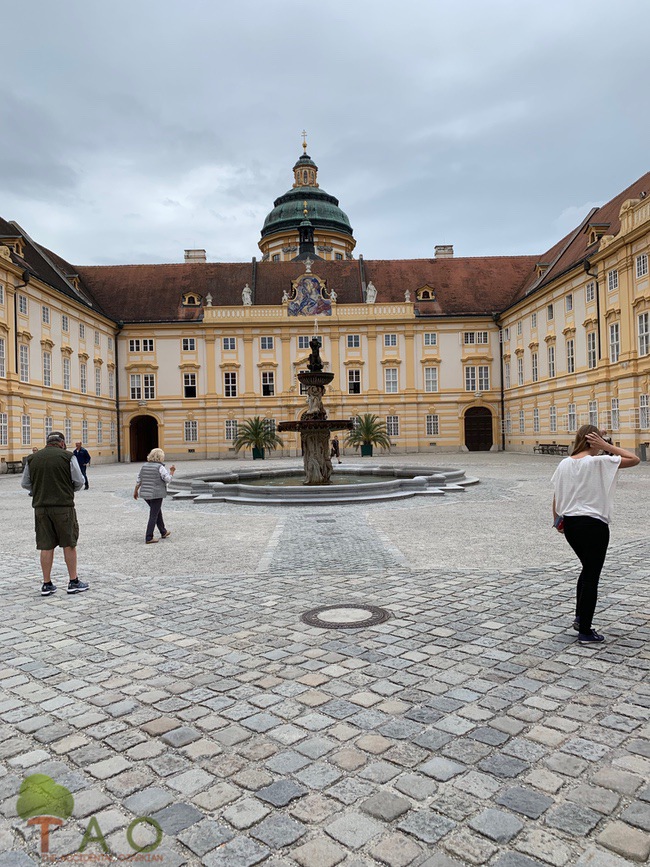 The interior highlights included a Marble Room with red marble columns and a 3-D fresco ceiling representing the House of Habsburg (by renowned artist Paul Troger). We also saw a fabulous Rococo style spiral staircase. The abbey also houses a church built in High Baroque architectural style, and it is supposedly one of the most beautiful of its type in the world. It is a working monastery, with more than 900 monks onsite (of which we didn't spot one).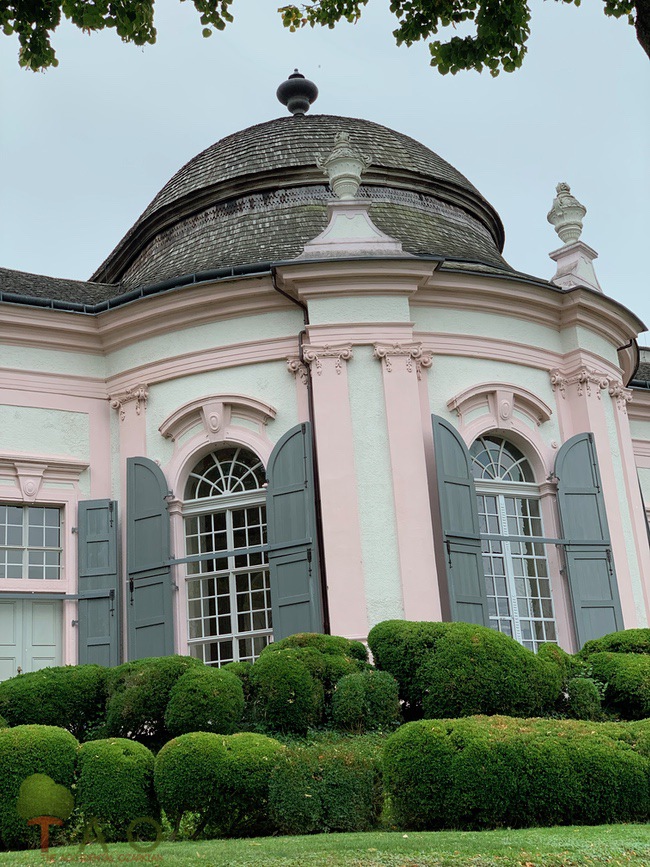 The Abbey Garden
We especially enjoyed seeing the garden behind the abbey, which features an English garden with sculptures and a lovely pavilion loaded with frescoes of jungle life.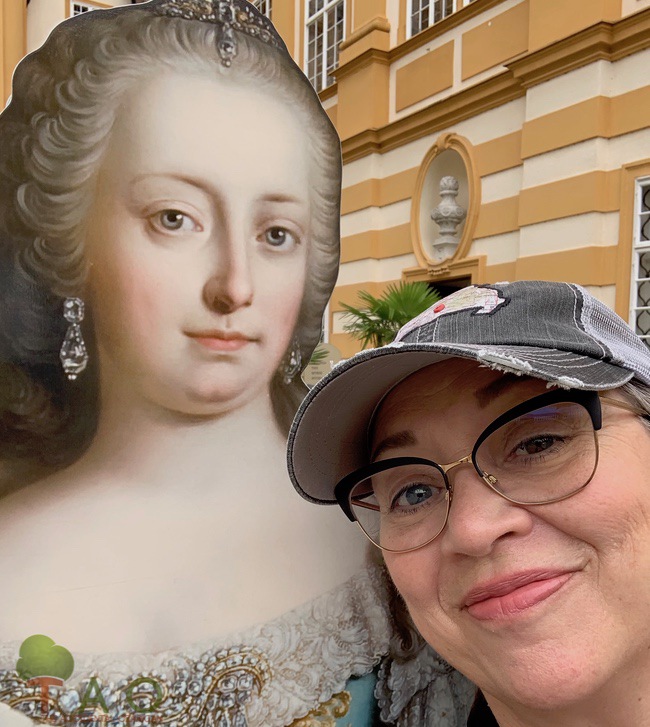 Maria Theresa – not only was she the Austrian archduchess, and Holy Roman Empress of the Habsburg Dynasty, she also gave birth to 16 children. One of them was Marie Antoinette.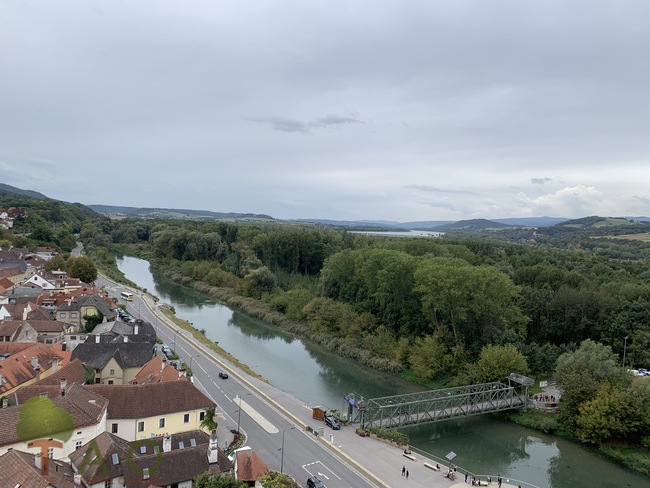 After our trip to the abbey, we headed back and prepared to continue on to Passau, Germany, which will be stop #4 of our Grand European Tour.