It's almost time for a long weekend, and what better way to spend it than taking your kids junking?
My kids grew up in junk shops and flea markets and got dragged to jumble sales and garage sales and rummage sales, depending upon which part of the world we lived in at the time. They wore clothes from the thrift shop where I worked at Edwards Air Force Base, and loved coming over after school to "help." The stash of M&M's in the back enticed them to offer their free labor. And, of course they loved to shop the sales. That little thrift shop, run by the officers' wives of the base, routinely acccrued thousands of dollars of sales per day and contributed all proceeds to worthy charitable causes. It also defrayed the clothing and toy budget for our growing family of 3 boys and 1 girl.
Why you should take your kids junking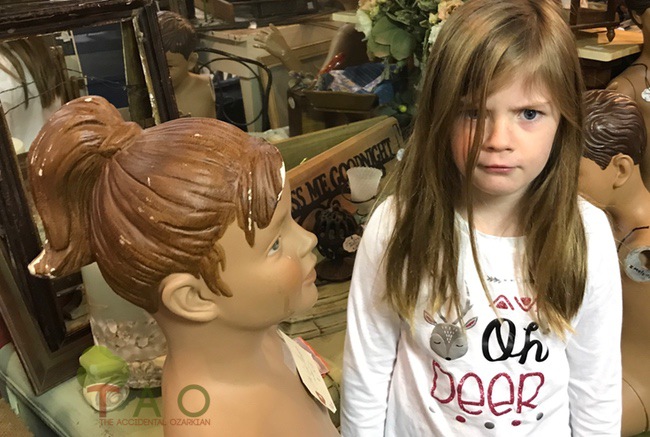 Talk about a history lesson. This is the perfect opportunity to talk about the types of gadgets you or your parents used. Remember the rotary dial telephone?
Continue the history lesson by looking at old postcards and photographs and talk about fashion and cars and presidents, whatever.
Your kids can get some hands-on experience with old gadgets.
Old toys fascinate children.
How much fun is it to rummage around in a bin with old doorknobs or buttons or coins? Loads of fun.
You can always find something for a dollar.
Also, if you're into the outdoors, look for old creels, lures, gun accessories, ammunition posters, etc. You'll find plenty. In fact, my friend sent me an old Remington recipe box for Christmas, full of wild game recipes, that she found in a junk shop. It means the world to me.
I sometimes wondered whether my children appreciated the time junking, and imagine my surprise when Baby Boy said, "Yeah, a lot of my friends would be playing computer games or whatever and I had to go to a junk shop with you, and now, I have something to remember from being a kid – the trips out to places with  you, Mom."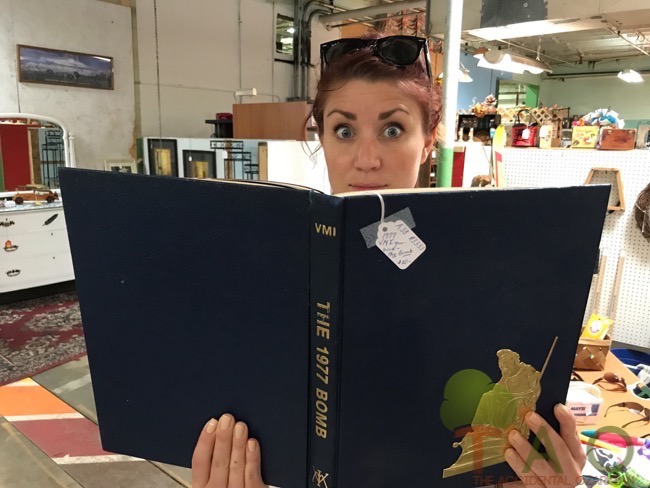 As many of you know, I go junking with my daughter, aka Capt. Jacks, whenever we can find the time. In fact, I just spent time in North Carolina junking with her. And thus is the moral of this story: take your kids junking and you will teach them all about the ultimate recycling and also create memories and junkers for life.