Who would think a little old grape could stop traffic on I-44? If you have been driving near Rosati lately, you have surely witnessed the power of Missouri's grape harvest. Several grape farmers have set up stands along the outer roads on both sides of the Interstate and sell not only the fat, lush Concord grapes, but also their own concoctions of jellies, jams and preserves.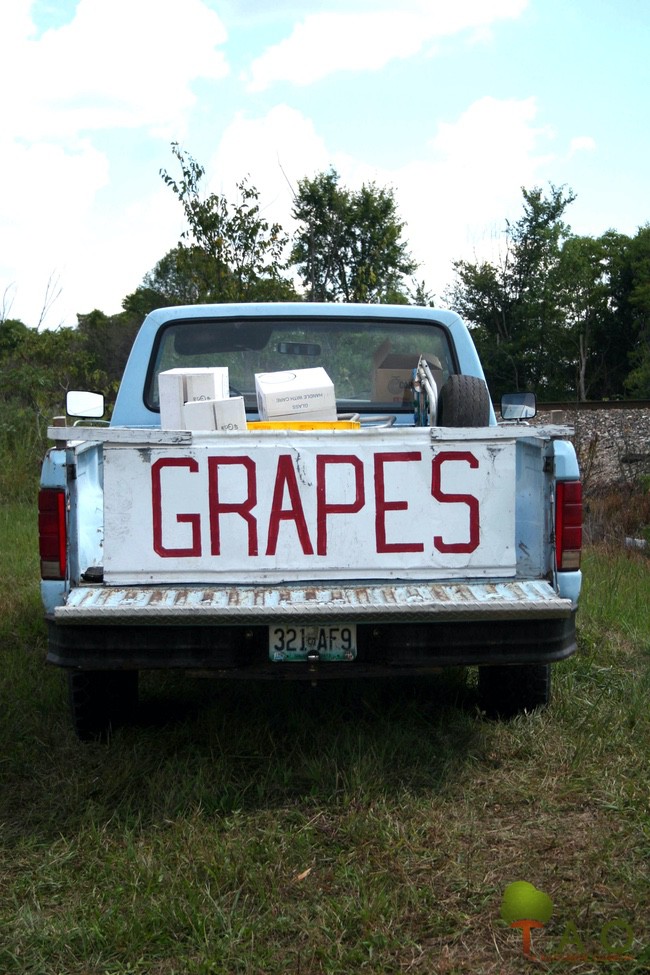 The Italians from the Rosati area have been selling grapes during the harvest since before Route 66. Joe Zulpo says he can remember when the Italians would stand with baskets of grapes and dangle the grapes for motorists to see.
Missouri's grape harvest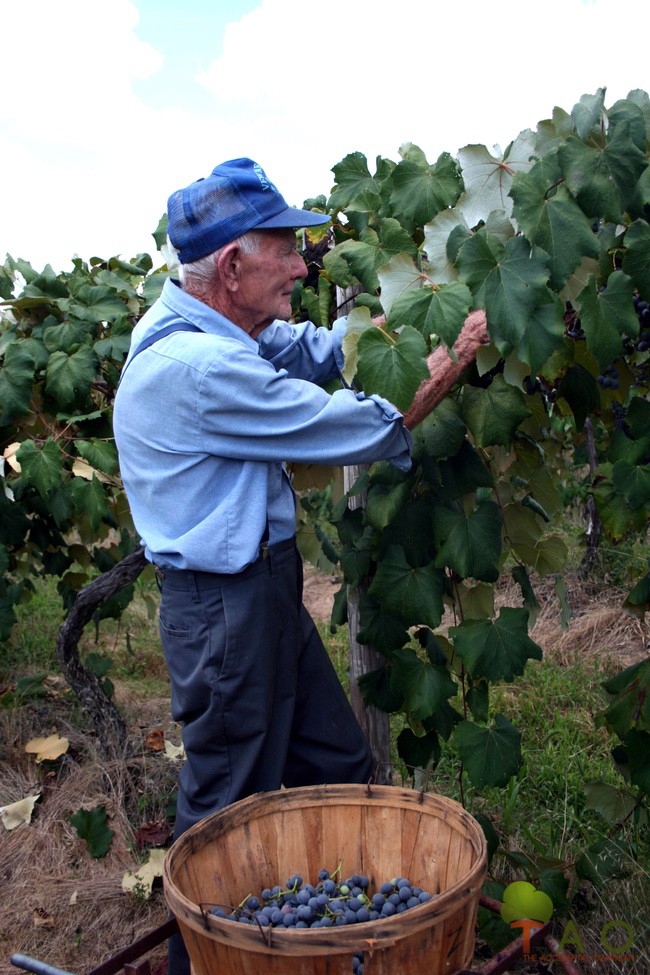 Joe and Corrine Zulpo decided not to sit out at their stand this year, but put a sign that tells customers to come on down to their house – a short drive from the stand. Their son, Steve, advertised the grapes on the Internet this year, and they have heard from interested buyers from as far away as St. Joseph.
The Zulpos have done a good job of keeping up with the harvest, and with canning produce from their garden. Mrs. Zulpo said that this year, the garden work came first and then, the grapes came in. Some years, it all comes in at once.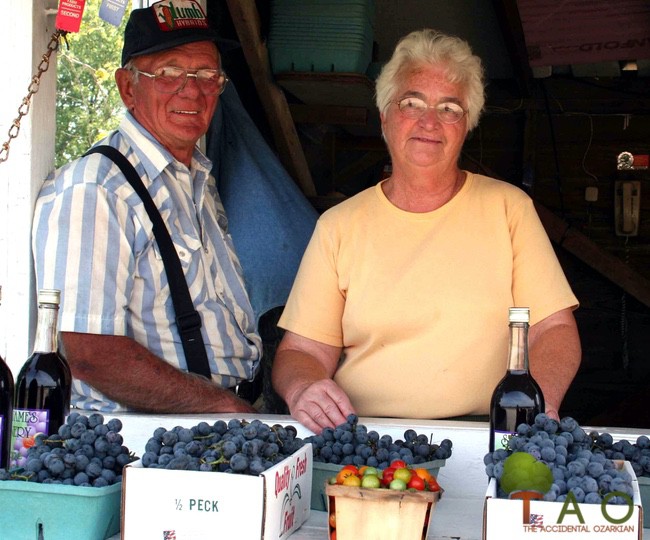 Across the road and down a bit from the Zulpos on the south outer road is Vera and George Piazzas' grape stand. Vera, a former Grape Festival queen, reads a book while waiting for customers in the shade, and George visits with their part-time helper. 
When George was ten years old, he sold grapes at this very location with his father. 
He says the sales have been good this year and the crop is very good, too.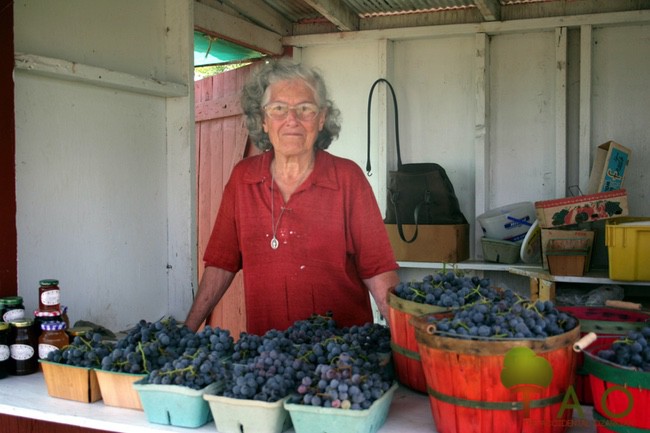 Just down the road from Piazzas' stand, Angie Jones (nee Di Fiori) waits for traffic to stop at her stand, and agrees that the harvest is a good one. She had sold all the grape juice earlier that morning, and had sent her husband, Eugene, off to make more. 
Jones recalled picking the grapes "before I knew what I was doing."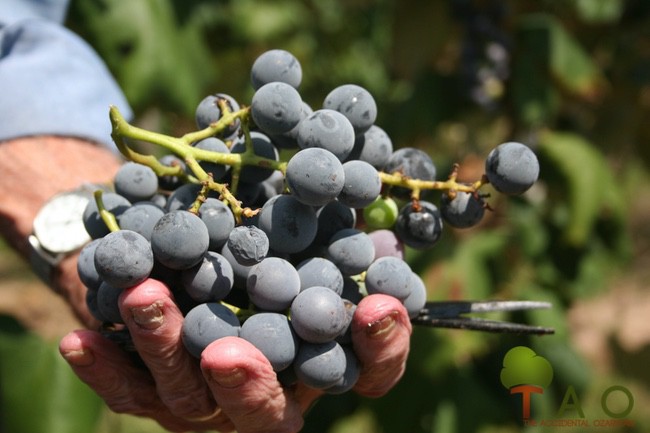 The three families that man the stands year after year are certainly an important part of the heritage of the grape season in the St. James area. 
First published in Oct. 2009.