Day #6 of our Viking River Cruise Grand European Tour got a bit weird. Thanks to low water in this section of the Danube River, we could not continue on the good ship "Bragi," and had to be transported via Mercedes Benz coaches to another port near Nuremberg, and onto a new ship – the "Skadi." It was about a 3+ hour drive, but I commend the staff of the Viking Cruise Ships for handling the transfer of 400 people between ships with aplomb. The bus ride gave us an opportunity to see pumpkins in fields, small villages and ordinary people going about their business. We arrived in the Nuremberg area around lunchtime and the ship's kitchen came through with delicious lunch fare.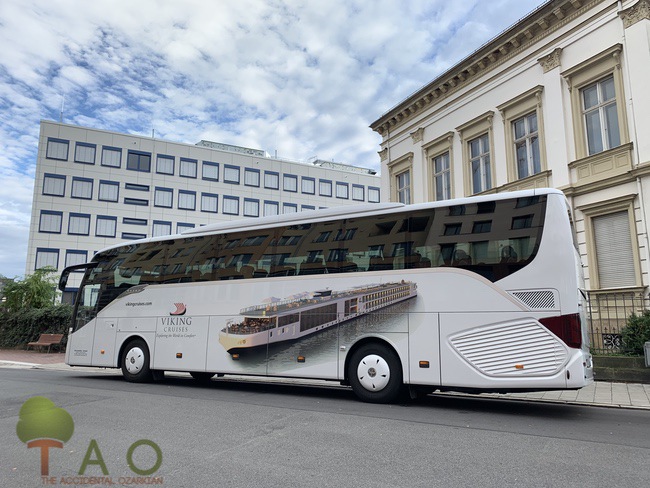 City Tour
Then, we boarded the buses again and took a bit of a city tour, including a whir around Zeppelin Field – the place where Adolph Hitler whipped the masses into frenzy during Nazi rallies. Being a bleak and gloomy day, the setting seemed fitting. This city represents, as our tour guidebook stated, the rise and fall of the Nazi regime, for it also claims the site of the trials for Nazi war criminals after WWII.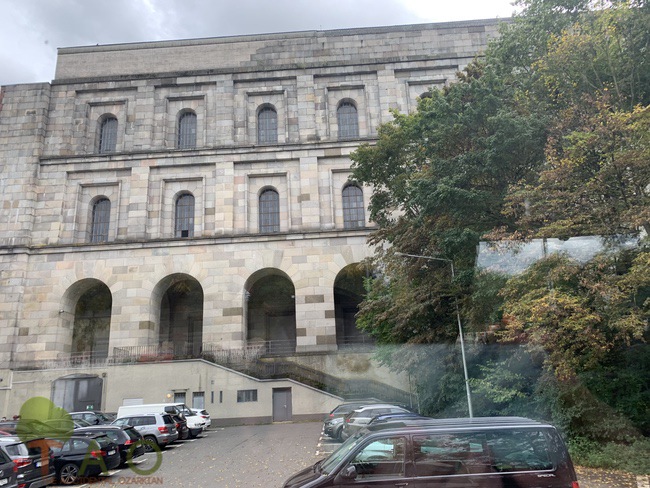 We also toured the Imperial Castle — probably one of the reasons Hitler felt an attraction to Nuremberg. History records all the important Roman emperors stayed here in the palace that overlooks the city.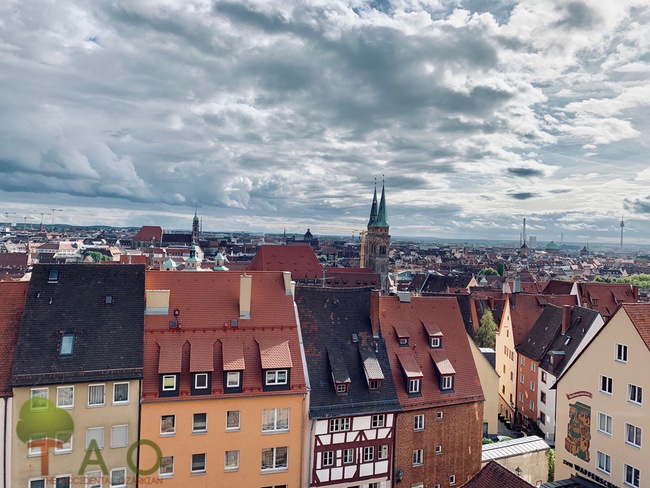 Dating from the Middle Ages (1050 on), the site offered a great view of the city. We didn't tour the interior.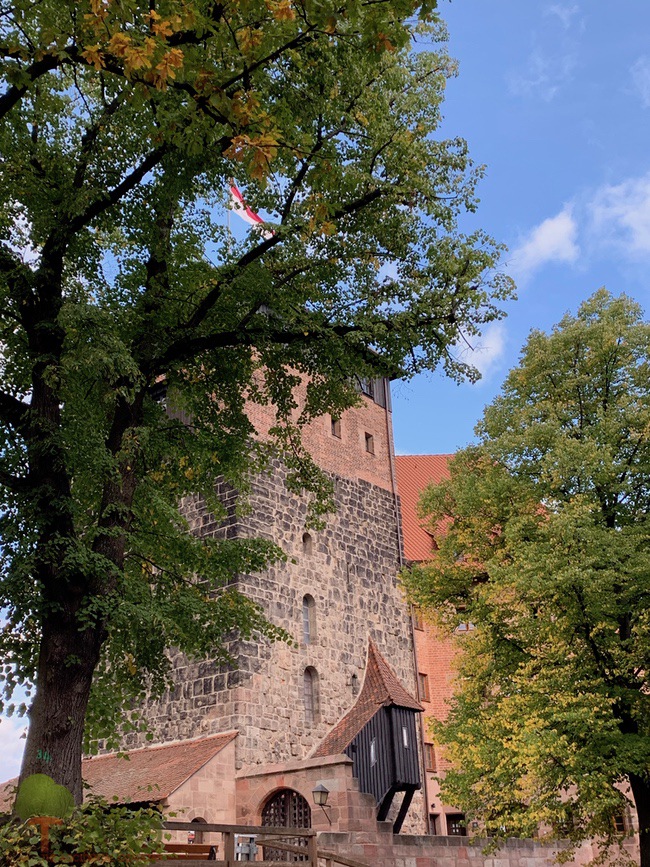 Nuremberg Gingerbread
We then found ourselves with extra time, and took off to explore the marketplace and try the famous Lebkuchen (gingerbread), or Elisenlebkuchen.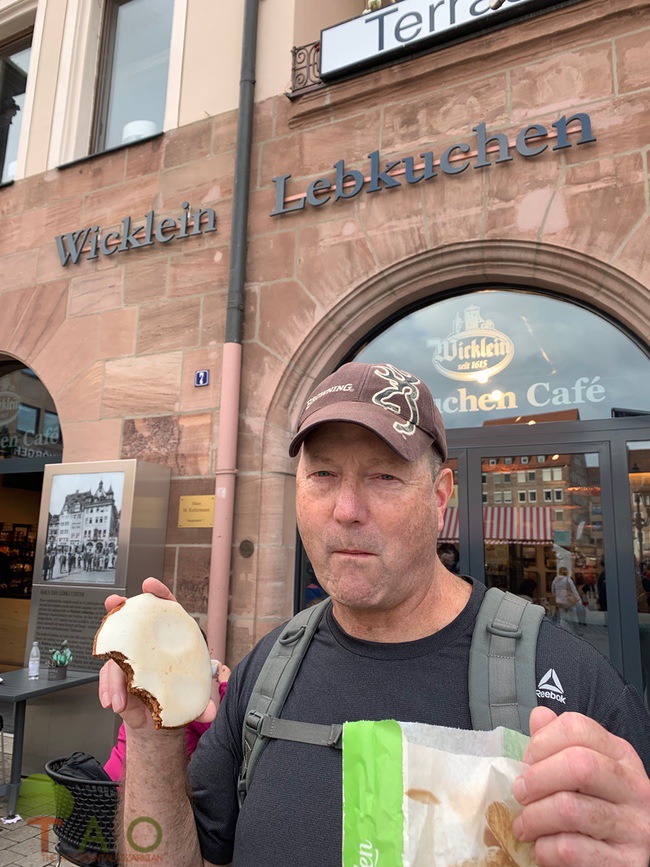 Baked here for more than 600 years, Lebkuchen contains very little, if any, flour. In fact, The Nuremberg version contains no less than 25% nuts and less than 10% wheat flour. It's mostly made from honey, spices. Those spices include aniseed, coriander, cloves, ginger, cardamom and allspice. Bakers also throw in nuts and candied fruits. This gingerbread comes baked in round forms and contains, what some in our party called, a "large communion wafer" on the bottom. This white marzipan-style stuff prevents the dough from sticking as it's baking. Deviations of gingerbread exist across Germany, and supposedly, no 2 cities have the same type.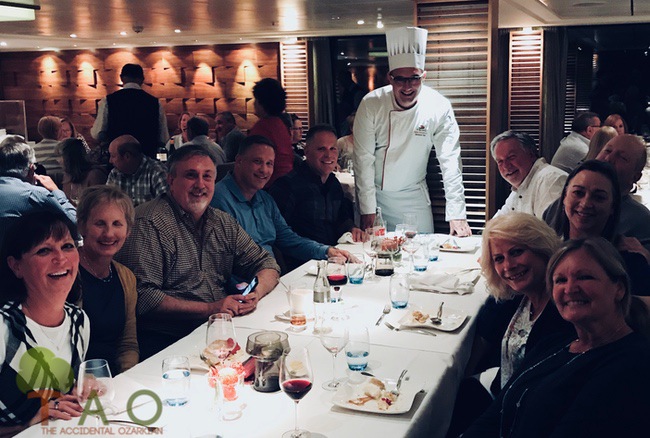 After a walkabout in the marketplace, we found our Benz bus and returned to the ship. Frankly, I felt happy to shove off and head toward the next stop, Bamberg – a city that redeemed the previous day's gloomy sites and travel.