I'd seen this place listed a few times, and then, when I saw a feature about Mushroom Rock State Park in the Kansas Wildlife & Parks magazine, I knew we needed to stop by someday soon. Besides that, I promised my 3-year-old grandson that we'd go to see the "mushroom rocks."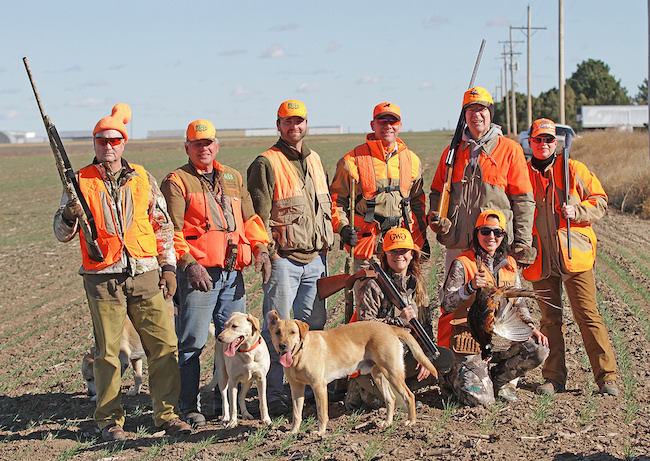 We headed over to Oakley in November for the annual Kansas Governor's Ringneck Classic, a great opportunity to reunite with friends in the area and hunt wild pheasants in the vast fields of western Kansas.
On the way home from the hunt, we detoured to make the stop, which is part of the Prairie Trail Scenic Byway. According to the state park website, it lies "northwest of Marquette about 5 miles north of Kanopolis Reservoir and State Park, 3 miles west of K-141 on Avenue K, a county road or south of K-140 from Caneiro on 25th Road." Yes, it's out there.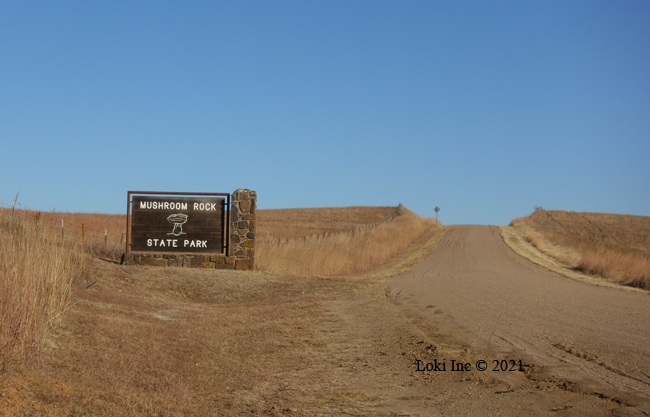 One of the 8 Wonders
It's been classified as "one of the 8 Wonders of Kansas Geography." Although the smallest park in the collection of Kansas geographical wonders, it is a hugely interesting place to visit. The park only contains 5 acres, and the mushroom rocks rise up out of the ground (or so it seems) like real fungi that spring from the earth.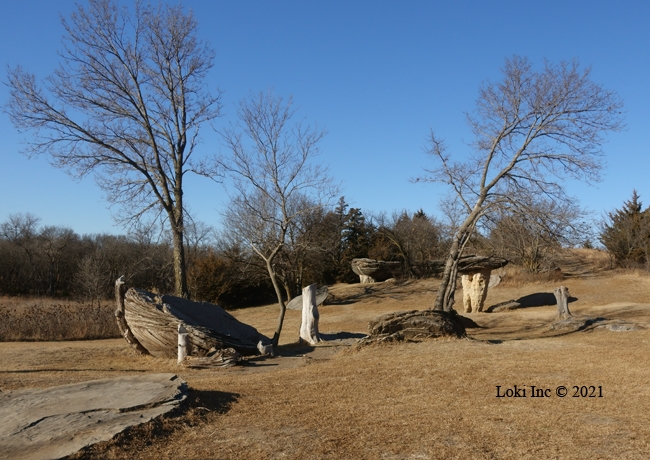 (Jason Baird photo)
Actually, the rocks hail from the Cretaceous Period (sometime between 144 to 66 million years ago). Made of beach sand and other sediments, the rocks are held together by calcium carbonate.
These rocks are from the Dakota Formation, which, according to Fossil Wiki, "is a geologic formation composed of sedimentary rocks deposited on the western side of the Late Cretaceous Western Interior Seaway" and named for "exposures" alongside the Missouri River by Dakota City, Nebraska.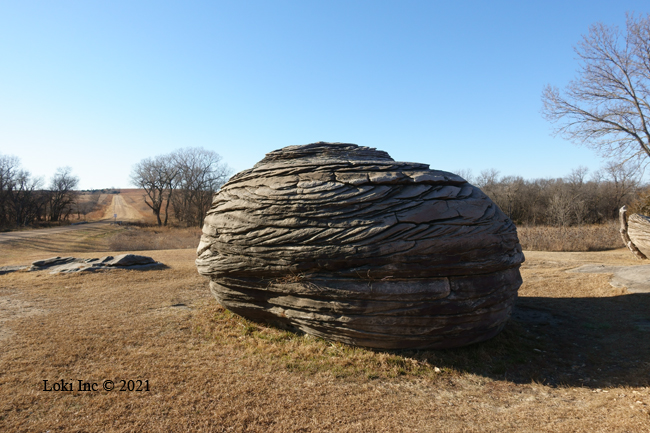 Fossil Wiki explains how over centuries, swirling water made deposits of "limy cement between the sand grains." This action caused "concretions" within the softer substance. As you can imagine, throughout the years, the softer sandstone eroded and left the concretions. Hence the base of the word that is used to describe these formations: "concrete."
Mushroom Rock State Park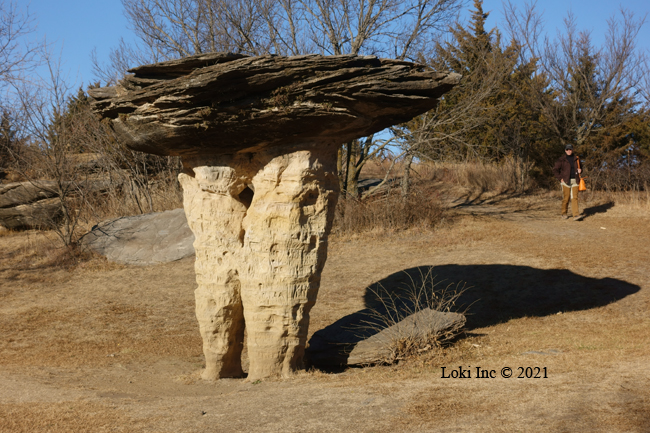 These concretions are spherical and fungi-looking. In fact, some of them look to be situated on top of stems. The largest of the group is 27 feet in diameter. There are nice trails and you can see for miles, or so it seems, from some of the settings.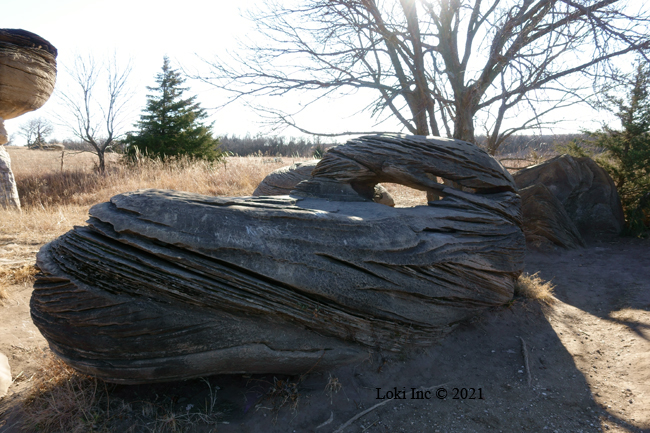 It won't take you long to go through the park, and the drive is pretty.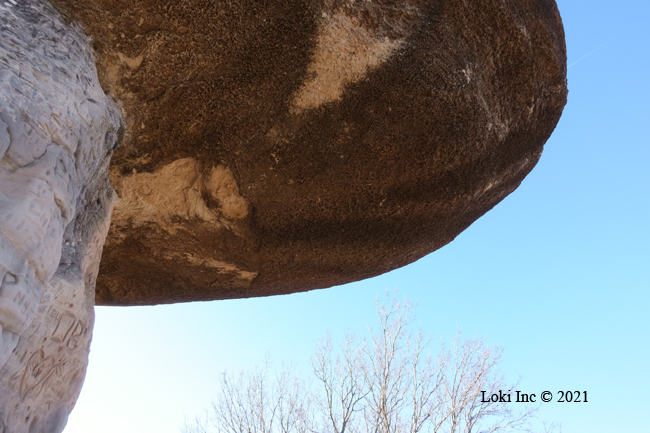 Visit Mushroom Rock State Park online.