With eager anticipation, I ordered Kaitlyn McConnell's first book, Passport to the Ozarks. I have been following Kaitlyn's blog, "Ozarks Alive!" for at least 2 years. Her blog never disappoints and her first, self-published book doesn't, either.
Who is Kaitlyn McConnell?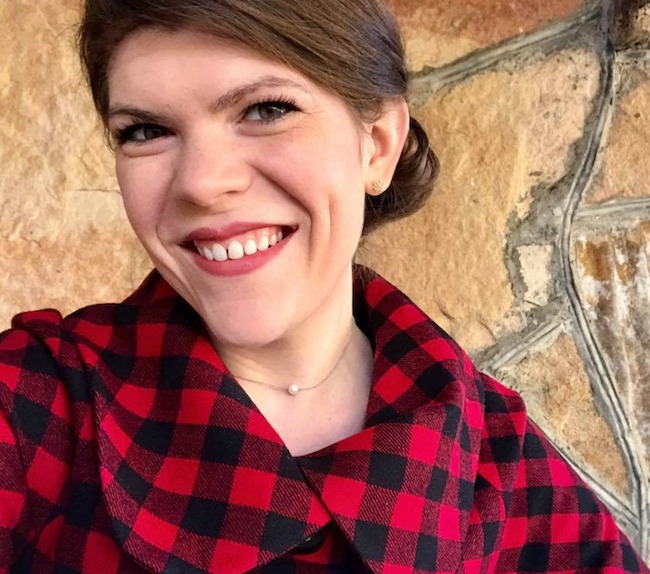 After I read about Kaitlyn's interesting past – she seems like a "geeky" kid who loved to write about folklore and history of her surrounding world – I thought she reminded me of someone who might have been influenced by a Lebanon, Missouri, English teacher named Ellen Gray Massey. (Sorry, Kaitlyn, but I was "geeky," too!) Ellen shepherded the publication of Bittersweet, the Ozark Quarterly magazines, authored by students in her high school English classes between the years of 1973 and 1983.
In fact, having met Ellen, who passed away in 2014, I think that Kaitlyn is a younger version of her and seriously, on fire with her desire to find stories that need to be told and recorded for posterity. Perhaps it helps that she's an 8thgeneration Ozarkian, who grew up on a farm outside of Marshfield. You can read more about Kaitlyn and her passion for investigating and reporting about the Ozarks at her blog.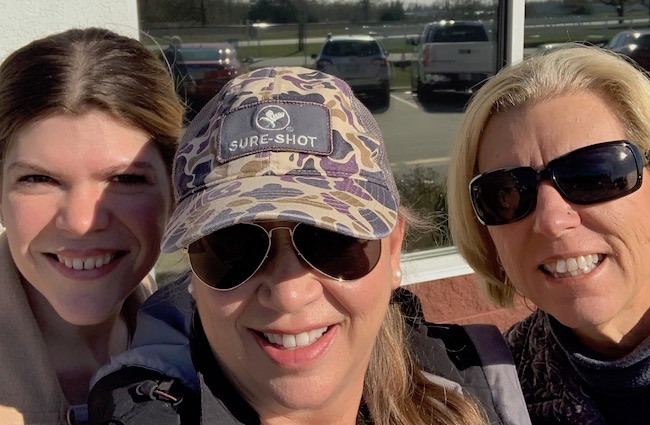 I know she spends most weekends out and about in her car, searching for stories and following leads. Her social media is filled with photos of places she finds along the way. Her purpose, as stated in the book, is "an Ozarks cultural preservation project … While a fundamental mission is to share them [stories] with the present, they're also written to share them with the future." Kaitlyn also gives seminars and presentations based on Ozarks themes and her travels. She recently hosted her first "pie supper" at an old schoolhouse in Christian County, which was a roaring success.
Passport to the Ozarks
There's more to this book than the short title. The complete title is Passport to the Ozarks: 61 Out-of-the-Way Places to Visit in the Missouri Backcountry. Some photographs in the book come stamped with watermarks that resemble passport stamps, but read "Tasty Eats," Scenic Beauty" and "Peek at the Past."
Kaitlyn hit the mark dead center with this book, a travel guide for the Ozarks. First of all, it's the perfect size to keep in your glove compartment or storage compartment for tank trips and other travel. It's attractive, with some pick-me-up photos (another thing Kaitlyn is known for).  Every listing contains a photo.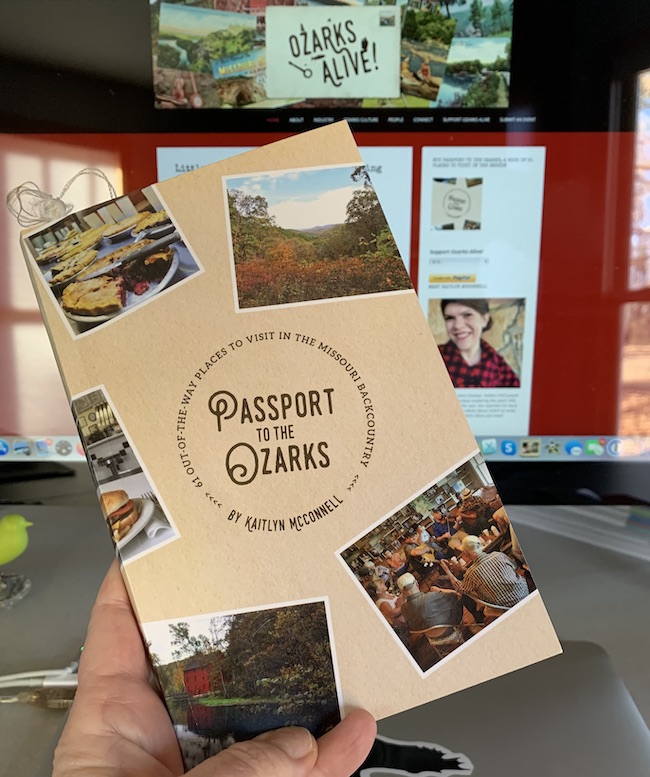 I like that she kicks off the book with Topaz Mill. Kaitlyn has a reputation for finding the "hidden gems" of the Ozarks, and so, placing the most popular mill – which is Alley Mill near Eminence – into this lineup wouldn't do. Instead, she visits Topaz Mill, once a hotspot in Douglas County and now the setting for a privately owned gristmill. The site also touts has an old-fashioned store. Its present-day owners have established a non-profit organization to help restore and preserve the place, too.
Another old building that she includes in this book is the Neosho Colored School, where George Washington Carver attended school in the 1870s. Wait until you read about how the locals "found" this place. I won't divulge the secret.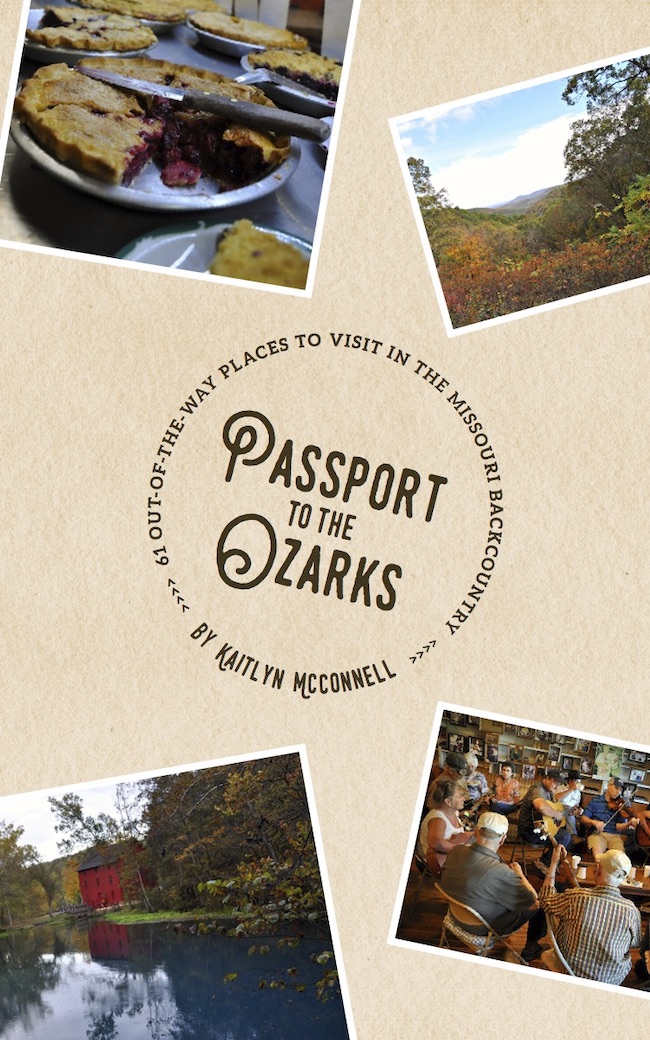 Kaitlyn also eats along the way. Cafes, diners and coffee shops can be found throughout the pages of this guide. I've already made a list for future outings, which include the Steak Inn (Shell Knob), Taylor's Drive In (Springfield) and Cooky's Café (Golden City). What I appreciate about her eatery reviews is how she incorporates the cooks in the kitchen into the story. We know that a lot of love and pride go into service at these establishments. In fact, I recently ate Sunday lunch at the Rockbridge Game & Trout Ranch, where they serve fresh-caught trout at least 8 ways. I'm glad she included that one on the list, too – it's worth the drive for the scenery alone.
Kaitlyn finishes this book (and she says there are more in the series, which is good), with the Y Bridge over the James River in Galena. I like the fact that she includes structures in this round up of places and describes reasons for construction. It's wonderful to visit an old bridge that is now a pedestrian bridge, and imagine back in the day.
I hope Kaitlyn will keep on writing in this series of books. As a result of this one, I've made a list of new places to visit. After all, the Ozarks is a wonderful place to show to our family and friends. Kaitlyn makes it easier to do so.
Visit "Ozarks Alive!" to order Passport to the Ozarks.
Just order a copy ($25) of Passport to the Ozarksnow!