Our program director, Karl, briefed us the night before we docked in Regensburg, Germany, and said, "It's my kind of town."
Regensberg, Germany
Known for its reputation as one of the best-preserved medieval towns in Europe, Regensburg's history easily dates back to Roman times. It managed to survive WWII with minimal damage, and as my former navigator bombardier husband pointed out, the church towers probably served as waypoints for US bombers at the time. That's why St. Peter's Cathedral still has its stained glass windows dating to the 14thcentury.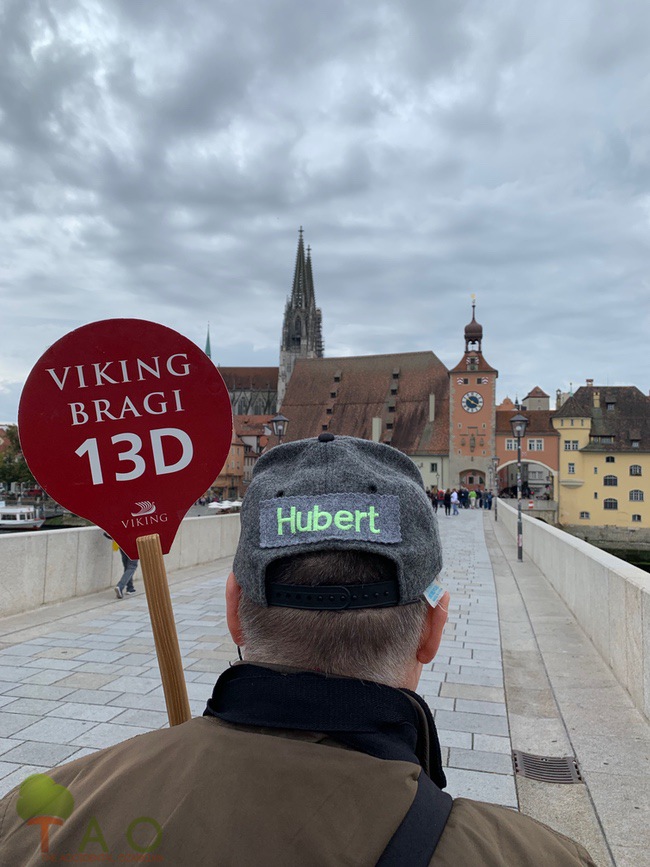 Our tour guide, Hubert, ranks as one of the most entertaining we met on this 2-week river cruise through Europe (It's dubbed the "Grand European Tour," from Viking River Cruises.) Hubert sings in the local village choir, and kicked off the tour by singing a welcome song (in English) that he made up. Throughout the tour, Hubert entertained us with amusing stories, and made us pause to think with poignant reminders of WWII. In the city cobblestones, we saw stumbling blocks that honor Jewish and other victims of the Holocaust.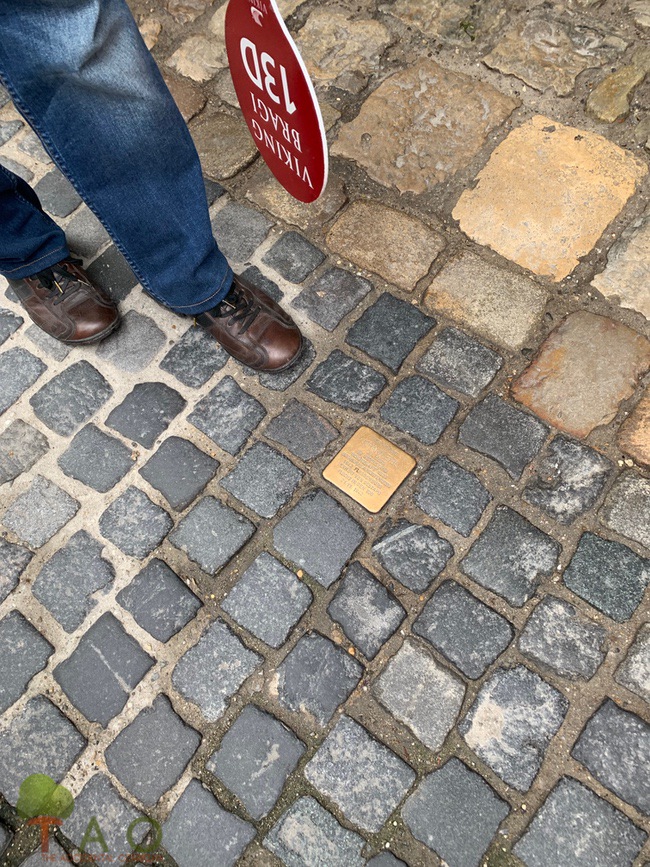 He wrapped up the tour near the Cathedral, and sang to us again, thanking us for listening to him.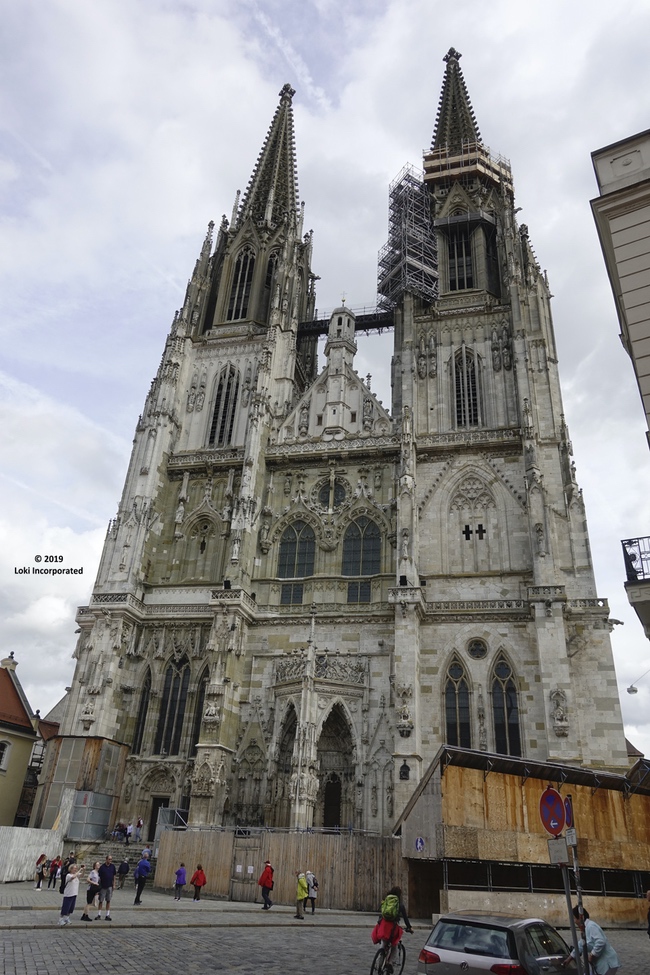 St. Peter's Cathedral
It's Gothic and gorgeous. It's been around since the 8thcentury, and with imposing twin towers of 350 feet, St. Peter's stands out strong. You can see it from any place in the city.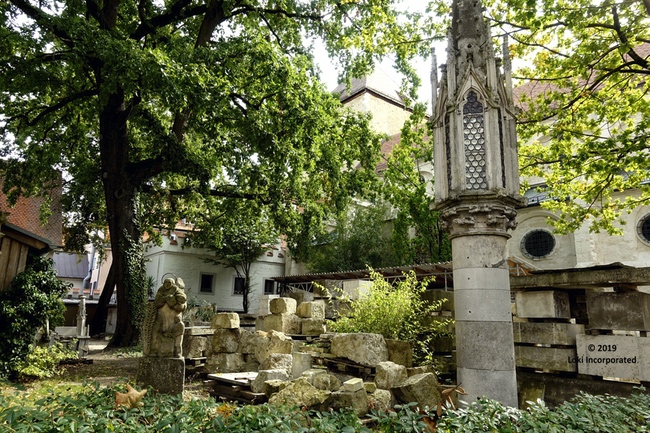 The Rest of Regensburg
The Nazis burned books in Regensburg's town center. Roman walls still stand. A 12-century stone bridge, with 16 arches, and dating back to medieval times, still works with modern day traffic flows.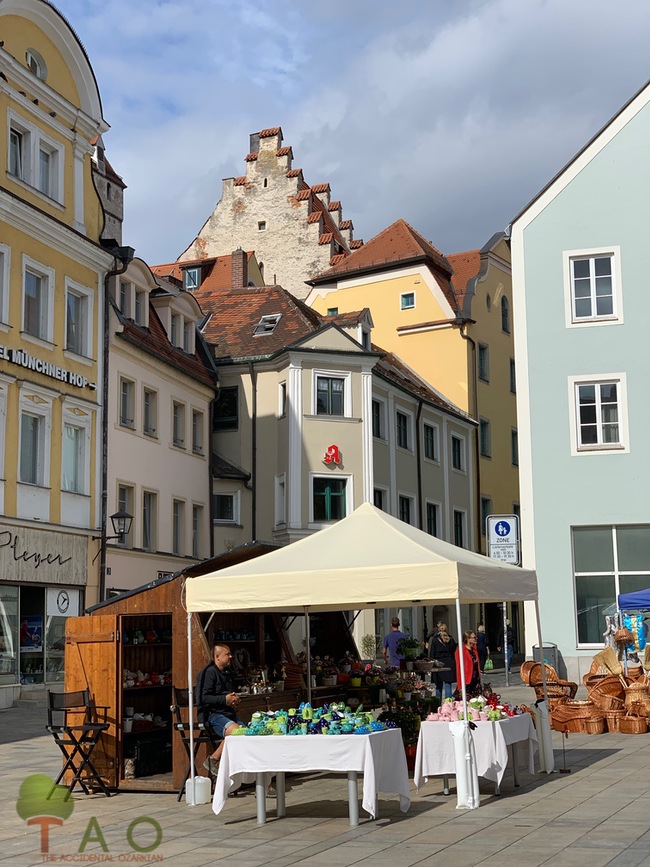 It was Market Day in Regensburg's town center, and we enjoyed perusing the various stalls and trying the local sausages in homemade buns.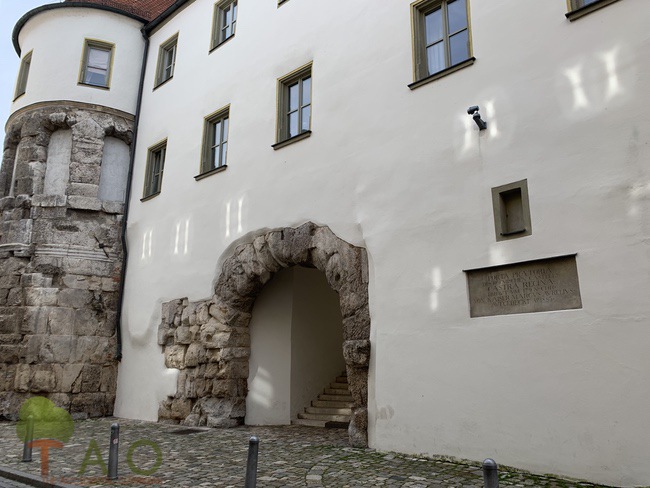 You can see the Romans' influence everywhere, such as in this wall and archway.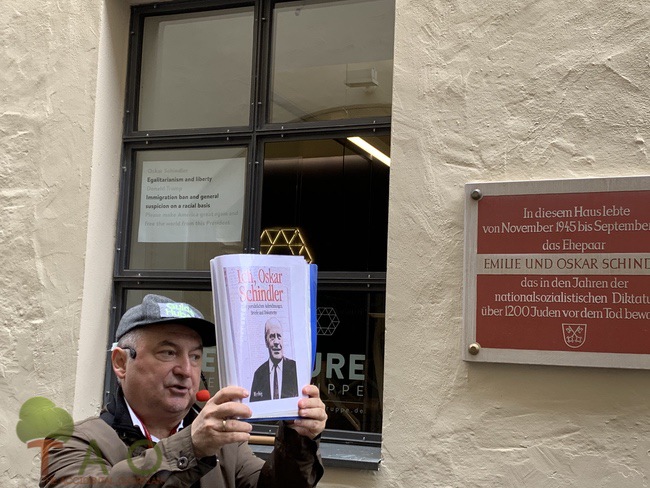 Hubert, being a thorough and thoughtful guide, brought visual aids for us to see along the way in a 3-ring binder. Here he stands, in front of the home where Oskar Schindler (of "Schindler's List" fame) lived after WWII.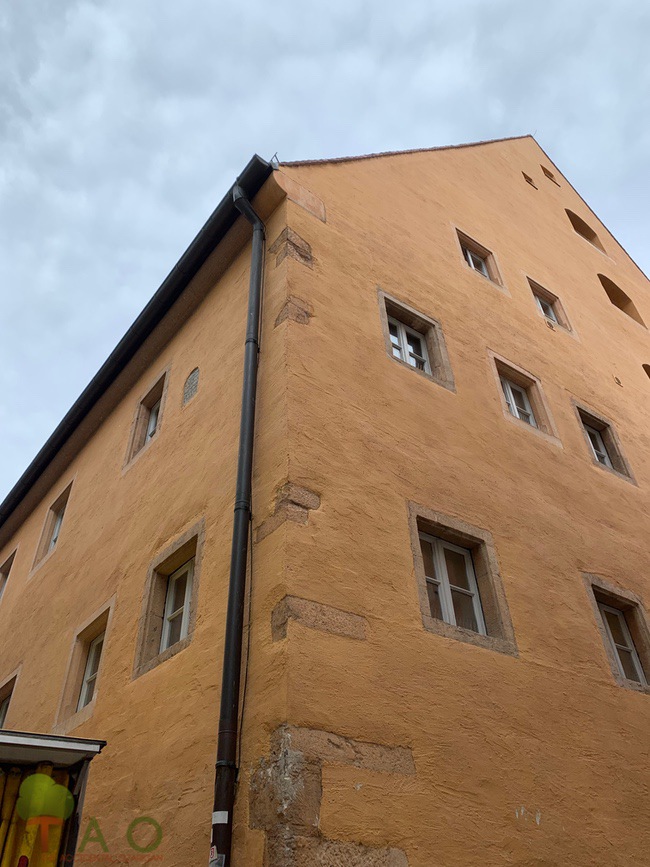 Further evidence of persecution of Jews still can be seen, such as in the corner of this building, made with tombstones from a Jewish cemetery during the war.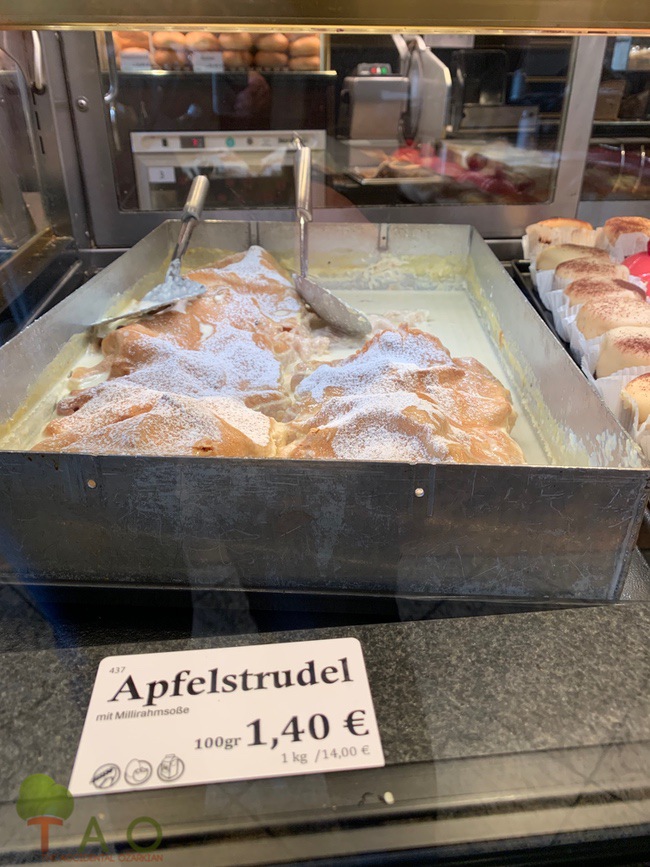 After the tour, we took a coffee break, and shared a local favorite – apple strudel.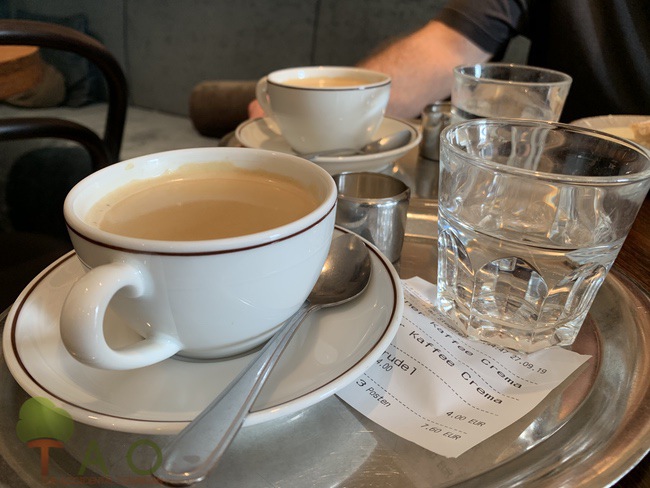 Also, note the lovely coffee, always served with a glass of water on the side in Bavaria.
Next, we travel to Nuremberg, Germany on day #6 of our Viking River Cruise trip.