Reed Spring Mill is not to be associated with the small town of Reeds Spring, Missouri. In fact, they are about 212 miles apart. Reeds Spring is located slightly southwest of Springfield, and Reed Spring is in Centerville, Missouri.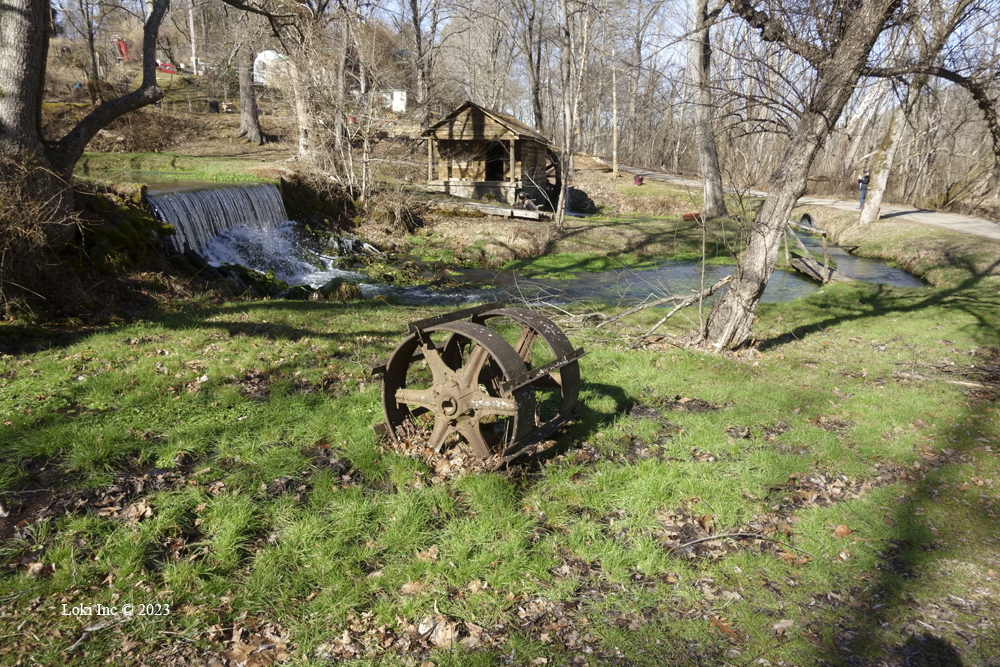 To have a mill and a spring within a city's limits is unusual in itself. But that's not all that is different about this setting. It sits on private property, and the owners graciously allow people to meander about the setting. The not only allow folks to hike up to the beautiful blue gushing spring, but also, to go inside the old mill building.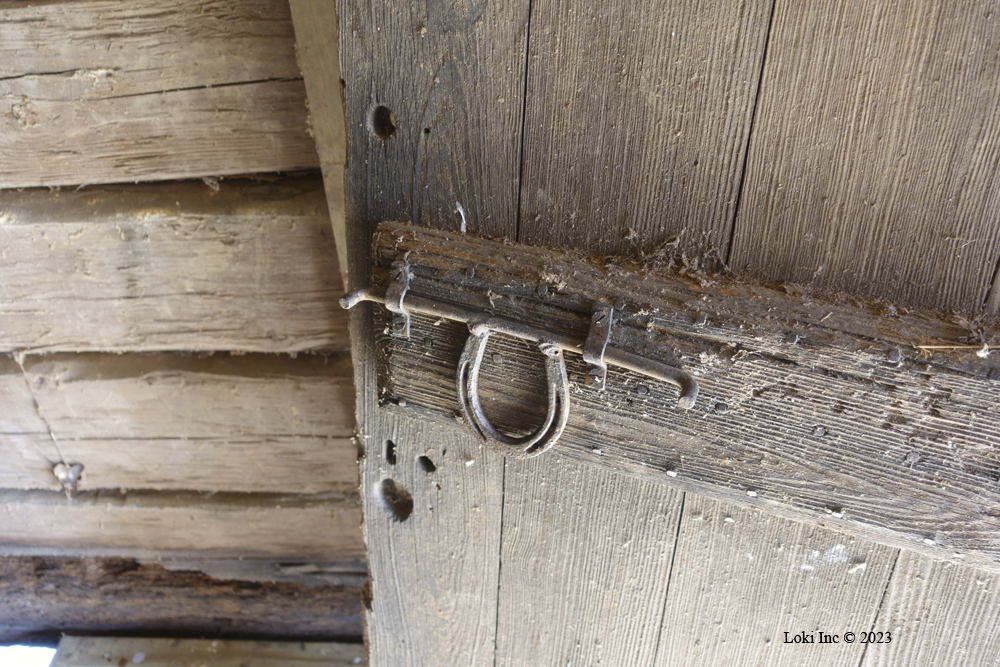 History of Reed Spring Mill
I have seen the name written as Reed Spring and Reed Springs. In actuality, it could be Reed Springs (just as Alley Spring is often referred to as Alley Springs and Bennett Spring as Bennett Springs). It seems there is always more than one output at any spring; so technically, there is more than one "spring."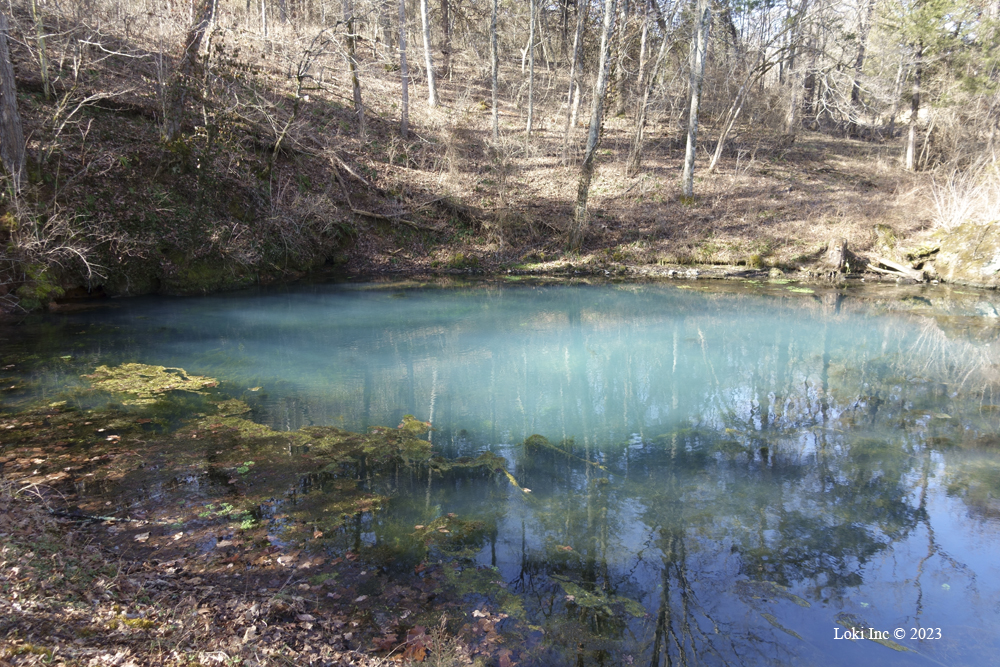 Reed Spring appears from the side of a hill and forms a beautiful blue pond, and then meanders, flows and grows toward the Black River. The spring lies behind the mill.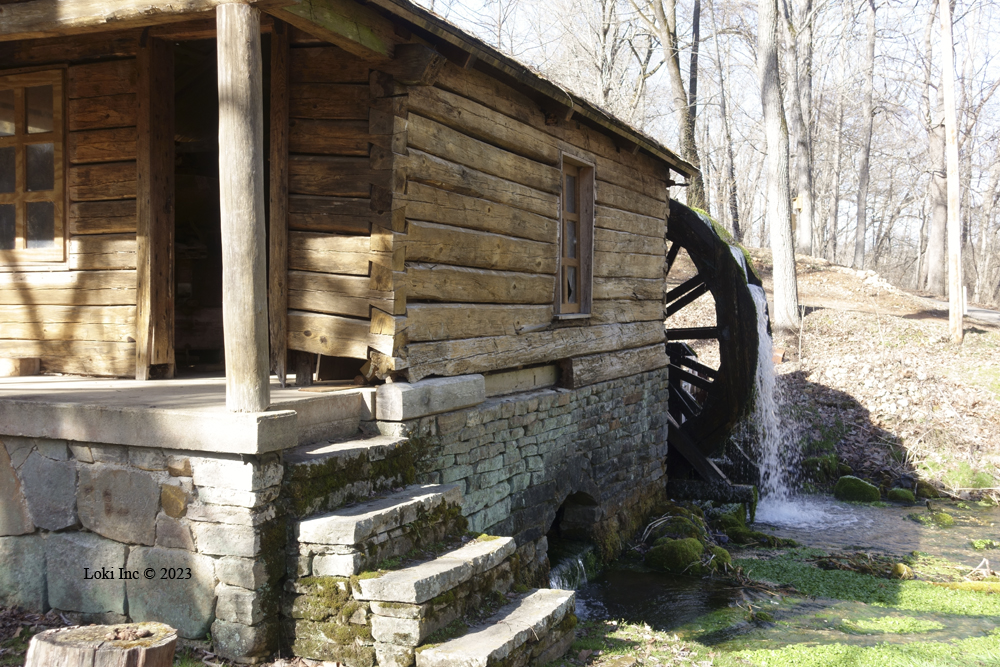 It's easy to see why Nathaniel Scott build the first mill onsite here in 1881, grinding corn and flour. He then added a saw mill to provide lumber so that settlers could build homes and businesses in the town around the mill. By 1915, history records that someone named Dr. Shy decided to use the power from the water at this source to generate electricity. That meant the overshot wheel had to go, and he had a turbine installed to produce more power.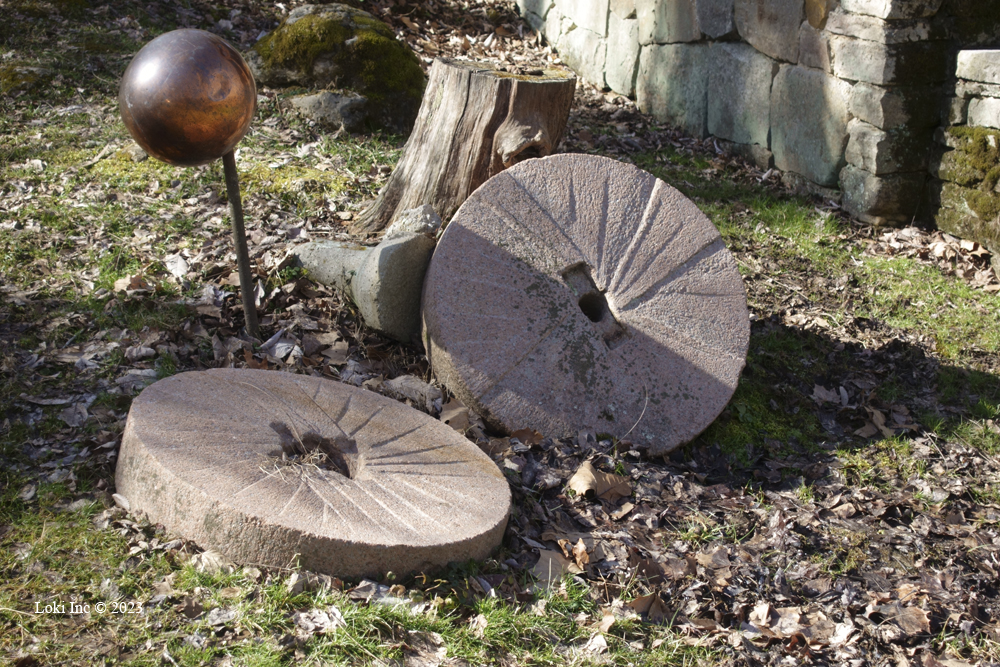 About the electricity, "Missouri Vacation!" wrote, "Though the lights were bright at the mill, but dim in town, this supplied the towns' electric until 1929. The original building and wheel were taken apart, board by board, and sent to San Francisco for exhibition at the 1939 World's Fair. This display is now in storage at the Smithsonian Institution in Washington D.C."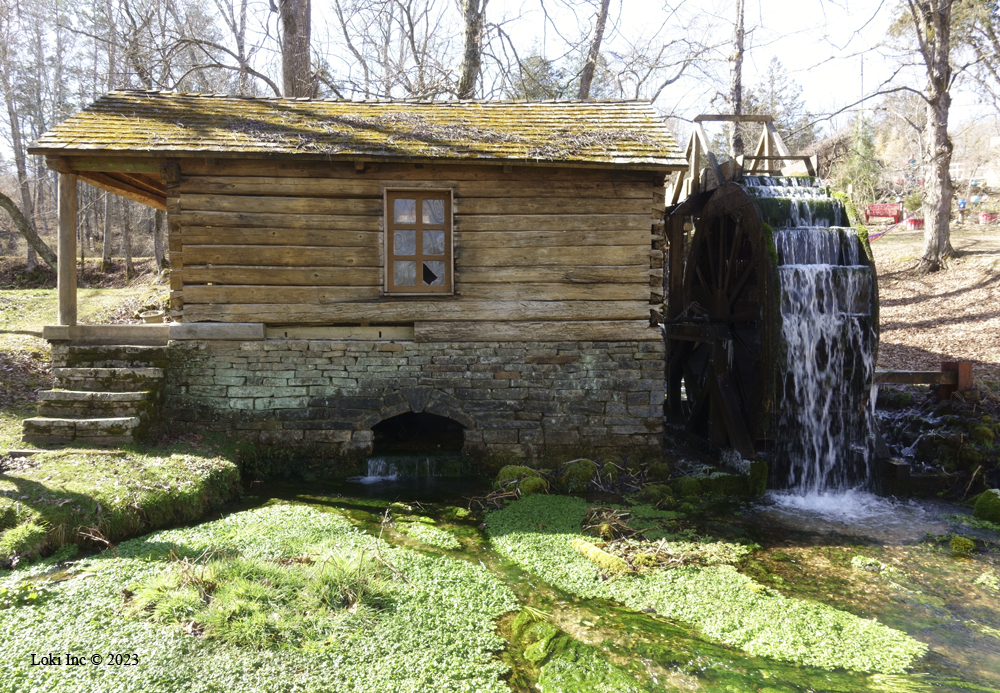 A replica of the original mill was built at the site in 1973, complete with an overshot wheel. Step inside the small building, and you can see the water running hard underneath.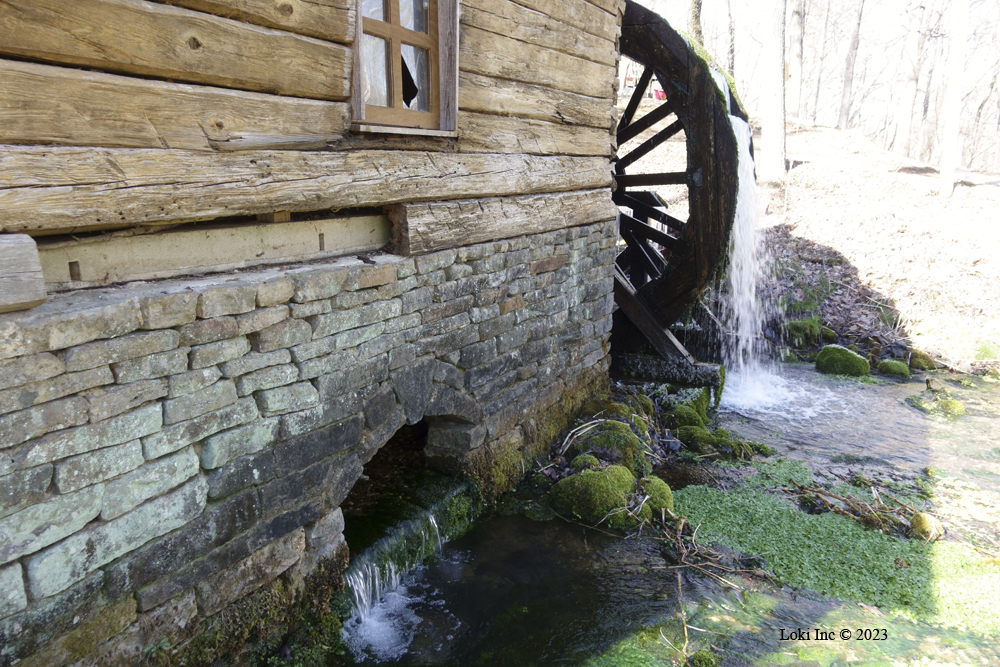 On the late winter day that we visited the setting, the water gushed down the hillside and under the mill. The spring pond reflected a brilliant blue. The town lay quiet, and we enjoyed seeing the Reynolds County courthouse, built in 1871.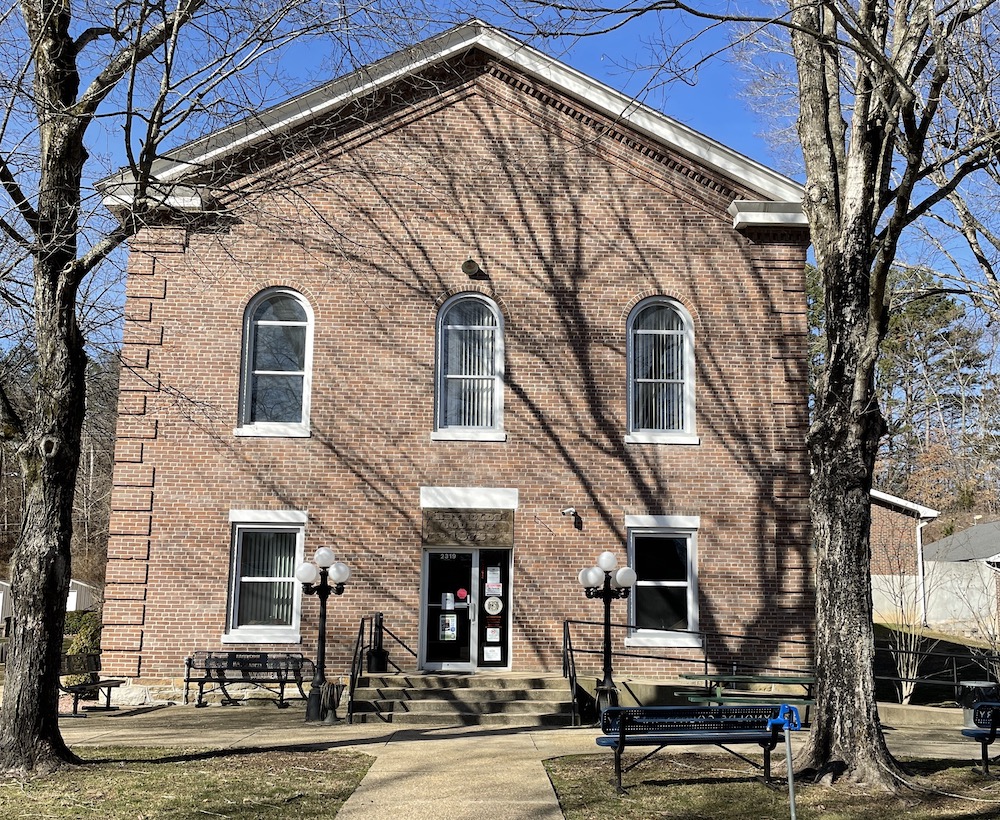 Here is where 100 Union soldiers camped in 1863, before they were captured by Confederate Rev. Jesse Pratt.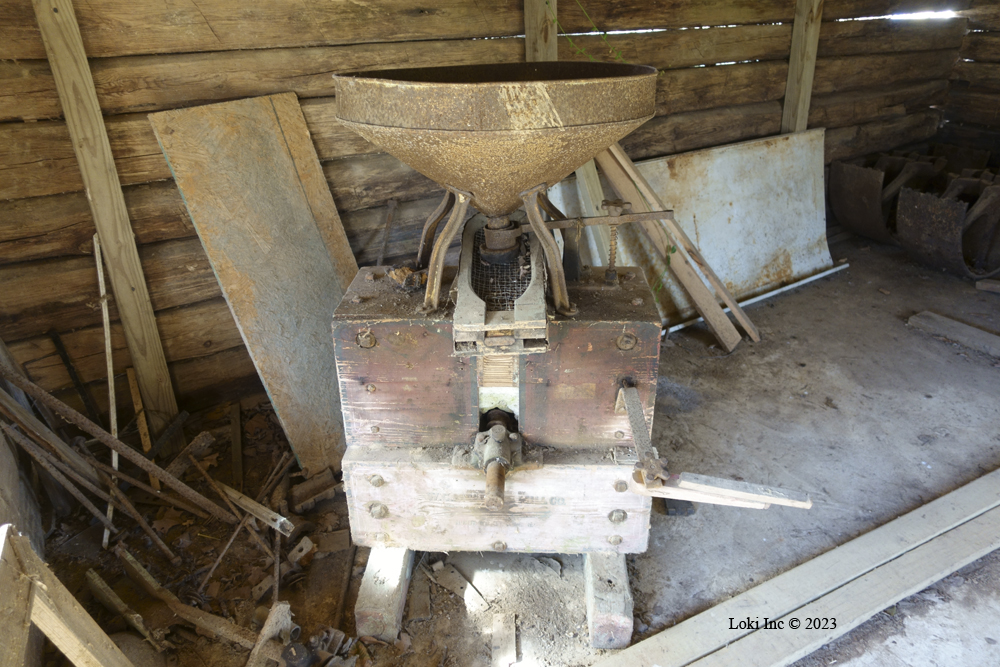 To find the mill, travel to Centerville on Highway 21, and go west on Pine Street for ½ mile. Please be cognizant that this setting is private. Today, the owners of the mill keep the setting groomed as if it were a park. There's even a picnic table onsite.