When I look back at our 14-day river cruise – the Grand European Tour – from Viking River Cruises, it seems the most full, packed and eclectic day of all happened on day #4, when we visited Passau, Germany. Passau is in the region of Germany called Bavaria. This is the "City of 3 Rivers" (confluence of the Inn, Ilz and Danube) and has been around for at least 2,000 years.
We began the morning with our standard excursion, met by a local guide who schooled us about the term "prince-bishop." That is, a bishop who not only ruled the diocesan area through the church, but who also ruled the area politically. That's a double dose of power. No separation of church and state here. (Prince-Bishops ruled Passau from 1217 to 1883.)
Also, Passau has an Italian-feel to it, with archways, rococo facades and other architecture similar to what you might find in Old Italy. And Passau lays claim to being the largest diocese of the Holy Roman Empire for several centuries.
I decided to make a photo gallery for the rest of the story, to explain the shots that my husband and I took of this intriguing city.
A Day in Passau, Germany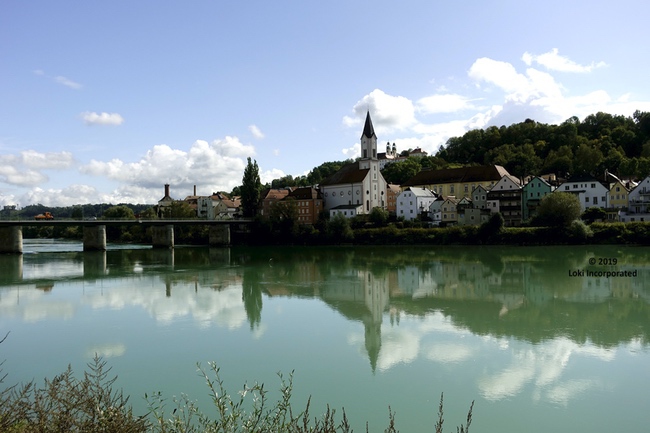 Here is a lovely view — and check the reflection — of the city of Passau from the bank of the Inn River.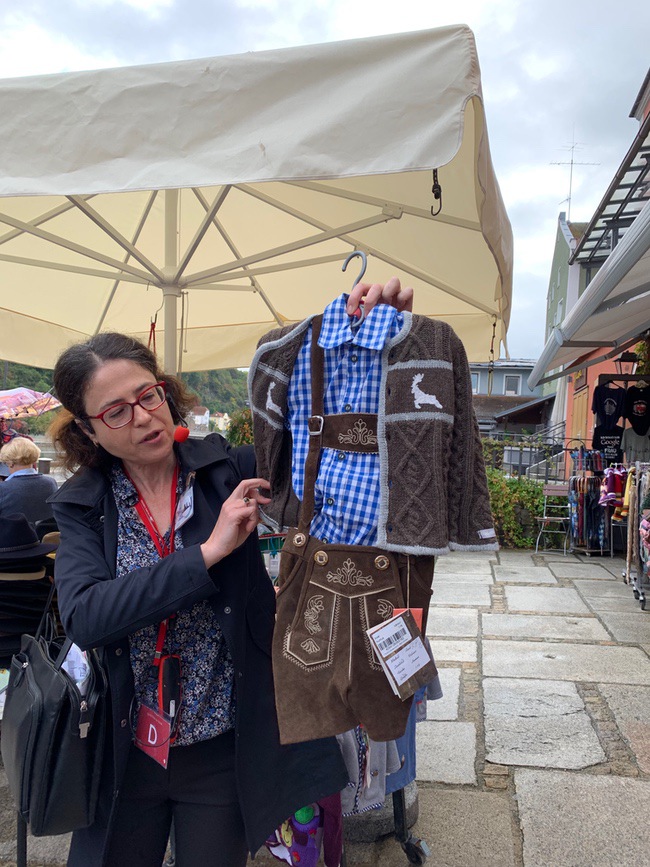 The thing I really liked about our local tour guides is that they would show us and tell us things about local merchants, and frankly, I don't care if they were getting "kick-backs" because … fact is, they seemed to be the truth. For example, if you want to buy kids' lederhosen, here was the place that sold authentic stuff, along with a lot of other "Made in Germany" souvenirs.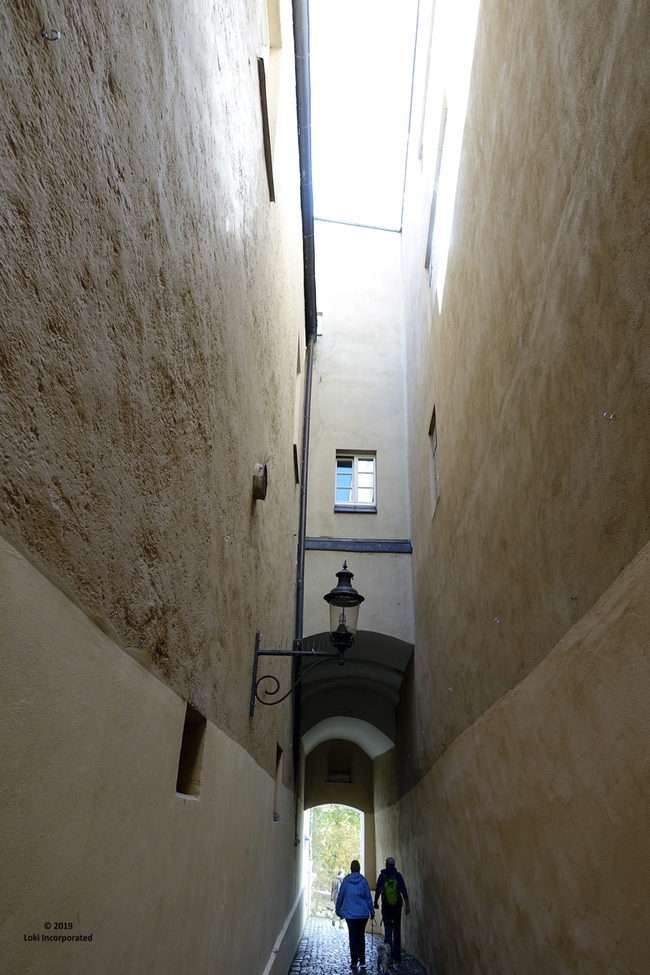 The hubs took this photo, and it illustrates why people think Passau has been influenced by Italy.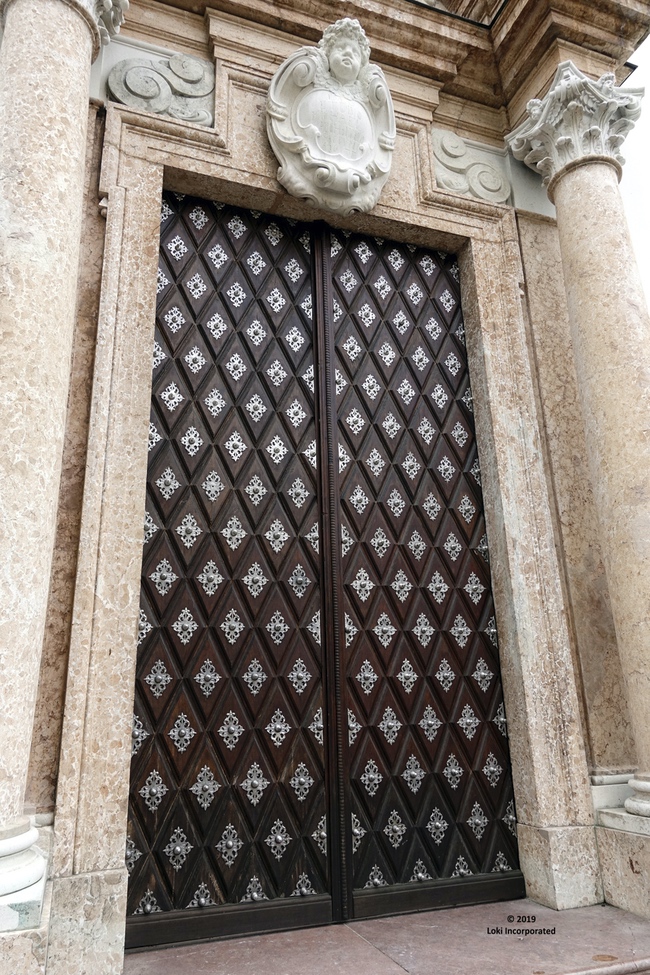 Check out the imposing doors of St. Michaels Church in Passau. Built in the 17th century, the church has additional sections added on in baroque style.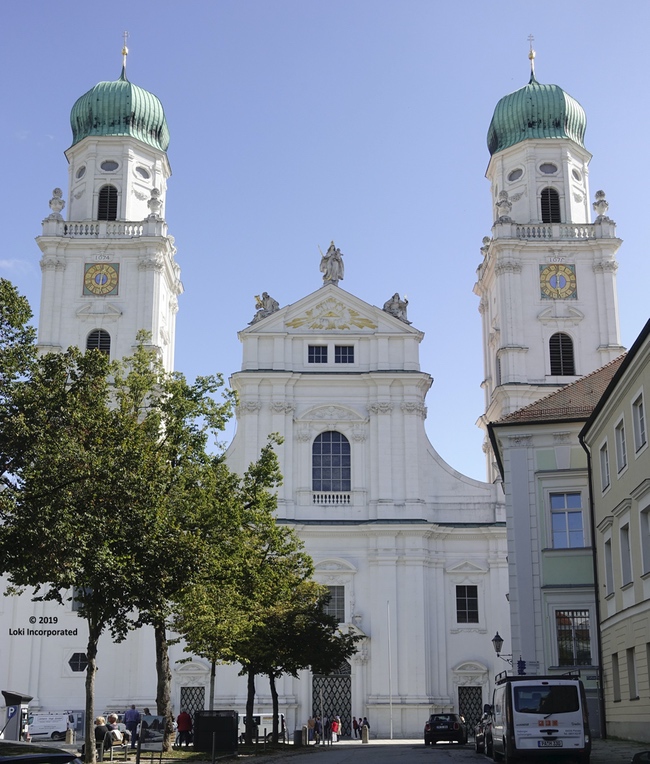 St. Stephen's Cathedral has been here in some form or another since the 6th century. It is of baroque style and holds one of the world's largest pipe organs — with 17,774 pipes and 233 registers. We listened to an organ recital, which impressed for a while until the organist decided to play something that sounded as though we sat in a funeral home parlor somewhere stateside. Note to organists: Anything from Phantom of the Opera would be appreciated.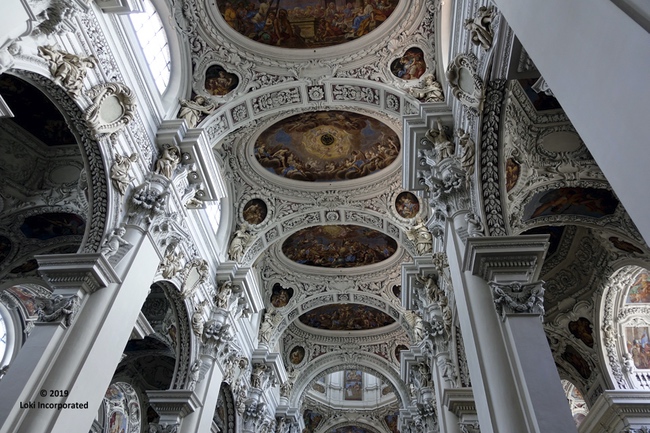 This is the interior of St. Stephen's Cathedral, with its rococo style reflected throughout. As our guides often said, the plan of this type of architecture was meant to inspire the lowly to seek guidance from and give money to the church, and that for most of the people of these times, it was one of the only forms of beauty and art they could see.
Passau Museums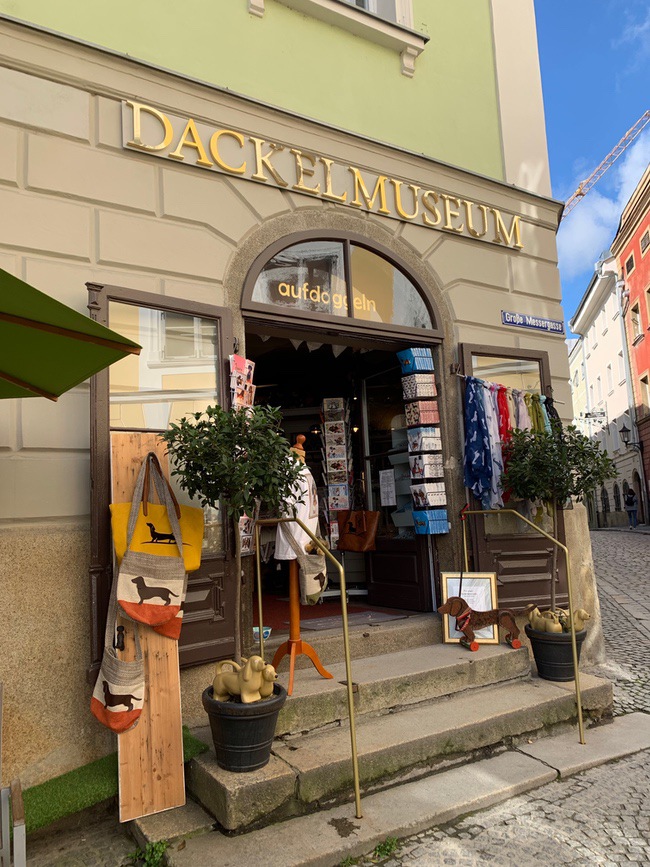 I was the only one of our party of 8 who wanted to set foot in the Dachshund Museum of Passau. Set in a small building, the collection contained more than 4,500 exhibits. What exhibits, you may ask? Look below!
Two master florists named Seppi Küblbeck and Oliver Storz recently opened this museum, which features their fondness for dachshunds.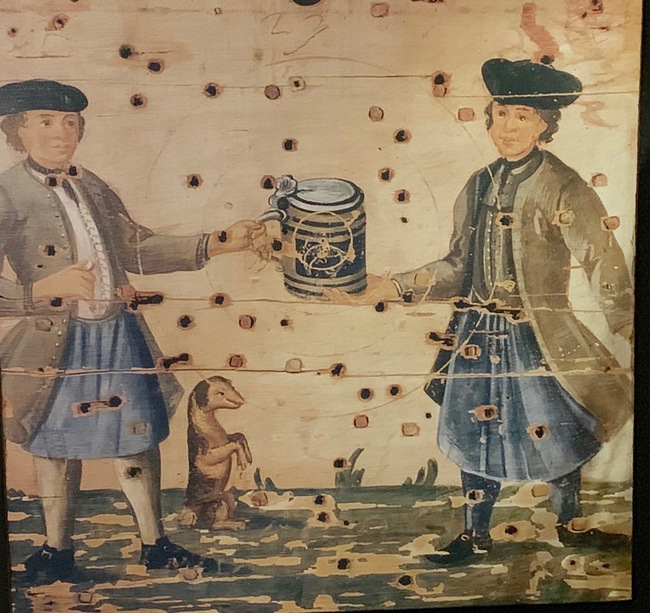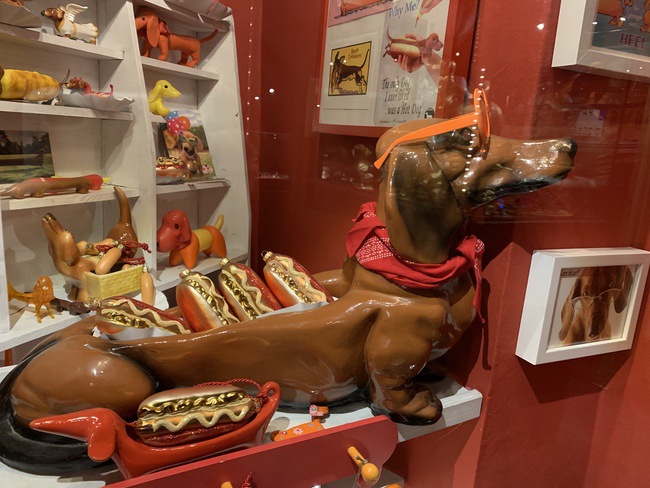 And Another Museum
I love to find indications of Roman ruins in the world, and the Roman Museum in Passau did not disappoint. The hubs and I hoofed it over the Inn River to find this one. Built on the foundation of a Roman castle,  Kastell Boiotro, you can still see remains of the castle wall and watchtowers. Within the museum's walls, and when you go into the basement, you'll see what excavators uncovered when discovering this occupation.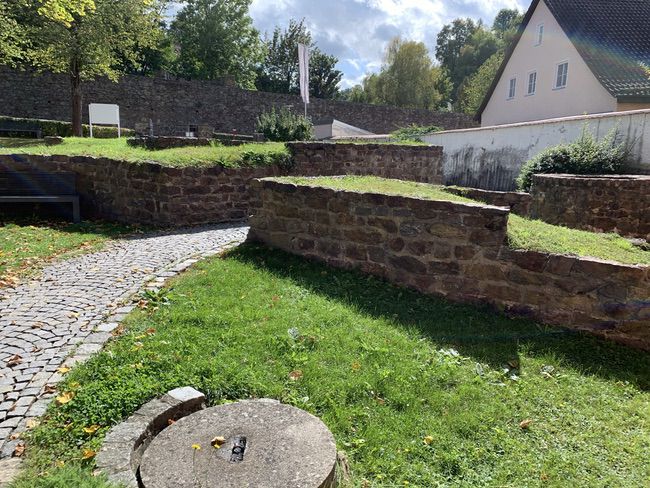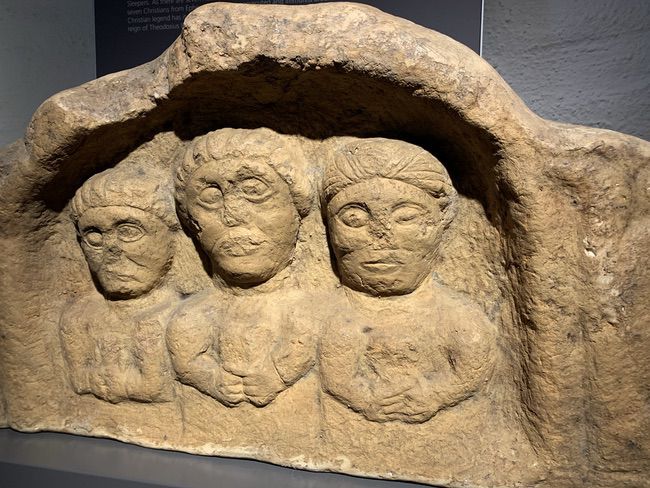 These 3 carvings of people are what as known as funerary stelae, and this relief is called "window seekers" by archaeologists who found this while digging onsite, probably because it seems that the people are looking through a window. Very likely, this stelae belonged in the cemetery of a country estate back in the Roman days here.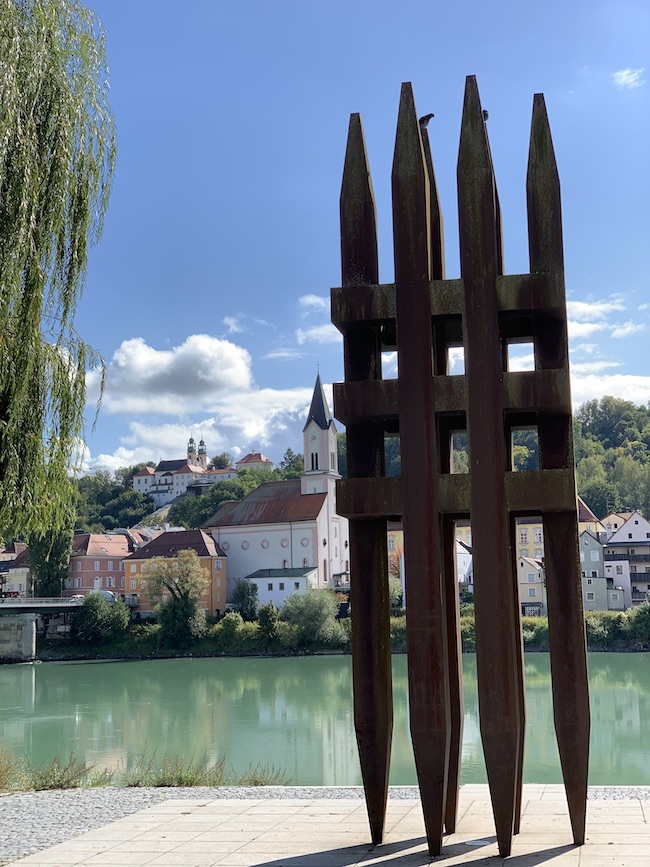 I would be remiss not to mention a memorial that we came across while at the Inn River in Passau. It's the Holocaust Memorial. On Nov. 9, the anniversary of the Holocaust is commemorated across Germany, and you will see a wreath laid at this memorial.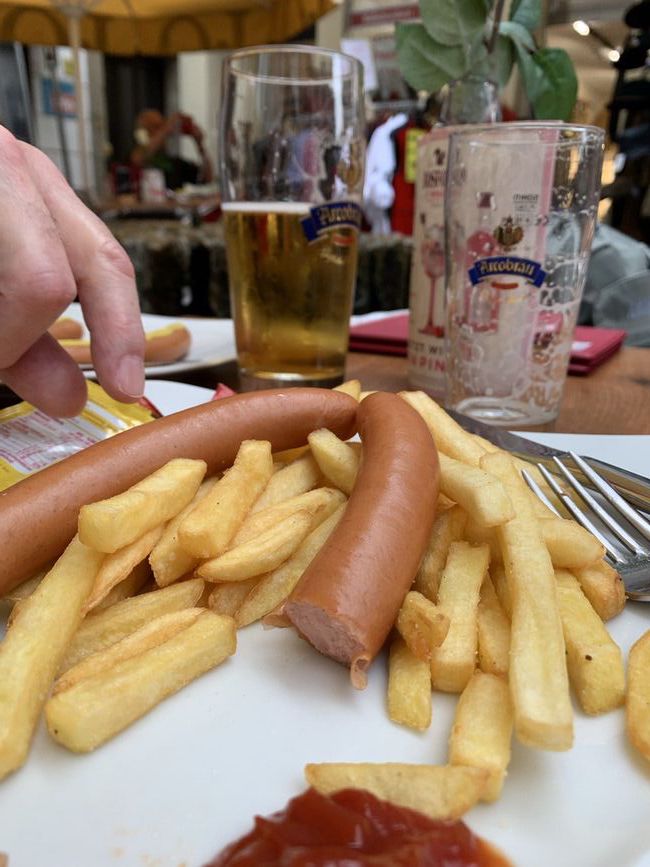 Finally, a bit of fun and a break from the heavy history. We thoroughly enjoyed not only drinking the various beers of the regions (Wait till we get to the smoky beer later!), but also, we really delighted in finding regional sausages. 
After Passau, we floated over to Regensburg, Germany, which will be #5 on this odyssey of Europe by river cruise ship.