For inspiration I often read the Missouri Atlas & Gazetteer. Yes, I love to look at this topo map of the entire state and envision day trips out with da Bomb, my hubby. Since it's winter, it's also a great time to see great distances in the Show Me State, so we went in search of named knobs in southern Missouri, and along the way, we found Romance.
In case you want to duplicate this trip, your starting point will be Ava, Mo. Head south on Highway 5, and then go east on CR5-300. I included elevations, when I could find them. I estimate that this trip will take you most of the afternoon to see — so plan on 5 or 6 hours of driving and spotting. Take your binoculars, too.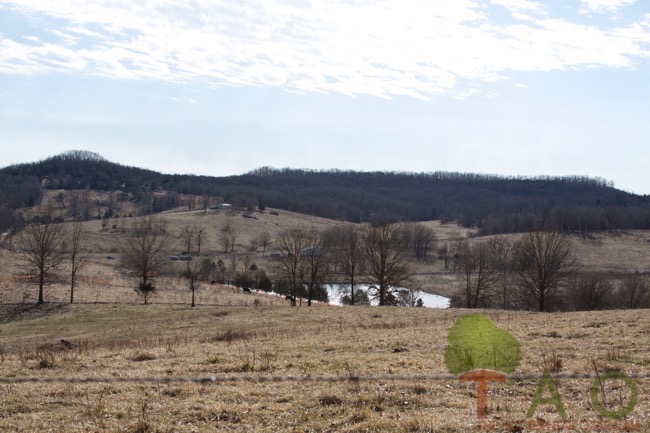 Table Rock Knob (Douglas Co.)
It's easy to find Table Rock Knob if you look to the west and I recommend that for this trip, you drive a 4-wheel or all-wheel drive vehicle, preferably with high clearance. This is not a convertible-friendly route, and we dodged huge potholes and endured washboard roads all day long. It's easy to see the knob (It looks like 3 or 4 knobs stretched flat.) when viewed from CR5-300.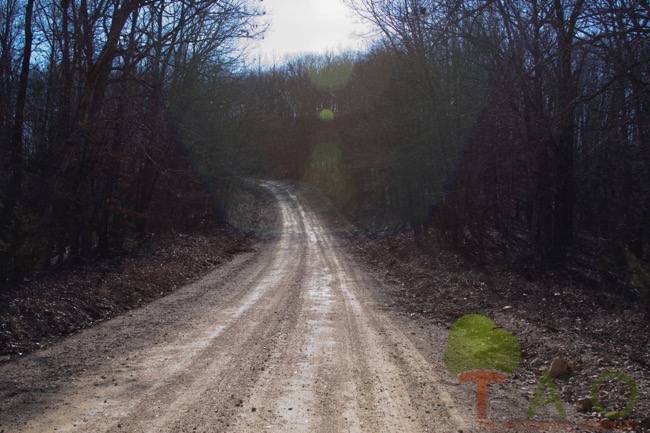 Coon Hill Knob (Douglas Co., – 1,450 feet)
After viewing Table Rock Knob, we turned and headed back to MO 5 south. We then looped northeast out of Squires on 308 to view Coon Knob Hill. If you want to head up onto the knob, turn right onto 307.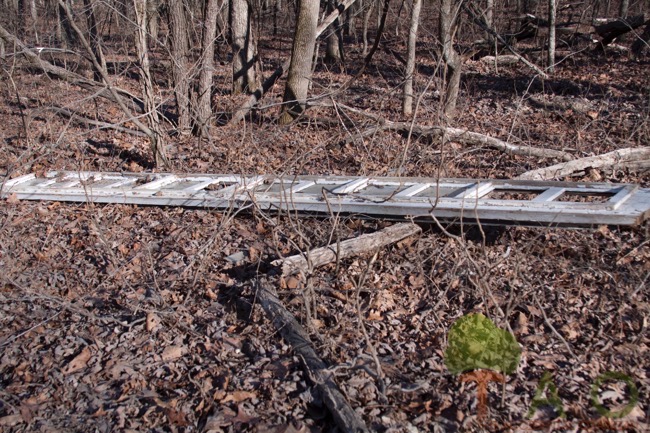 It's times like this that I wish I had a saw with me, as we found a lovely old set of windows framed in very shabby chic white wood – probably from a barn or warehouse – lying by roadside. Had I a saw, I would have cut that thing right in half and stuffed it into the back of my truck.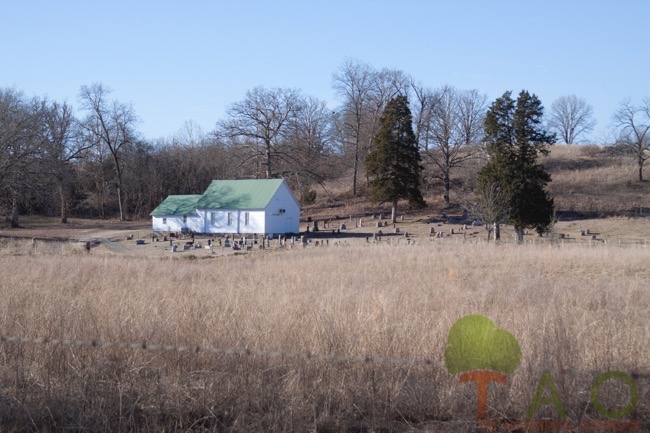 Smith Knob (Douglas Co. – 1,161 feet) 
Return to base camp (MO 5) and then head south to N and turn east. Follow N till you get to CR N-333. Turn right (south) and look for it. We could not find a shoulder or place to pull off the road to photograph Smith Knob. It's worth the drive over, though. You will drive right up close this knob on CR 95-139. Head to Souder and then turn back to the west on 95 until you get to familiar MO 5. Along the way, you will pass by Almartha.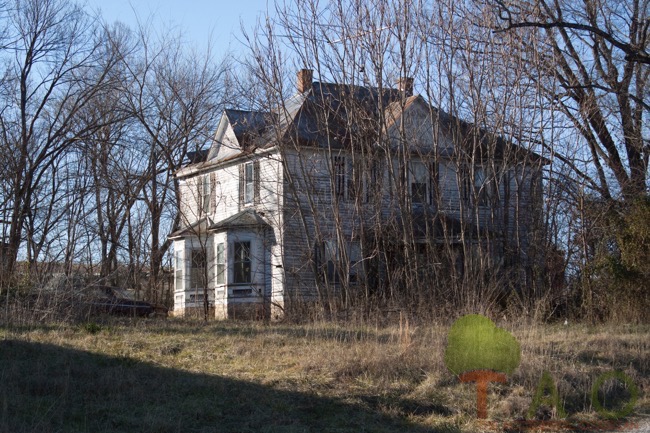 We zipped through Almartha and found a decrepit old Victorian-style house and an old schoolhouse.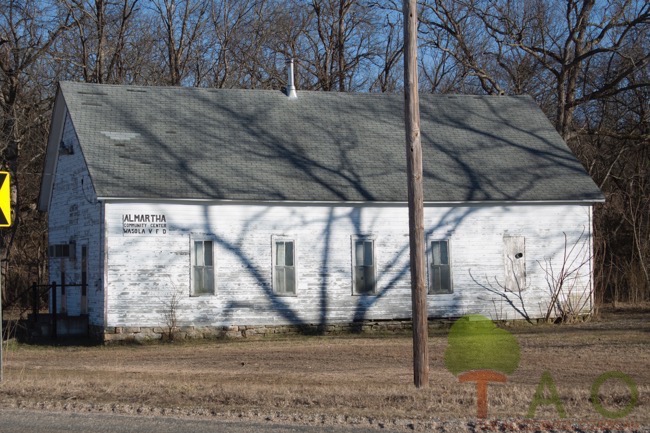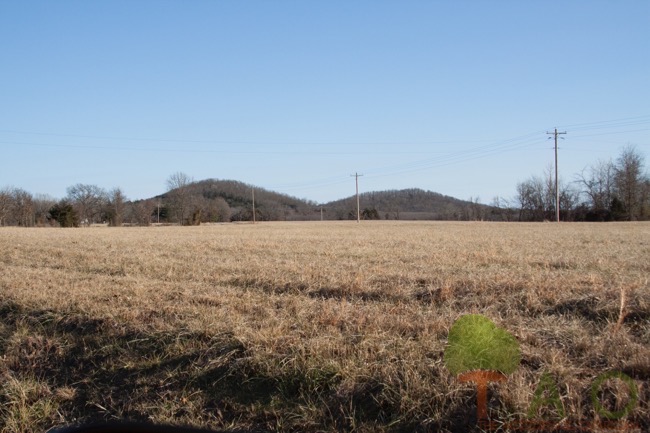 Sister Knobs (Ozark Co. – 1,404 feet)
From Almartha, head south on CR 95-123 and then east on CR 5-122 to find the Sister Knobs. The Sister Knobs lie in Barren Fork Township. Maybe they were named for spinsters?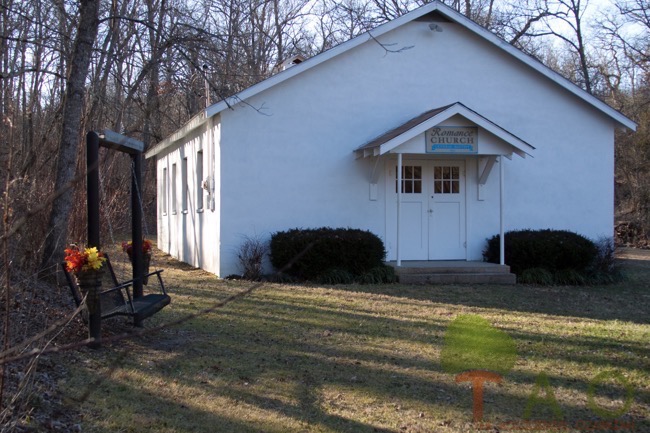 Romance, MO 
It's time for some Romance. After you view the Sister Knobs on CR 5-122, head west on the same road and either be daring and try to find CR 5-123 south-ish to Romance, or head back to good old MO 5 and south to Y, where you'll go east again. The zigging and zagging is what makes this trip so fun.
According to A to Z Missouri, The Dictionary for Missouri Place Names, Romance got its name from a former postmaster's wife. The post office served this community from 1864 to 1967. Now, only a few buildings exist any longer, but the name is superb. Supposedly, people used to send their valentines from Romance for years before the post office closed.
Stony Knob, Little Stony Knob and Road Knobs (Ozark Co.)
By now you probably know that you should return to good old MO 5 and head south and then take CR 5-106 east and you're going to be in the land of knobs. On the south, you'll see Road Knobs and over on the east, you'll see Stony and Little Stony Knobs. Long Mountain and Pinnacle also can be viewed during this spin of the tour.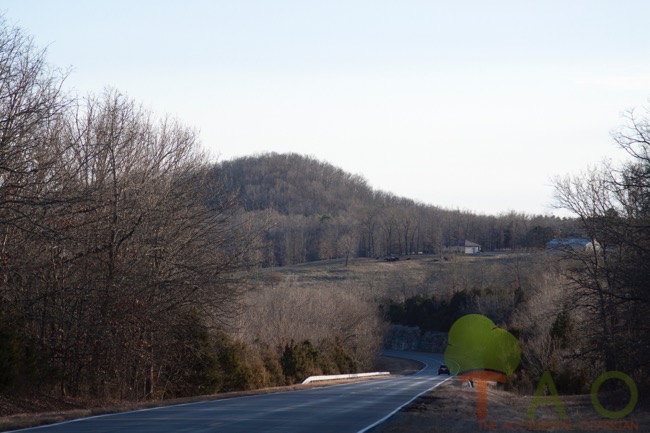 Kinman Knob (Ozark Co.) 
If you go back to MO 5 from whence you came over, you can easily spot Kinman Knob to the west and also, the Road Knobs (again) to the east.
At this point, I'd head to Gainesville, and if you're hungry, eat at Antler Package and Pizza, located off – you know it – Highway 5. If the weather's nice, sit on the porch and watch all the traffic drive by below. Maybe they'll even turn the strings of lights on for you in the evening. The pizza is superb – with homemade sauce that's not sweet, and real tomato-ey. Be on the lookout for an albino stuffed deer — inside the place.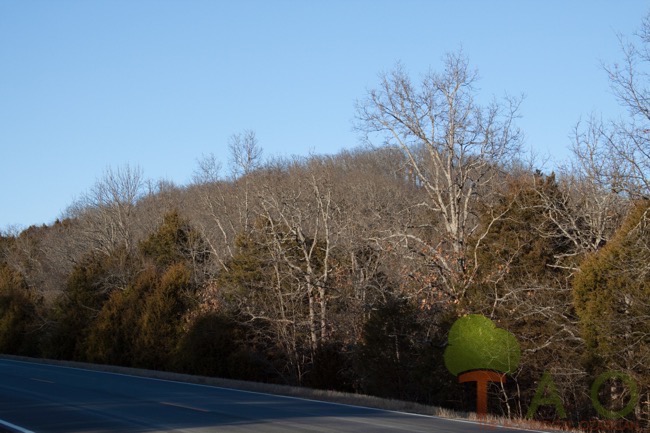 One More Knob: Brushy Knob 
If there's still daylight, head east on 160 out of Gainesville, and then north on 181. You'll drive right by Brushy Knob. You could reach out and touch it, if you were so inclined. Head up the road and you'll pass Caney Mountain Conservation Area, one of Missouri's gems in the rough with its archery and blackpowder ranges.
Go even farther north and you'll get into Missouri's old mill country, which is another trip.