A few years ago, I wrote a travel article for a magazine, Show Me Missouri, after visiting the Still National Osteopathic Museum in Kirksville, home of the doctor of osteopathic medicine degree, or D.O. While there, a museum guide told me that during the pandemic flu of 1918 to 1919, Kirksville recorded only 1 death. Doctors in Kirksville prescribed elderberry in syrup form for everyone back then, to ward off flu or to help fight it. Note: It is now referred to as the ATSU Museum of Osteopathic Medicine.
Another theory supposes that the hospital staff quarantined flu patients from others, and also, surgical patients – a novel idea at the time.
Elderberries in the Ozarks
While visiting the Missouri State Fruit Experiment Station in Mountain Grove, Missouri, a place where I routinely make stops to pick up wine, preserves, apple butter and fresh fruit, an employee told me that I could buy elderberry berries in frozen form. Currently, the Fruit Experiment Station sells elderberry as pure juice, syrup and preserves. Supposedly, the farms grow around 800 pounds of elderberries yearly. The cost is $12.50 per pound, with a minimum 5-pound purchase.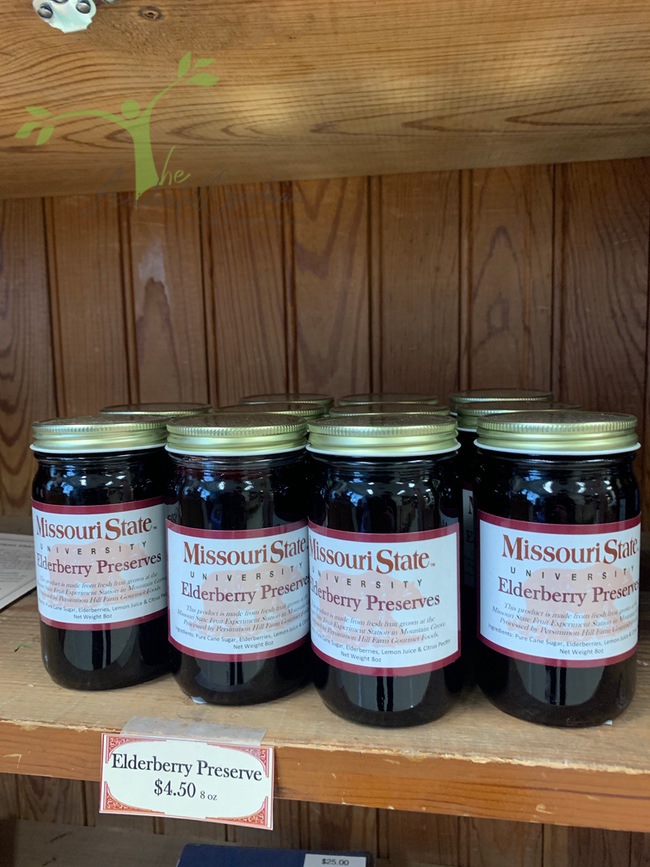 The pure juice or syrup (doses vary) is supposed to be a great immune system booster, especially during the cold and flu season. The syrup and preserves are delicious on waffles and toast, respectively. There's a hint of earthiness in these berries that no amount of sugar can or should disguise.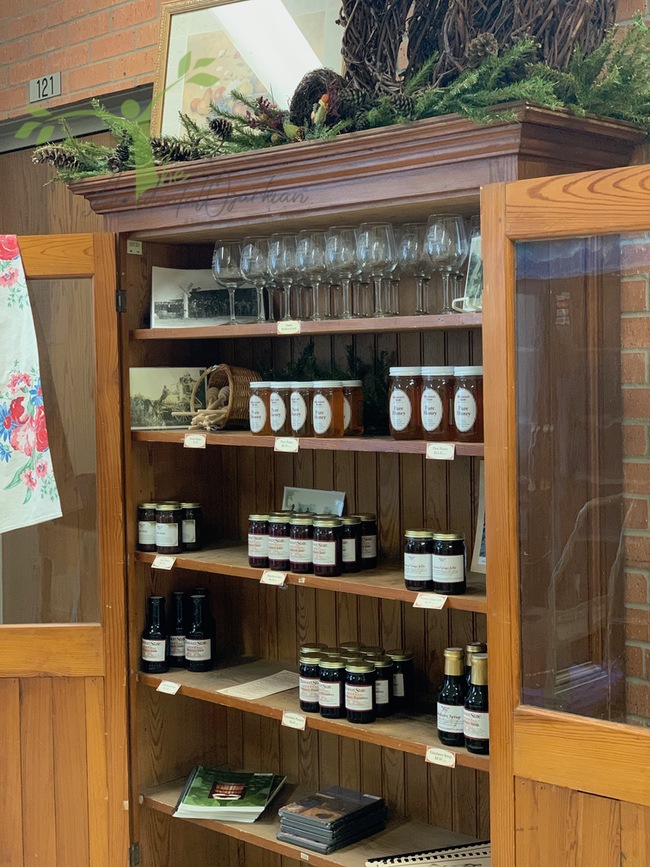 Why elderberries?
According to Medical News Today, elderberries may impact the effects of the cold and flu, "although studies are small." The various studies stress that elderberries do not necessarily prevent the viruses, but those who partook showed "less severe symptoms that lasted for a shorter time."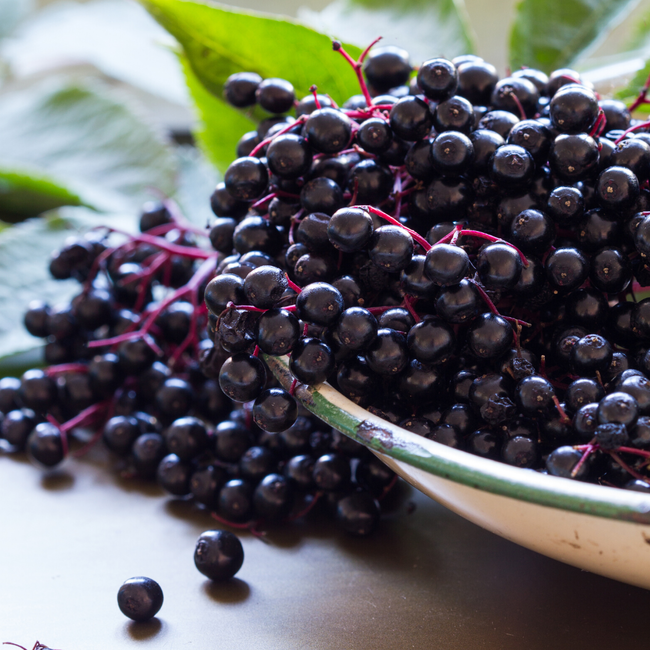 More about elderberries
There are at least 30 types of elder plants and trees in the world. Elderberries contain a powerhouse of vitamins and minerals, including vitamins A and C, along with potassium, folate, calcium and iron.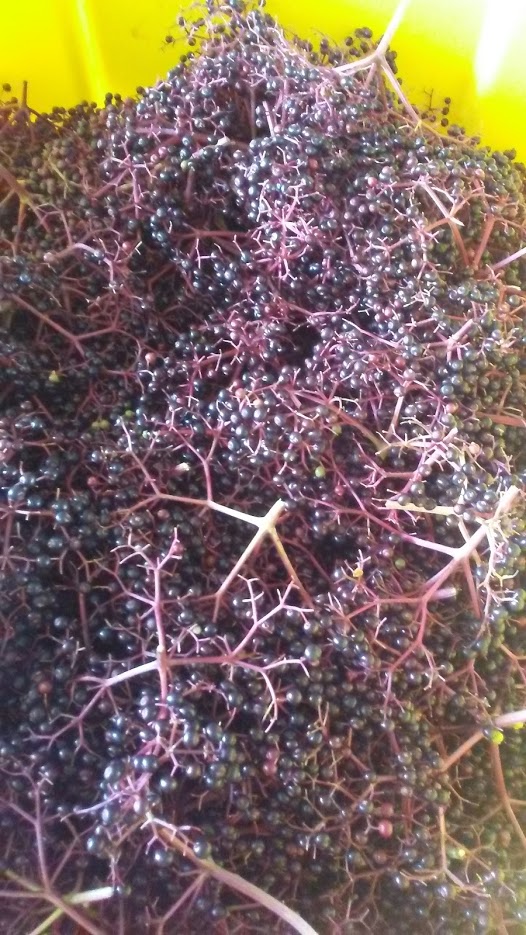 Here in the Ozarks, we take elderberries seriously. So seriously, that we launched the "Elderberry Improvement Project" in 1997, thanks to Patrick Byers of the SMSU State Fruit Experiment Station, Andrew Thomas of the University of Missouri Southwest Research and Education Center and Alan Erb, formerly of Kansas State University. In this post, by The New York Berry News  (2005), the history of the project and tips on how to start your own elderberry in your garden make for interesting reading.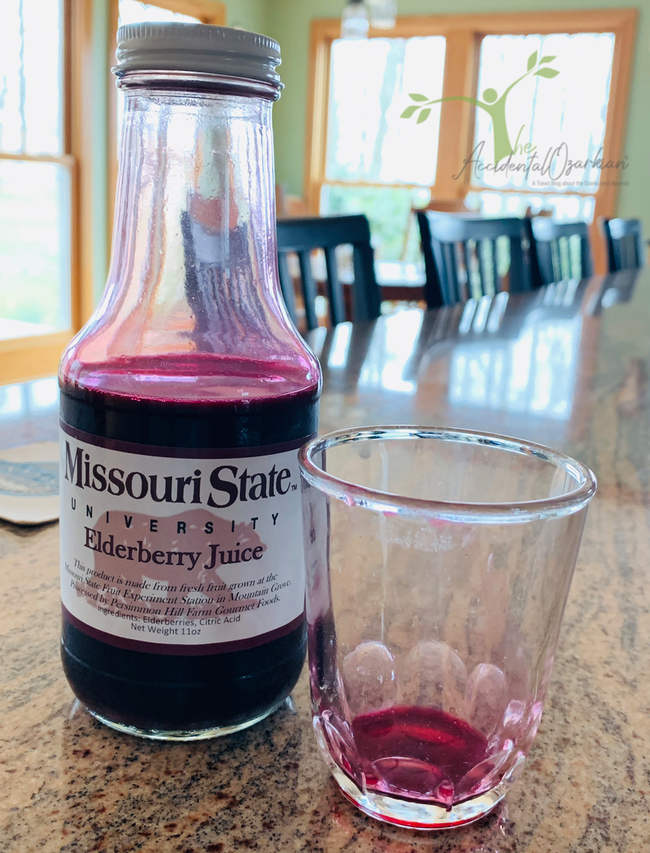 Elderberries in the Ozarks are grown onsite in Mountain Grove, as part of  Missouri State University's ongoing work. Harvest happens in July. A local farmer, with a certified kitchen, processes the berries into the syrup, juice and preserves.
I've tried it all. It's all delicious and reasonably priced.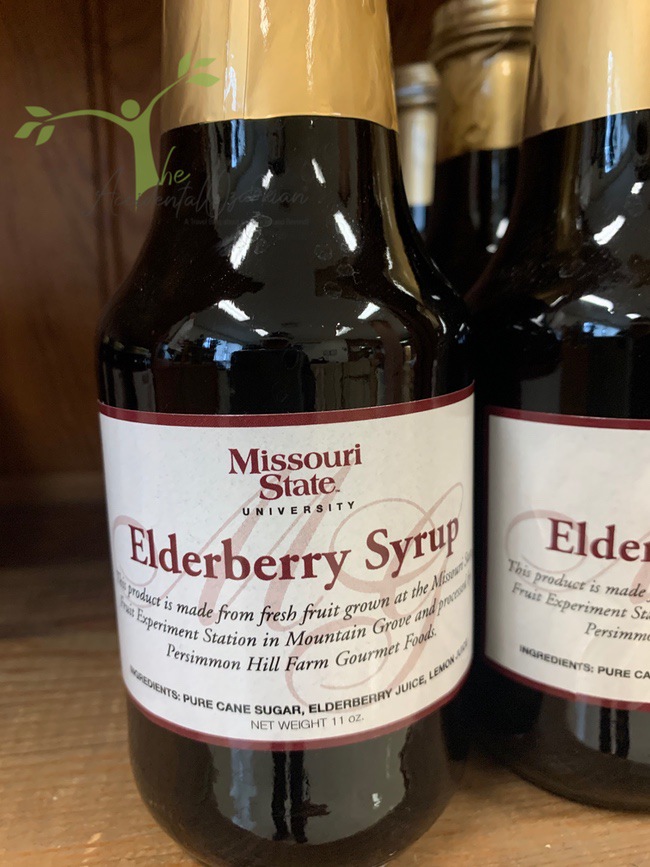 Check out available elderberry products for order from the Missouri State Fruit Experiment Station. Click on the "Missouri State University Wines" option, and yes, you also may order wine!