"Say that, again?" I said, to the woman in charge of the annual cookie walk at the Ozark Highlands Christian Church on Highway BB near Rolla, Missouri. "You said there are more than 4,000 cookies here, baked by 16 women?"
I had heard the correct number.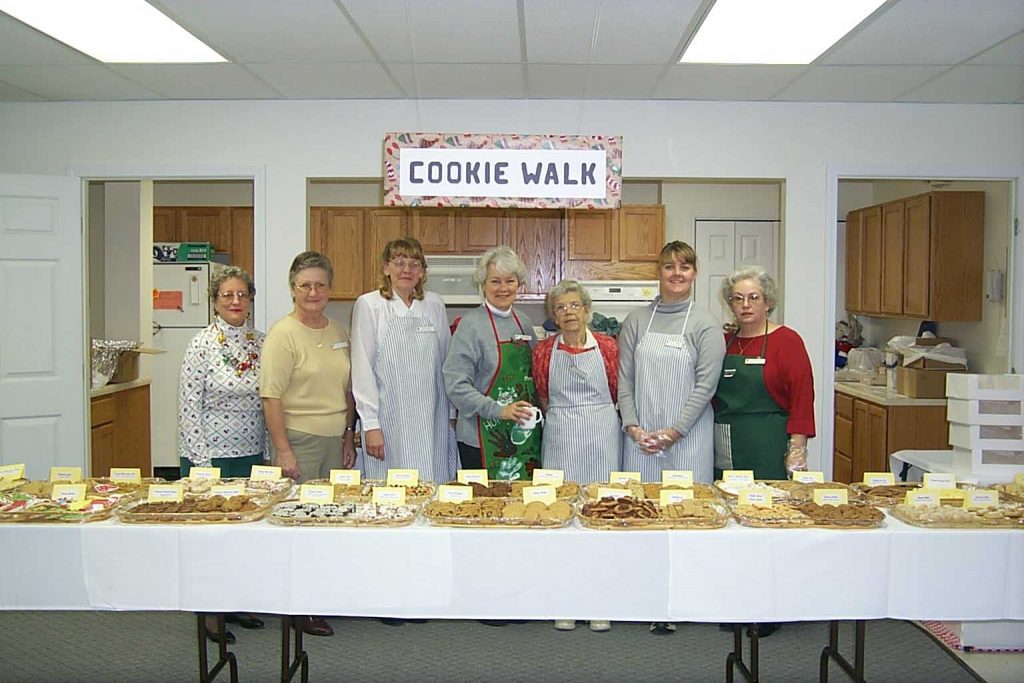 That was last Friday evening. When the doors for the annual Cookie Walk opened the next morning, the people came to the little white church in the country. They bought our milk-chocolate cherry chippers, jam tarts, Monster cookies, elaborately decorated sugar cookies, plus an assortment of bars, drops and perfectly-formed masterpieces.
While there, some folks stopped to catch up on news with friends, but most looked rushed off their feet. As I stood in the kitchen, awaiting orders to put more cookies on the trays, I watched people scurry in, buy cookies and hurry out the door. I started thinking about something I'd heard on a classic oldies radio station the night before (on my way home from getting the Cookie Walk set up).
The disc jockey said, "I imagine you people are rushing around, shopping and trying to find the perfect present for your friends and family." He then asked, "How many of you actually remember what you gave, or even what you received last Christmas?"
Then, came the kicker: "I bet you remember what you did, though, don't you?"
So I started thinking about what I'd done during Christmases past . . .
I got a new shotgun for Christmas last year. I didn't get out to shoot it nearly enough this year, but one time I went out and watched Ramie Julian, of Rolla, shoot his shotgun. Julian was the 94-year-old skeet shooter who could beat the young guys at the skeet range any day. Julian died last week. The boys at the range will miss him.
When I hear the firing from the range, which is near my house, on Saturday and Sunday mornings, I'll think of that fine gentleman.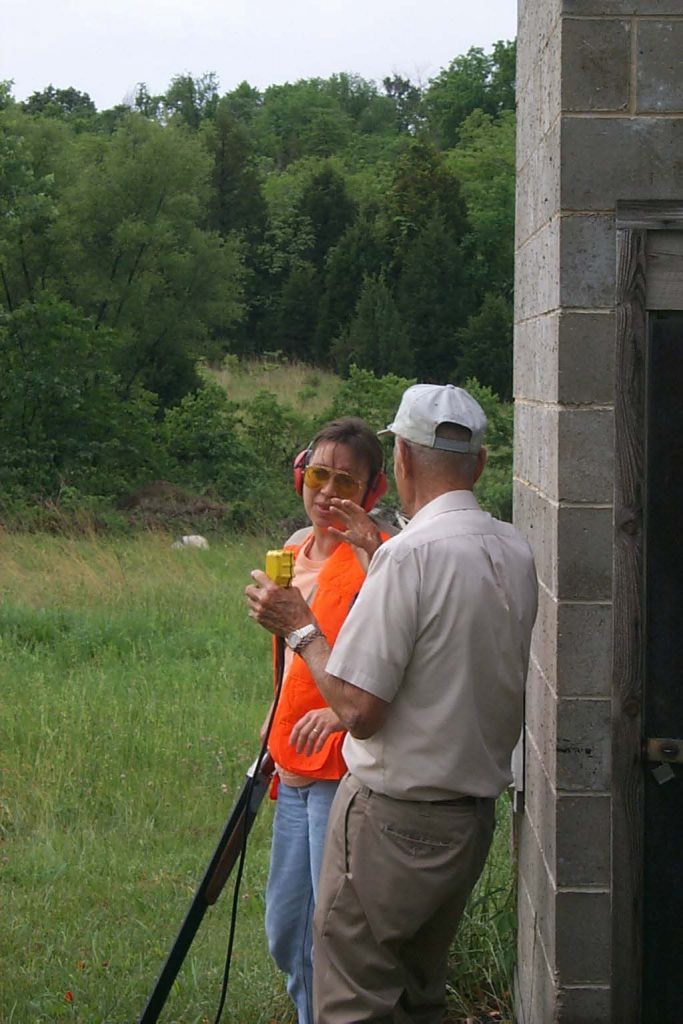 Last Christmas, my family and I took our shotguns out to the range where Julian used to shoot, and had a Christmas clay bird shoot-out. I think I'll always see the snapshot in my head of my three sons, standing in a row waiting for their dad to fire another bird into the air from the launcher.
Two Christmases ago, when the weather was atypically warm, we went out for a hike at Clifty Bridge. When we got to the site of the natural bridge, all four kids and their father clambered around the site while I took photographs. Some were up on the top of the bridge; others had scrambled around behind it. We were the only ones there on that day, making it more special.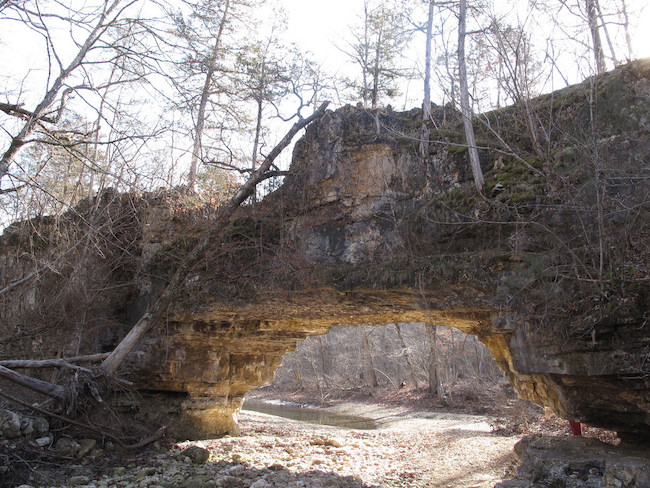 These two Christmases remain fresh in my mind. I can also remember tidbits of conversation and lots of laughter.
Christmas in the Ozarks
Here, in Missouri, we have been blessed many times over with abundant resources that call us outdoors. And if you're wondering where to start and how to find the places where you can go and not only get a bit of exercise, but maybe to refresh your soul, then may I suggest a couple of guide books?
Every Missourian who can drive should have the wonderful "coffee table" book entitled "Exploring Missouri's Legacy, State Parks and Historic Sites." Edited by Susan Flader, the book contains information about 75 state parks—covering more than 120,000 acres.
Beautiful photographs fill the pages, along with historical descriptions of each park. Several of the sites would make great day trips for families in this area.
Another "must-have" resource that I've recommended in past columns is the late Tom Beveridge's "Geologic Wonders and Curiosities of Missouri." Dr. Beveridge's book was published in 1980. Beveridge describes geologic formations in laymen's terms—making it simpler for us to understand the reasons for knobs, narrows, cut-offs, shut-ins, lost hills, and solutions, to name a few.
With the aid of these two books, I'll be heading outdoors again this holiday season with my family, and maybe, some friends. So far, the weather has been perfect and to be honest, I'm fed up with baking cookies.
May you all experience a memorable Christmas.
First published in Dec. 2001. Still applicable today.