This is a retro Ozarkian, from 2003, when I worked as managing editor at the weekly newspaper in St. James, Missouri, and interviewed popular watercolor artist Mary Lou Corn. Imagine my delight, now in 2019, to discover that she is still painting.
Local watercolor artist Mary Lou Corn stands with her hands on her hips as she surveys her sculpture garden. "It's a work in progress," she says and "tsk-tsks" about the fallen twigs and leaves that lie scattered among the twisted metal, bowling balls and other accoutrements that she has collected and carefully placed in the garden in front of her home.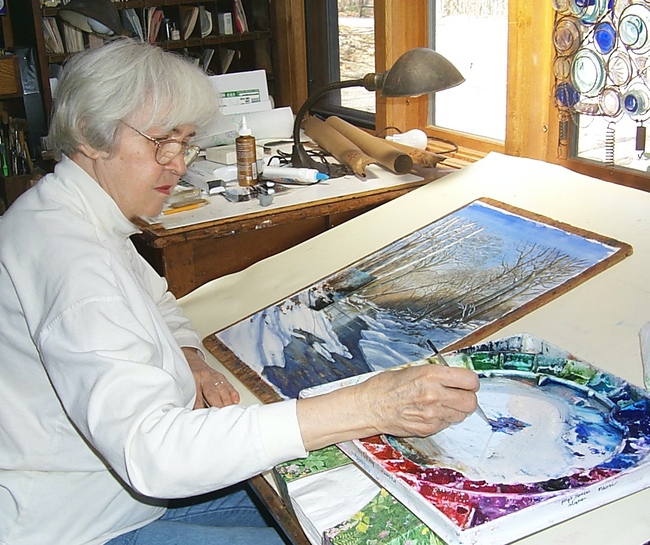 Thirty years ago Corn looked at the patch of rocky area outside the front door and noticed that the focal point was the wellhead. She thought, "Well, I've got to make that prettier." So she bricked it in, and each season, she would add a new section and lay rocks and bricks, haul in stumps of interesting trees and add metal pieces.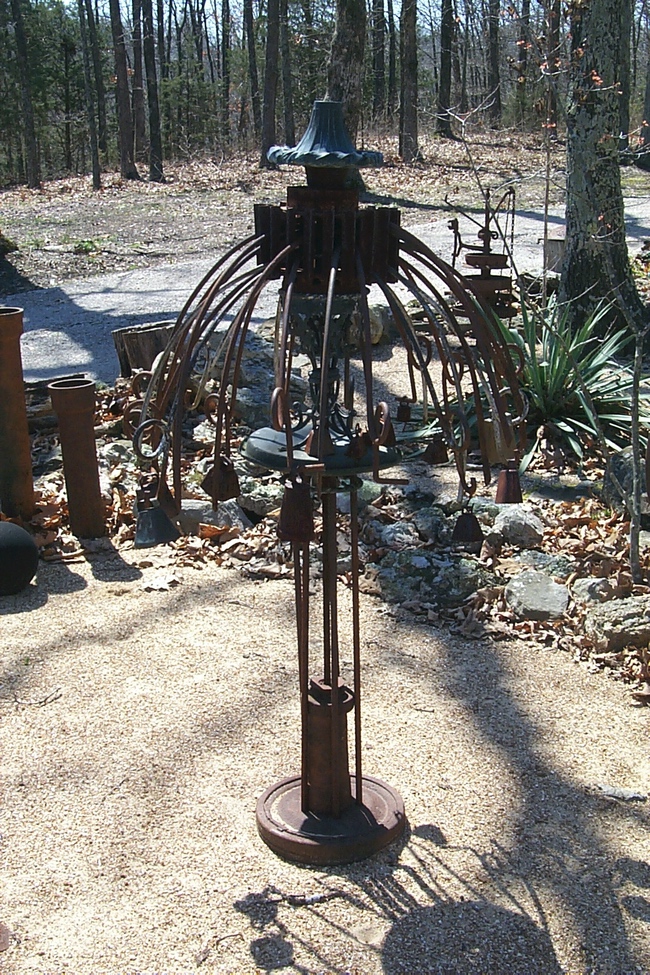 "I love old iron pieces," she says, and so Corn has been creating a sculpture garden using metal, wood, rocks and glass.
She leads me on the tour and talks about each piece, often relating its history or function, always looking at each one as though it's a part of her life.
Corn and her late husband, Art, went to auctions and collected interesting objects for their sculpture garden – a hog oiler, a hay binder wheel, wagon wheels, barbed wire fenceposts from the West and lots of gears, to name a few.
She groups certain pieces together to catch the light and imagination. She scavenges in an old landfill nearby for beautiful bits of broken glass and medicine bottles and arranges them in interesting patterns.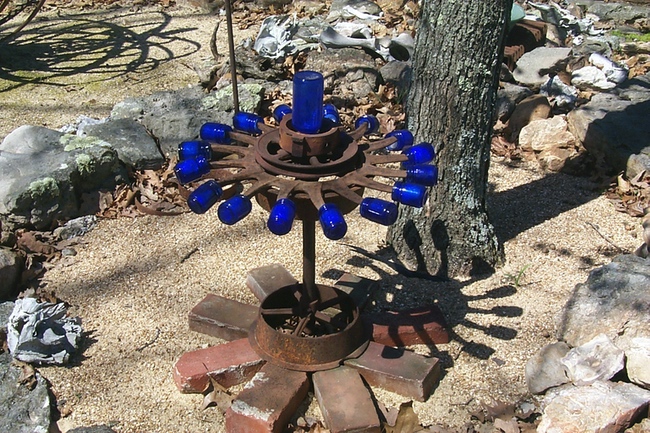 Her favorite shape, though, is the circle. Thus stems her love for bowling balls. "They're really quite popular now for the garden," she says and they each have a special place of honor.
In tribute to Art's skill of making shingles, she has placed his shaving horse in the garden. Art Corn often would demonstrate the skill of making shingles at Old Iron Works Days and other festivals.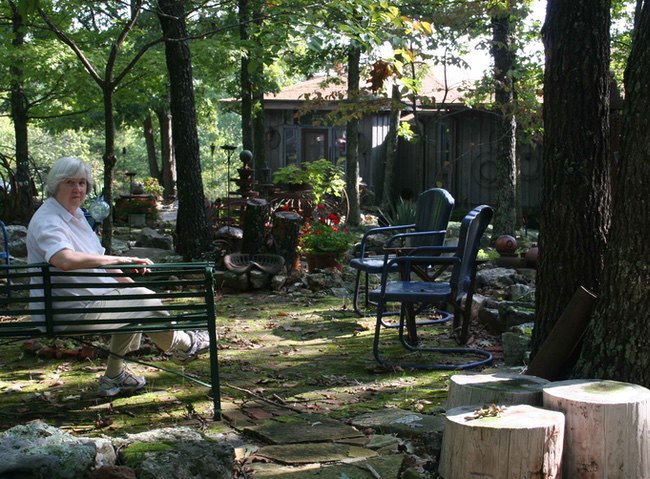 She says, "Art would help with stabilizing items." Nothing is welded. "It's all wired and hammered into the ground," says Corn, with a chuckle.
She adds, "In my next life, I'm going to learn to weld."
Corn's capacity to find beauty in old twisted metal is yet another reason that St. James' life is richer. Not every community is privileged to have a world-class watercolor artist in their ranks – and one who gives so freely of herself and talents to make the community a better place to live, starting with her own front yard.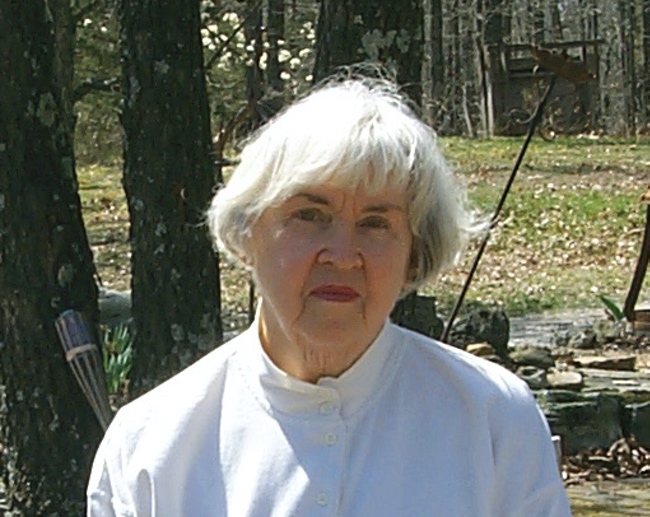 Visit Mary Lou Corn online to purchase her artwork.