Throughout the course of writing this column, I have visited many museums that have tried to capture what life was like in their sections of Missouri. Never have I seen such a time capsule, a collection of history, sentiment and modern community life, as the one on display in the Sikeston Depot Museum, located in downtown Sikeston.
What do the world's tallest man, a mechanical horse and the Red Pepper Club have in common?
The museum, of course, is the focal point of this eclectic display of life in southeastern Missouri, a community shaped by the Little River Drainage project – in which the US Army Corps of Engineers fashioned 957.8 miles of ditches and 304.43 miles of levees between 1914 and 1928, dubbed "the largest engineering project in the world." This project allowed agriculture to burst forth from newly formed fields yielding cotton.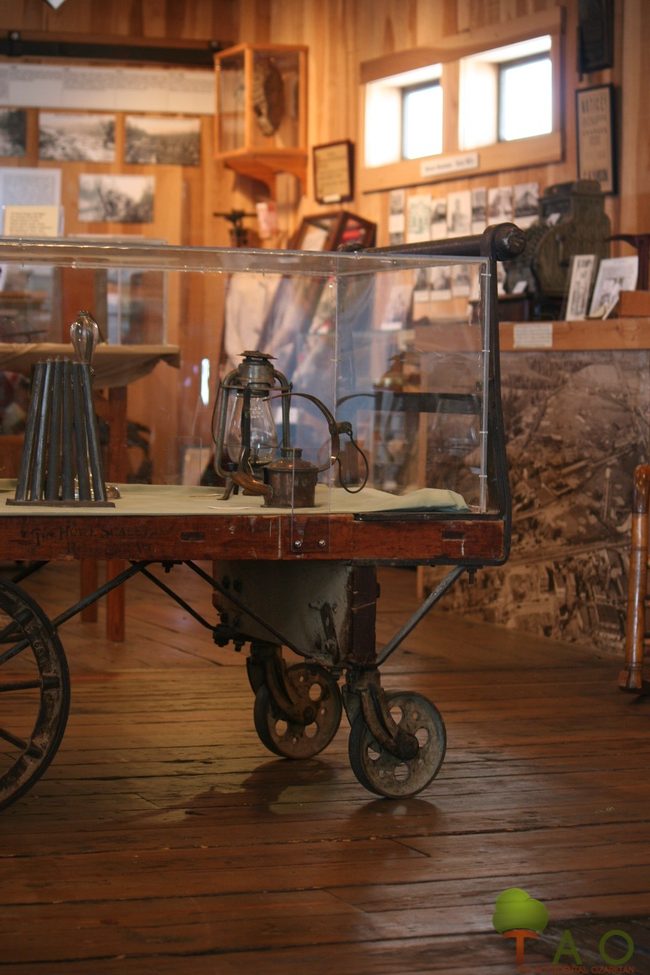 Enter John Sikes, founder, who set aside property for railroad depot in 1860. And thus, the Cairo Fulton Line ran from Cairo to Sikeston to Little Rock to Fulton, Ark. This line boasted the distinction of being the only railroad to add track during the Civil War. It later developed the line farther, into Texas. Known as the CAT Line (Cairo – Arkansas – Texas), then Iron Mountain Railroad (which built the depot in 1916), then Missouri Pacific, then Union Pacific, it last ran in October 1985.
By 2000, the Sikeston Cultural Development Corporation had restored and refashioned the depot into a modern-day museum that educates visitors about the region's past, and promotes enjoyment of the present – through family events, community events, and display of local artisans' works. Today, other community organizations – including the Art Council, Art League, Chamber of Commerce, downtown merchants, and the Visitors and Tourist Bureau – contribute to the museum's success story. 
Items of interest at the Sikeston Depot Museum
The museum is full of history, that stretches back hundreds of years, without appearing cluttered. Pottery collected from the Sikeston Ridge area, including a bowl that had been punctured with fingernail impressions and child-size play pottery, lie in a display case depict life of the Mississippian Tribe, long before the Corps of Engineers came to town.
Photos of that Little River Draining District project, including a photo of the record Missouri rattlesnake at that time caught by a workman, record the Corps' progress. That snake measured 12 feet long and had 63 rattles. In fact, some Sikeston residents still remember the days when rattlesnakes stretched across the roads.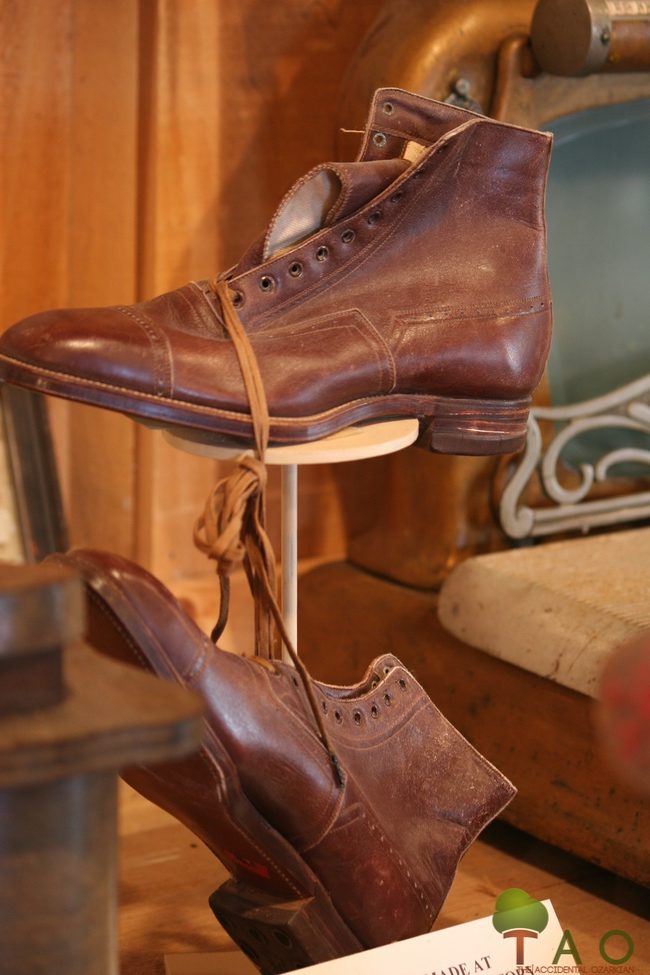 Robert Pershing Wadlow, the world's tallest man, once traveled the world as a Goodwill Ambassador for Peters Shoes, made by the International Shoe Company, built in Sikeston in 1923. He stood 8 feet, 11 ½-inches tall. The company contributed to the war effort during WWII by shipping boxcar loads of shoes to soldiers. 
Over in the corner stands a 520-pound cotton bale, which is the last bale of cotton ginned at the McMullin Gin Company,  in Grant City, Missouri.  It was harvested on Plunk and Plunk Cotton Farms and grown from Chembred Hybrid F-2 cottonseed. If you want, you can buy a tiny musical hay bale in the gift shop.
In another corner, a little red mechanical horse – like the type you see out front of grocery stores – tells the story of Sikeston resident James Otto Hahs, a dad who came home from his day job and soon tired of bouncing his young, growing family on his knees. He built and patented the first mechanical horse.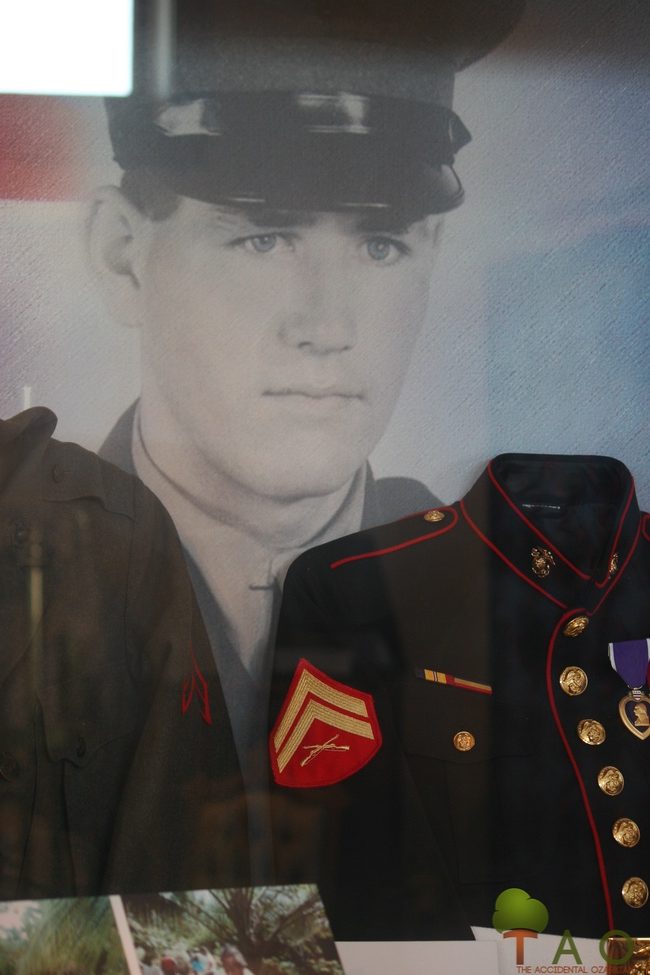 Perhaps the most poignant reminder of the fragility of life lies in a footlocker of a young soldier from WWII. Mason Yarborough belonged to the elite fighting unit called Carlson's Marine Raiders. In August 1941, he and 214 handpicked Marines went on a mission to Makin Island, a Japanese stronghold. Nineteen soldiers, including Yarborough, died, and 9 became prisoners of war. Because of the efforts of a Japanese man, who, as a 12-year-old boy, had been forced to bury the Americans, a U.S. search-and-recovery team found and brought back the remains of Yarborough and 17 of his fellow soldiers – 58 years later, in Dec. 2000. Arlington National Cemetery held a special service for the fallen heroes on the anniversary of their death in 2001. Typical of this museum, Yarborough is honored not only by his story and his footlocker full of belongings, but especially by his photograph that shows a piercing set of eyes on a valiant warrior.
And then, there's the Red Pepper Club – back in the Sikeston room, which houses information about the high school's pep club, along with a book of names and pictures of all who have been in the Pep Club from 1950 to today. The Sikeston Room contains many unusual artifacts unique to the town and its people, such as the wall that shows off more than 20 historic antebellum style homes, many of which are still standing, and a few that are occupied by the descendants of original owners.
Modern Day Moments
The museum plays hosts to families several times yearly with special themed evenings, usually held on the second Friday of the month. All activities are free, and parents or guardians must accompany children. On October 11, Family Night will feature pumpkin carving, along with the history of All Saints Day. In December, the museum will host a Christmas Carol sing-along, a look at worldwide Christmas traditions, Christmas story readings and of course, a visit from Santa. Check either the museum's website or Facebook page for the date and time.
The site also features art and local quilts on its walls, along with carved wooden items in cases, all available for purchase. The gift shop offers engineer hats, train whistles, local-area books, musical cotton bale souvenirs, dolls and folk art.
The museum is located at 116 W. Malone Ave, Sikeston, and is open from Tuesdays through Saturdays, from 10 a.m. to 4 p.m. For special events, Sunday openings and group tours, please check the website, www.sikestondepotmuseum.com, or call 573-481-9967.
This review first appeared in Show Me Missouri magazine, Fall 2013 issue.