This summer at this site, watch for a series on museums of Missouri. Let's start with this cool museum in Imperial, where mastodons once roamed and now, is the home of the Mastodon State Historic Site's museum.
Move over Jurassic Park. The Ice Age was here.
You can experience it now by visiting Mastodon State Historic Site's museum, located in Imperial. Walk through the doors and touch a mastodon molar that dates back 12,000 years. Set in spaciousness, a life-sized mastodon replica looms. If you imagine the beast fleshed out, the hairs on the back of your neck might rise. Then, imagine a beast like down trapped in mud nearby. In fact, more than 60 mastodons' bones have been excavated here.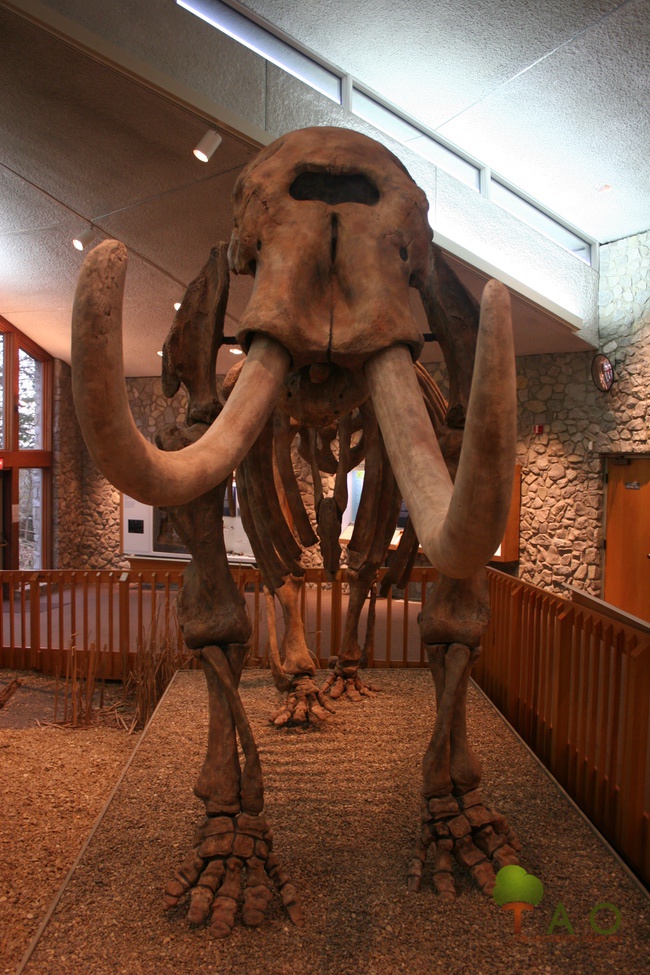 We call our state the Cave State. When we think of what lies underfoot, layers and layers beneath us, we should add bones of prehistoric creatures to our lists and not just rocks and fossils.
The first reported bone finds occurred in this area near St. Louis, close to the town of Kimmswick, in the early 1800s when St. Louis Museum owner Albert C. Koch excavated banks near Rock Creek. Around the time of the 1904 World's Fair, in St. Louis, paleontologist C.W. Beehler opened his own little museum, near the bone bed. More excavations, sponsored by the Works Progress Administration, uncovered fossils and it is figured that many tusks, skulls and bones left the area with relic hunters.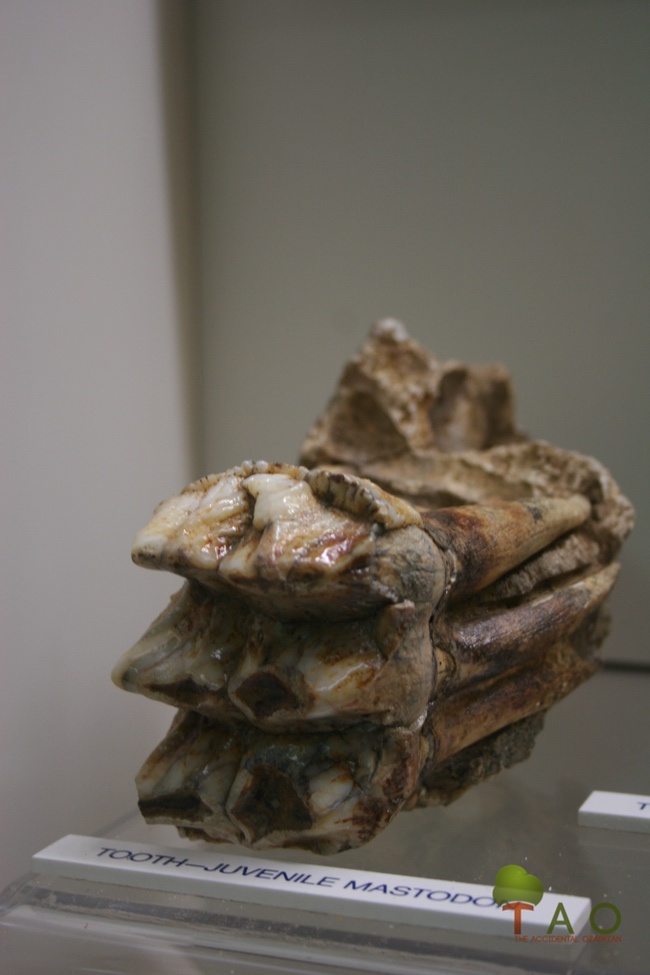 By the 1970s, interest in digging came in the form of the government wanting to construct I-55. Four housewives from Imperial banded together and formed the Mastodon Park Committee and saved the site with the help of local children and legislators. The Missouri Department of Natural Resources purchased 418 acres, including the bone bed, in 1978. The DNR sponsored three excavations over the next five years.
Giant ground sloths, black bears, stag moose, armadillos, bison and peccary once roamed here. So did man. This is the first place that archaeologists discovered a stone weapon, a spear point from the Clovis culture, mixed in with the bones of American mastodons. That means it links prehistoric man with hunting here.
The museum details the history of prehistoric man, animals and progress. The museum's gift section offers several prehistoric-themed items—ranging from stuffed mastodons and coloring books for kids to jewelry and books on archaeology, birds and hiking for adults.  There will be an open house on the evening of Saturday, May 5. At that time, museum staff will discuss progress during the last year and show the movie A Night at the Museum.
After a visit indoors, take the trail down to the bone beds and look up at the walls of rock. An interpretive kiosk tells the story of the excavations, augmented by photographs of archeologists and crews with the bones. It will all make more sense if you tie in a hike with this visit.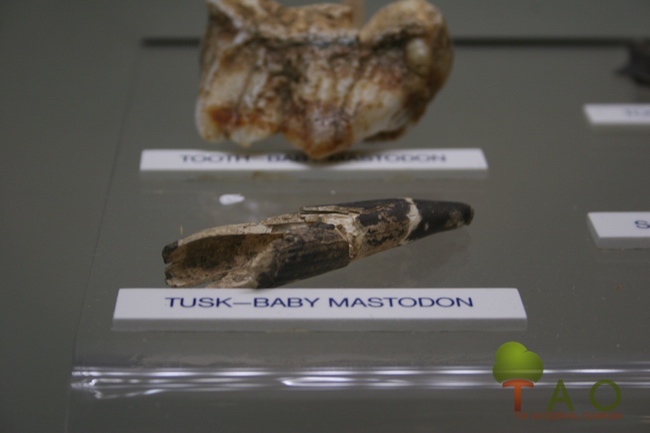 Mastadon State Historic Site is located at 1050 Charles J. Becker Drive in Imperial.
Call 636-464-2976. 
Fees — Adult/teen 13 and up, $4; 12 and under, free
Group rates: Adult/teen 13 and up, $3.50, 12 and under, free
Outside the Museum
Take the Tom Stockwall Wildflower Hike, one of three trails on the 431-acre site, down to the Kimmswick Bone Bed—one of the oldest archaeological sites in Missouri. You can see where drilling and digging commenced years ago. At the bed, a kiosk tells the story of prior digs. Nearby, the Interstate roars with traffic. When you return, an uphill climb, you may want to sit for a while and enjoy the Callison Memorial Bird Sanctuary. This trail only measures .4 miles, but is packed with scenery and history.
The Limestone Hill Trail runs 1.75 miles that takes you along the base of a limestone bluff, upward through the forest. Scenic rewards of Seckman Valley await, as do mushrooms in appropriate seasons.
The Spring Branch Trail is suitable for wheelchairs and strollers. A packed gravel surface of .8 mile, the trail follows a stream where the Bollefer springhouse still stands, circa 1837. Rock Creek offers a cool respite for hot, tired feet. A picnic area lies at the trailhead.
A special-use area is available for groups at a small charge. It contains vault toilets, water, picnic tables and fire rings. Contact the site administrator for permission and details.
Visit Mastodon State Historic Site on the Web or at its Facebook page. From Prehistoric to Facebook – now, that's a whole 'nother story.
The historic site park is open 8 a.m. to one-half hour after sunset, daily, year-round.
MUSEUM HOURS 2018
March 16 through Nov. 14 9 a.m. – 4:30 p.m. Monday-Saturday 12 p.m. – 4:30 p.m. Sunday (closed Easter Day)
Nov. 15 through March 15 11 a.m. – 4 p.m. Monday Closed Tuesday-Thursday 11 a.m. – 4 p.m. Friday and Saturday 12 p.m. – 4 p.m. Sunday
Closed New Year's, Thanksgiving and Christmas days
Note: This series of museum reviews originally was published in Show Me Missouri, the travel magazine of Missouri, in Spring 2012. It has been reviewed and updated.