This is a column that I wrote in 2003 for the "St. James Leader Journal" and "Rolla Daily News." It features Dr. Richard Bullock's memoirs, from back in the day when he was entertaining the idea of writing a book or two.
From farm boy in the Ozarks to endowed professor and distinguished member of the Society for Mining, Dr. Richard Bullock's journey has covered thousands of miles and taken him to hundreds of mines. 
Bullock, who is preparing to retire after the winter semester at UMR, had plenty to say about his career and his life as a mining engineer. What he hasn't said, he's written – in the form of an autobiography – about his extraordinary life. 
Although mainly documented for his own family's benefit, he entertains the idea of having the book published someday. His descriptions of Houston and UMR will certainly augment other historical depictions of these places.
Bullock's career greatly affected his personal life, and when asked to come back to the Ozarks a few years ago to be the Robert H. Quenon Chair of Mining Engineering at UMR, he agreed, with hopes to inspire and mentor future mining engineers.
The Early Years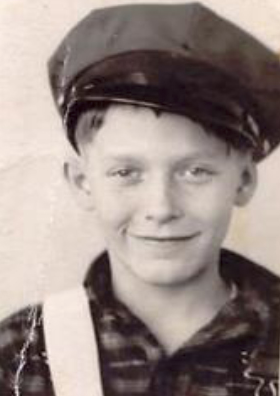 As a boy, growing up in the throes of the Depression in Houston, Mo., Bullock worked beside his mother, father, sister and brother to pick rocks, tend the livestock, and carry water (about a 300-yard uphill climb) on a 265-acre, mostly scrub-timber farm. He laughed and said, "I learned about rocks the hard way."
This lifestyle, especially with no electricity, came as a shock to the eight-year-old Bullock who had once enjoyed a comfortable suburban existence in Kansas City. 
In 1938 he and his family towed all their belongings on a trailer behind a 1929 Willis-Knight, just the beginning of their adventure in the Ozarks. Bullock's father suffered from arthritis and doctors suggested a move to either Arizona or the Ozarks. Bullock wrote, "What the two places have in common from a health point of view is beyond comprehension." 
Bullock's book is filled with the antics and adventures of a boy and his family as they struggle and lose the battle with nature on their farm, eventually selling the land and moving into Houston. Miraculously, Bullock's father's health improved. His parents opened the first skating rink, atop a general store, that attracted soldiers from the newly established Fort Wood.
Bullock found time to escape and dream about far-away places in the school library, where he said he read books about foreign countries. He said," I'd never been in a mine; I'd never seen a mine, but what I read about them was very interesting." He added, "My parents encouraged me to read and to do what I wanted to do." 
During his junior year, Bullock also realized his academic load lacked substance, particularly advanced science and mathematics. He wrote, "No graduate from Houston High school had ever graduated from Rolla [Missouri School of Mines]; it was known to be, technically, a very tough school that required a good math and science high school background." 
He and another student talked to the superintendent of their high school, the only qualified math teacher for the subjects Bullock needed, and the superintendent told the boys that he did not have the time to teach them, but if they taught themselves, he would test them on Fridays. Bullock reflected, "When I took college trigonometry, I realized what a lousy high school teacher that I had been taught by [himself]."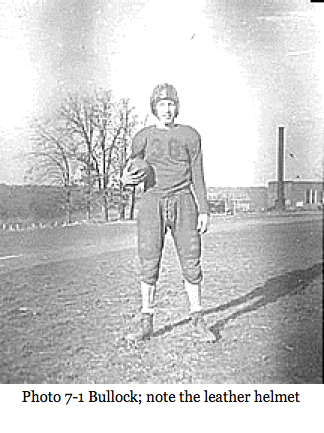 Because of his poor background in math and science, combined with extreme financial hardship, Bullock struggled through his college years – working various jobs at his fraternity, Sigma Nu, and at the mining department. He visited home about once a month – often hitching a ride on Highway 63. Every two weeks, he'd send his laundry home on the bus to Houston for about 50 cents, and his mother would pick it up, launder it and send it back to him.
Bullock's recollections of the Missouri School of Mines are filled with colorful stories. He happened to arrive on campus at the same time as an influx of WWII registered. He recalled, "They wanted to catch up on everything that they could, as fast as they could."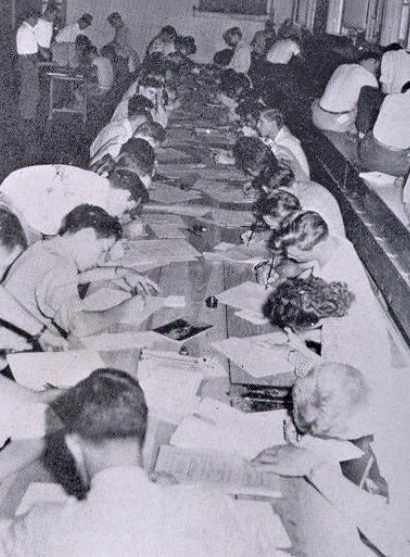 In his memoirs, Bullock writes, "The total student population was made up of approximately 1600 veterans matriculated with about 700 non-veterans." Bullock says the Rolla campus was not prepared for the population explosion. Two years before this, in 1945, the campus only had 308 students.
He said, "NOBODY, not the school administration, not the local police, not the City fathers of Rolla, had any inclination of stopping these men from exercising their excesses." 
As he progressed through the curriculum, Bullock's grades improved. An enthusiastic athlete, he participated in intramurals and served as president of the American Institute of Mining and Metallurgical Engineers. He spent a summer interning in a copper mine in northern Washington and another summer interning in a mine in the Stanley Basin of Idaho. 
The young man who wanted to see the world already had started to see places.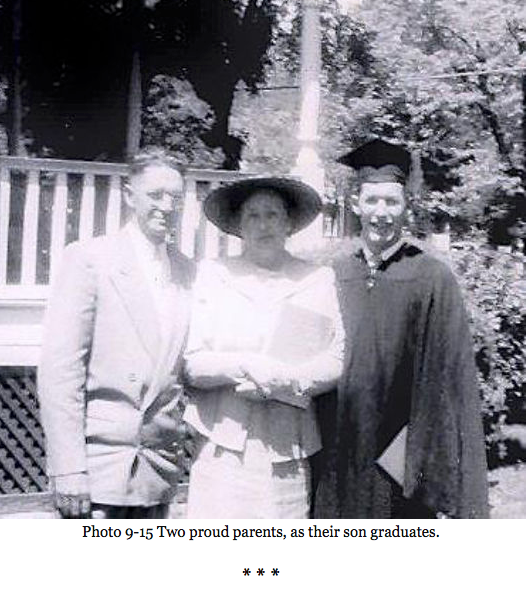 Upon graduation, he was offered 10 jobs, and recalls, "I didn't take the job that offered the most money; but, rather the job that put me where I wanted to be and offered the most challenge … New Jersey Zinc … Gilman, Colorado.
Next week, Dr. Bullock regales us with travel adventures, and trials, too.  
Buy the book!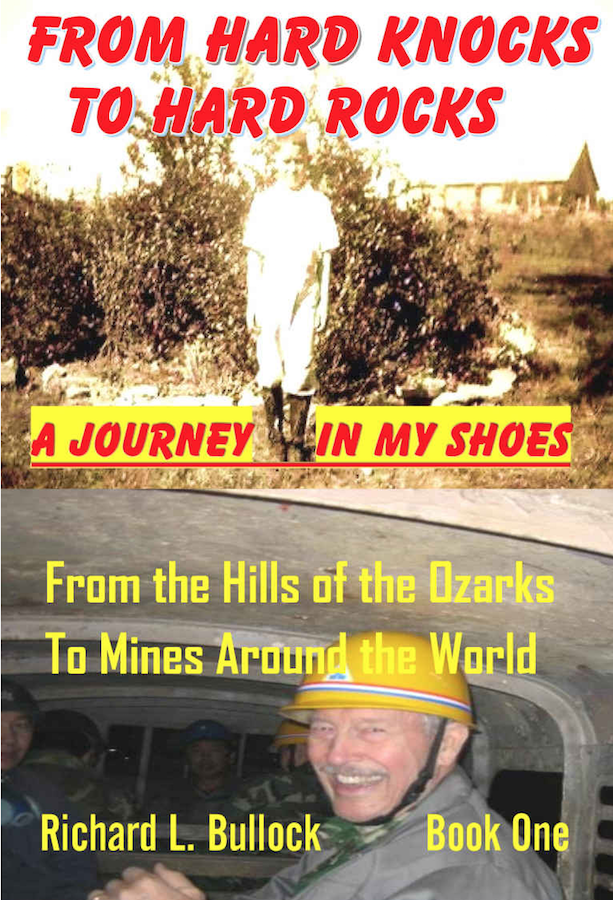 Dr. Bullock has written a 2-part book titled "From Hard Knocks to Hard Rocks: A Journey in My Shoes." Available on Amazon and Barnes & Noble.