Share the post "Mining Professor Pens Memoirs: 'From Hard Knocks to Hard Rocks: A Journey in My Shoes'"
Richard L. Bullock, D. Eng, will release two online books; the first this month the second in December, in a series titled "From Hard Knocks to Hard Rocks: A Journey in My Shoes," detailing his journey from a rural Ozarks boy to world-renowned mining engineer. The books will be published by BookBaby and distributed worldwide through Amazon, Kindle, eBooks from late October until January 9, 2019 and Barnes & Noble and others after that date.
Bullock, a mining engineer who has been active in the mining industry for 47 years, started his vocation at the Missouri School of Mines (now named the Missouri University of Science & Technology), graduating in 1951. He credits his success to his impoverished life on an Ozarks hill farm near Houston, Missouri – digging ditches and mixing concrete while working alongside father. His work ethic allowed him to achieve success as a miner, mine foreman, mine/plant superintendent, director of mining research, manager of mine evaluation, mine project executive and vice president of engineering and research.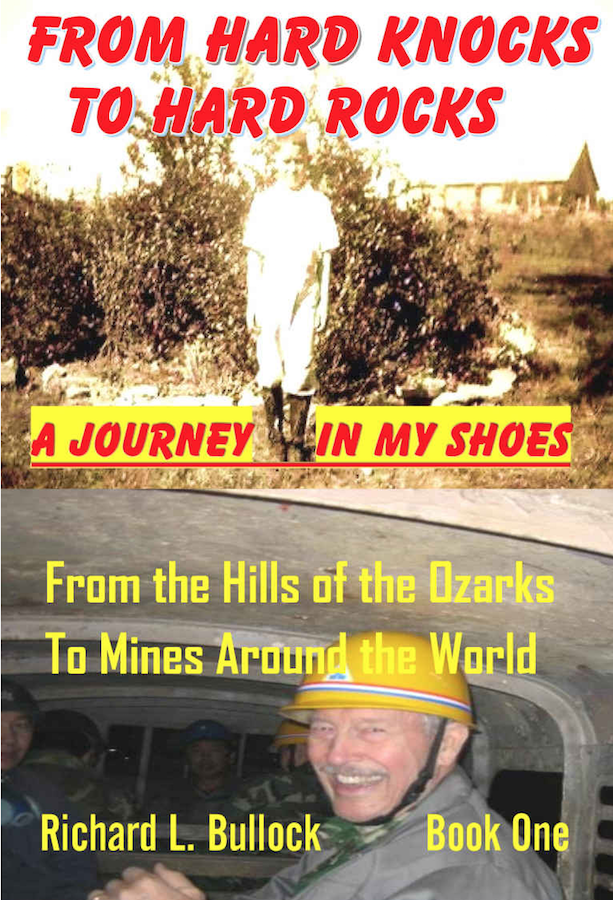 Bullock's work took him many places in the world, in the process of performing some type of mining engineering professional service on more than 250 mineral properties on 20 different mineral commodities. He has travelled to at least 30 countries. Bullock also has written and published professional papers extensively, and worked as an author, editor or coeditor of four mining related books. He is a Registered Professional Engineer in Missouri, Nevada, New York and Tennessee. He is an internationally Certified Qualified Professional in Mining and Ore Reserves evaluations. Most recently, he finished his career as a professor at MS&T for almost 20 years, which included classroom and online teaching.
 'From Hard Knocks to Hard Rocks: A Journey in My Shoes'
The first book describes Bullock's journey from country boy to worldwide traveler, and includes Colorado avalanches, a Death Valley hike. He also describes his time in the Andes Mountains of Peru, as well as the excitement of being the first engineer to evaluate a world class bonanza gold mine in the Chilean Andes, at nearly 16,000 feet.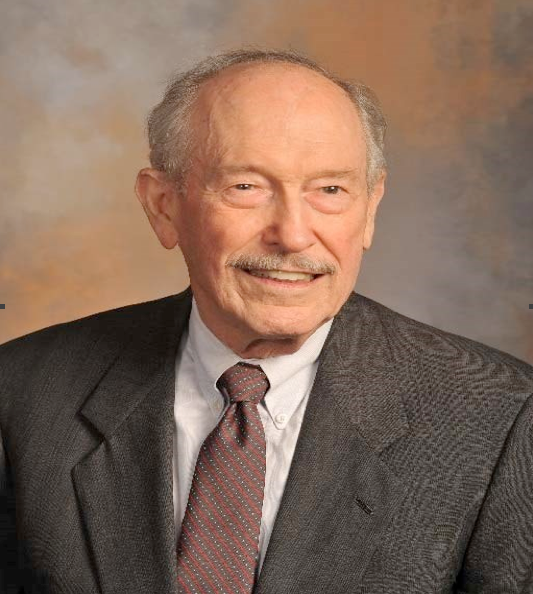 "As a mining engineer, over a period of about 10-years, I was involved in developing many very successful mining developments, which helped to change our industry for the better and led to the mechanization that had to take place before the current trend of automation could commence," said Bullock. "Over another 10-year period, I worked up through the ranks of mining operations from shift foreman to division superintendent; and finally, into the corporate office as director of research and development for St. Joe Minerals Corporation."
Bullock was instrumental in the creation of the "new" Viburnum, Missouri; to this day, he is proud of the Viburnum experience, where he recalls, "we built an entire town and mining-milling complex from scratch in the wilderness of the Ozarks and the Clark National Forest, at a time just before the eco-activists were stopping all mining's progress. Yet the area has not been harmed one bit in the last 40 plus years."
The second book will focus on more world travels.
Overall, Bullock hopes that his memoirs will serve to do the following:
Educate readers on the culture of the Missouri Ozarks during the 1930s and 1940s.
Educate readers on the culture of the Missouri School of Mines as well as many other university campuses, which after World War II, when thousands of battle-hardened veterans joined naïve high school students on campuses, learned to adjust and adapt despite the lack of resources available to the universities.
Teach readers about the mining industry – of which most of our country's citizens are unaware.
Encourage some readers to pursue careers in mining that could take them to different places on the planet – even mining in space.
Order "From Hard Knocks to Hard Rocks: A Journey in My Shoes" on Amazon.