What I love about Missouri is that you never know what you're going to find when you set out to explore. Recently, I tagged along with my husband on a field trip to look at old bridges and petroglyphs.
Little did I suspect that on the way to see one of the bridges, we'd stop for a break at a site that holds two-thirds of the state's known petrogylphs.
My husband is interested in finding old bridges to use for research purposes. Many bridges in Missouri were built at about the same time as some of our national historic bridges, and some of them also have features that make them useful, such as rivets and old steel that are not being used anymore. These features make the bridges that are condemned prime candidates for homeland defense research.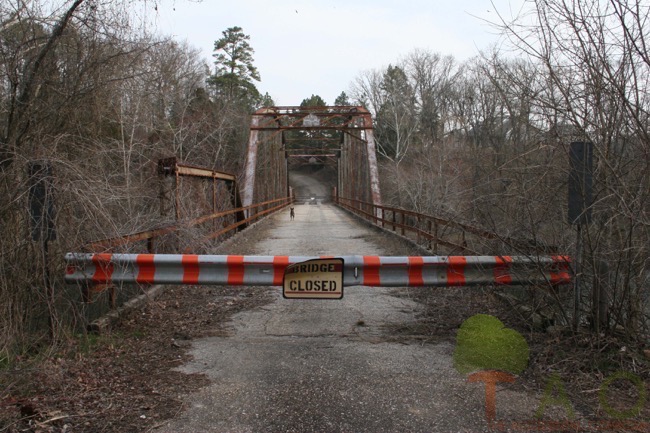 One of the easiest bridges to view is found near Licking, in Texas County. This bridge was constructed in 1926 and was closed in 2002. It crosses the Big Piney near the Mason Bridge Access, seven miles west of Licking on Highway 32.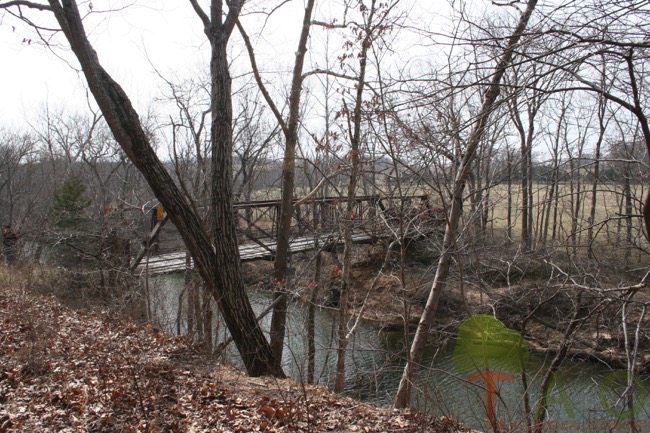 The second bridge we visited stretched across the Dry Fork Creek in Dent County. We took a short hike to get to it. It was built in 1915 and closed in 1994. This bridge is a short steel truss "pony" span bridge.
All the bridges are off-limits, but this one appeared to be particularly dangerous, with gaps in the deck and rotten timbers.
On our way to the last bridge near Potosi, we stopped at the site of petroglyphs at Washington State Park. According to historians, Native Americans once used the site for ceremonial grounds. The carvings lie next to a covered walkway, with interpretive signs alongside each set.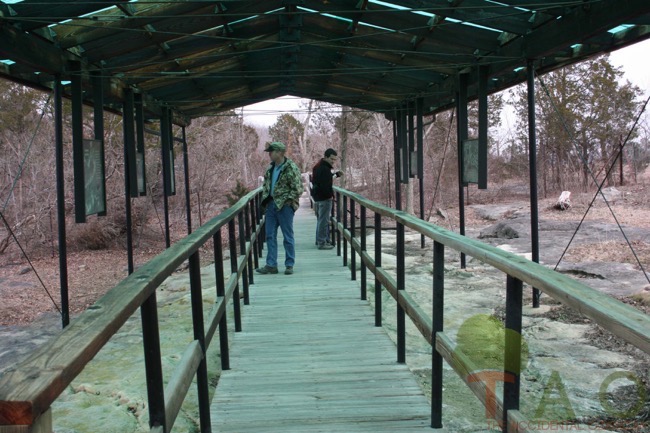 I definitely want to revisit this park, because not only did the Native Americans leave stonework there, but also, an all-black company of the Civilian Conservation Corps (CCC) built several stone structures there between 1934-1939.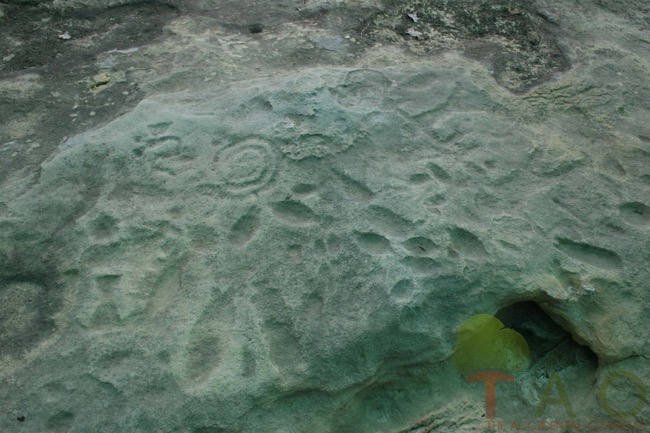 The park offers many opportunities to enjoy the outdoors, such as hiking, fishing, canoe rental and a picnic pavilion. Stone slabs, laid by the CCC workers, create the 1,000 Steps Trail that culminates in a breathtaking view of the Big River Valley.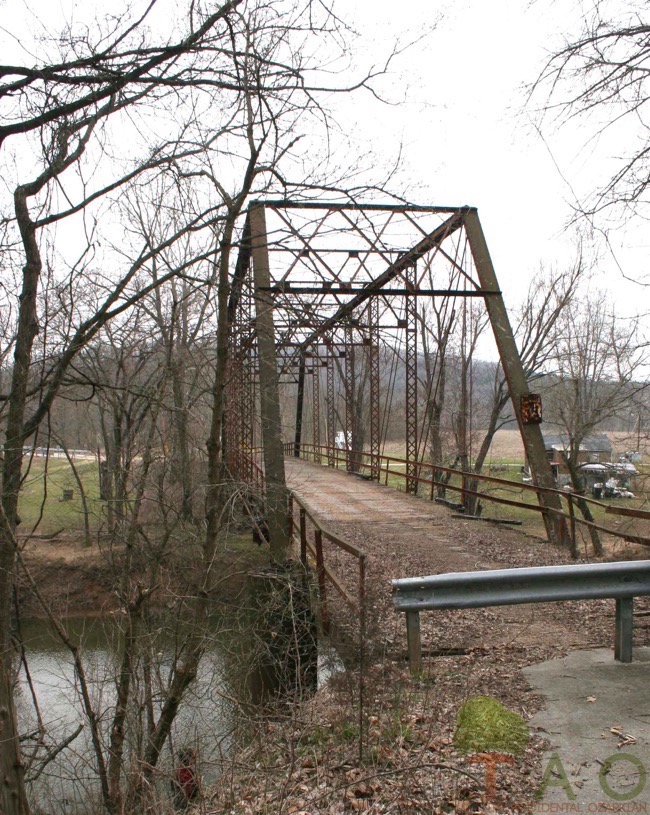 The final bridge, a pin-connected through truss bridge, stands astride the Big River on the north side of the park off Route 104. It was built in 1917 and closed in 1998.
Each bridge was different from the other in its construction, but I'm sure they all have one thing in common – they created sentimental memories that have been shared by several generations.
These bridges may serve a noble purpose in their destruction, just as they served Missouri's transportation needs for such a long time.
A drive to one of Missouri's many scenic bridges holds other attractions such as antiques stores, historic sites, state parks and gorgeous scenery along the way. Maybe you should treat yourself to a day out, a Sunday afternoon drive, and visit relics of years gone by.
First published April 3, 2005.
Check out Washington State Park.