I love to take Sunday drives – especially if they involve stopping at mills. What better way to spend some free time than to go off-season milling around Missouri? We just returned from visiting Hodgson and Rockbridge Mills, and from having a delectable lunch at the Rockbridge Trout Ranch restaurant.
Off-Season Milling Around Missouri
I wrote about a similar visit to both mills, since they are about 17 miles apart from each other, a couple of years ago. The beautiful thing about the off-season is that you practically get the places to yourselves. This time of year also lends itself to beautiful photography, with a certain crispness about the look and feel.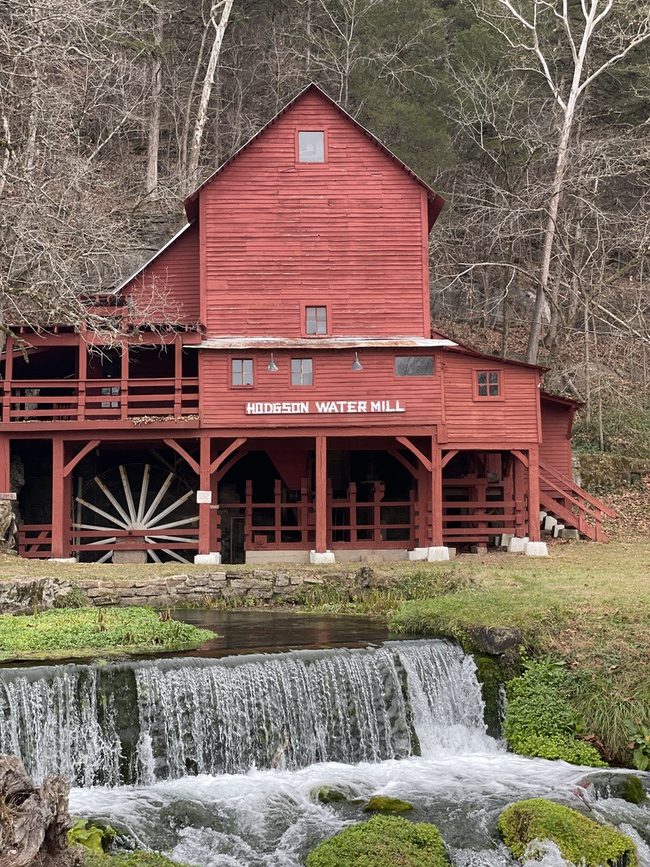 Hodgson Mill
In April 2017, a flood associated with Bryant Creek saturated the area around the mill. It looked like a war zone down there. I'm happy to see that picnic areas have been restored and the place is cleaned up – except for a pair of men's underwear behind the mill on the way to the cave (which is gated and locked). It's purportedly the "most photographed mill" in Missouri, vying with Alley Spring for that title, I'm sure. Check it out here.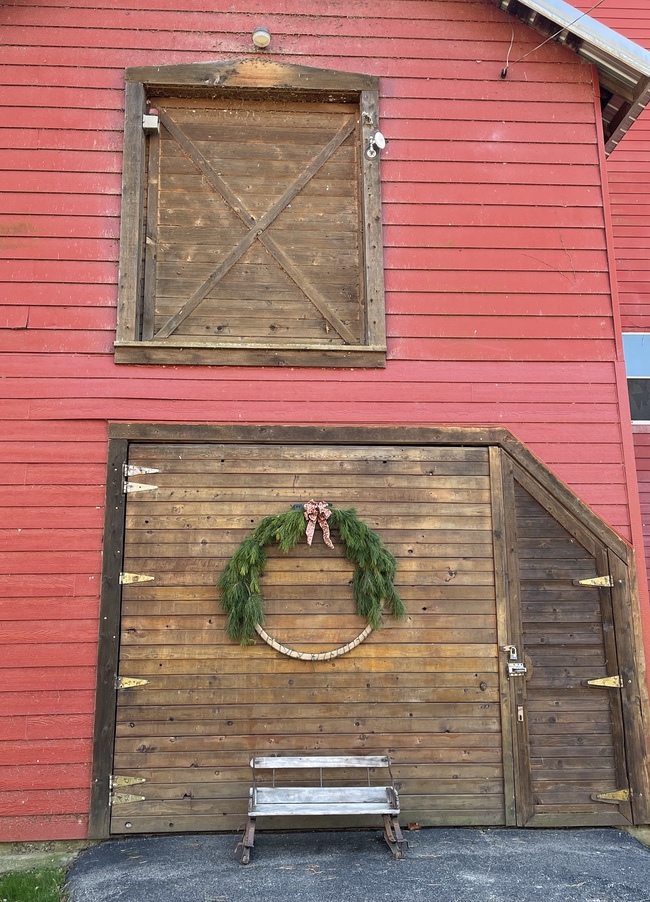 Rockbridge Mill
There's so much you can still do at Rockbridge, aka Rockbridge Trout and Game Ranch. First of all, you can catch and keep trout, whereas in Missouri's trout parks, you can't until March 1. Also, you can ask the kitchen here to prepare the trout to your liking.
This mill also suffered significant damage a few years ago during the flooding in the area, but it has been restored and in the spring, its bar on the mill pond will reopen. In the meantime, you may enjoy a slow and leisurely lunch (hate to write this, but the service was super slow and we were the only ones in the restaurant) while overlooking the creek. Our party enjoyed blackened trout, trout almondine and Monterey trout, along with fried trout bits (appetizer). There's also a full bar, so a glass of chardonnay with a fish entrée is just the ticket.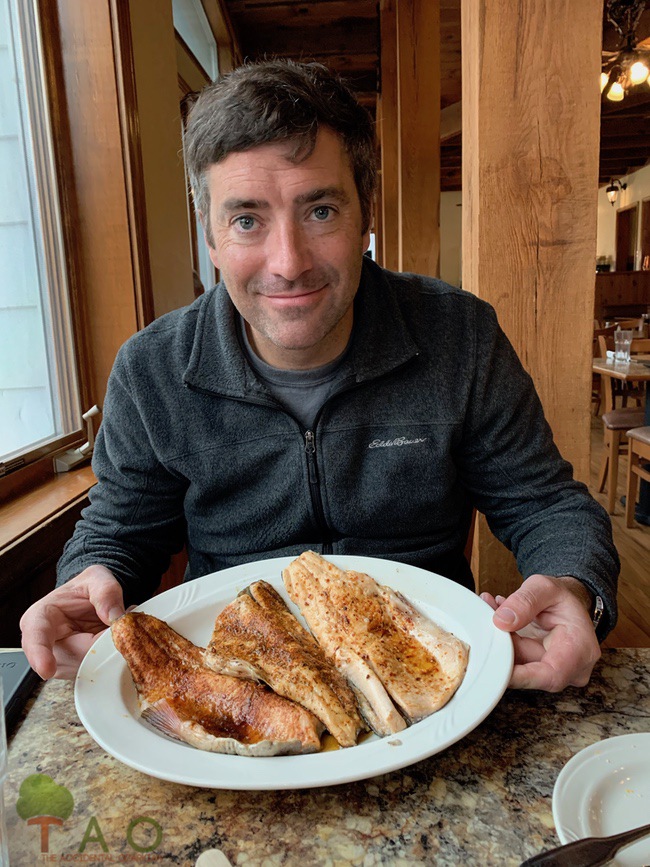 I have always admired the interior of the restaurant, with its wood and carvings. It feels like a lodge. Huge windows offer "living pictures" (as I believe Laura Ingalls Wilder used to say) of the world outdoors. History records that the restaurant is located in what used to be the general store. The store burned in 1986, but the family rebuilt and expanded the dining area and kept the original look. The former post office window is still there, too, along with two gift shops.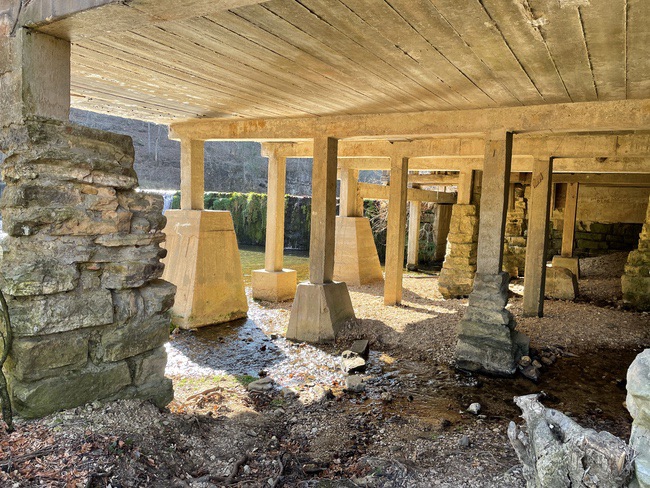 Rockbridge gifts – from apparel to koozies – are the perfect gift for anglers or people who love the outdoors. I bought a Christmas present for my son and my granddaughter chose a couple of "stuffies" for herself and her little brother.
Both mills are located in Ozark County. Hodgson is off Route 181 and Rockbridge's address is 4297 County Road 142.