My friend loves to snoop around in old graveyards and consequently, she wrote the book on cemeteries in Maries County. She told me that her husband said, "You know, they're burying people behind you."
It was a circuitous path she had taken, trying to keep track of the tombstones in the county. In fact, she also told me that she and her daughter suspected there would only be a dozen cemeteries and there were 22. Then, after the book came out, the phone started ringing. 
Margot Ford McMillen wrote the book on place names in Missouri, "A to Z Missouri: The Dictionary of Missouri Place Names," and she cannot use the excuse that folks are building towns after she passes through the area. But, it would be quite a task to find and explain all of the weird named places in this state.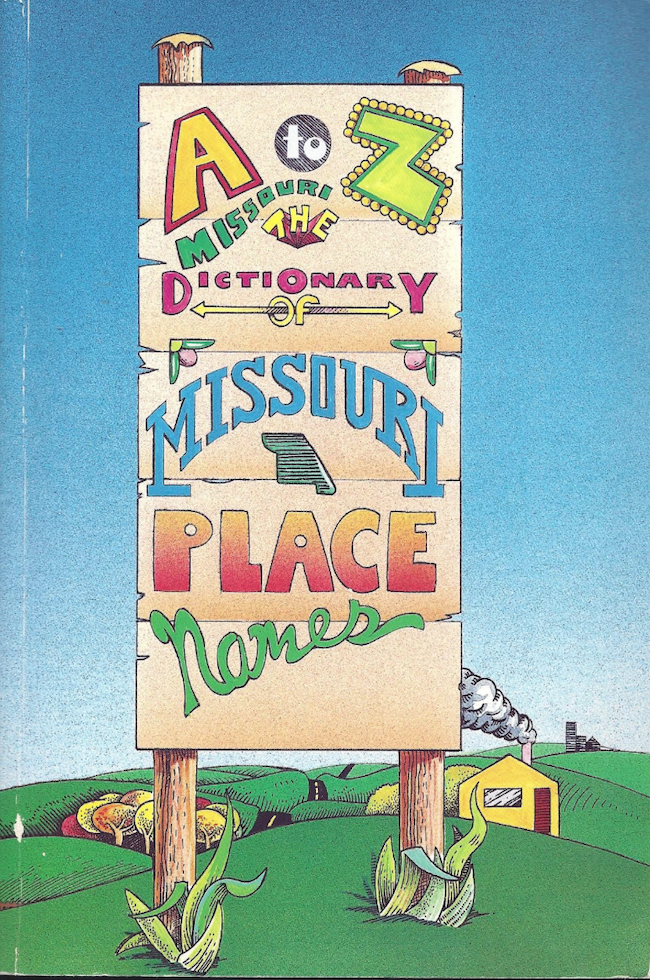 I purchased the book a few years ago, and decided to use it to reference the towns I drove through on my way to Stockton Lake from Phelps County, where I live. I found a few of the places along or near Highway 32.
The land between Lebanon (named for a town in Lebanon, Tenn.) to Stockton changes from Ozarkian hilly to flat farmland, and at some points, the most interesting thing to do is to speculate on how the towns got their names.
The book helped somewhat.
Missouri Place Names On and Near Hwy. 32
For example, Bear Creek was named for the black bear. Twenty-one other counties have creeks named Bear.
Needmore was a result of the general store needing more goods. Four places in Missouri in the late 1800s were named Needmore, but this town eventually needed the name more than the others.
Humansville was named for its founder, James. A. Human.
This made me wonder if Windyville was named for someone named Windy, or just for someone who was windy – an Ozarkian expression for talkative. The book doesn't list its origin, either. 
Windyville was purportedly the home of a former cannon factory, 2 gristmills, a tomato cannery and several thriving businesses. 
Stockton has a colorful history for its name. First, it was called Lancaster, and then it was changed to Fremont, in honor of John C. Fremont, the Pathfinder. 
Fremont's action of proclaiming Missouri Confederate slaves free in 1861 made him unpopular with the locals and with President Lincoln, so the locals petitioned the legislature to rename the town Stockton, after Commodore Richard Stockton, a man who had tried to disgrace Fremont earlier in their military careers in California. 
Other Highway 32 Places
Here are some of the places that McMillen did not list on or near Highway 32. I called my source, an outdoor writer named Monte Burch who lives in Humansville, and after he came in from test-driving ATVs, he called me and told me about a few other places.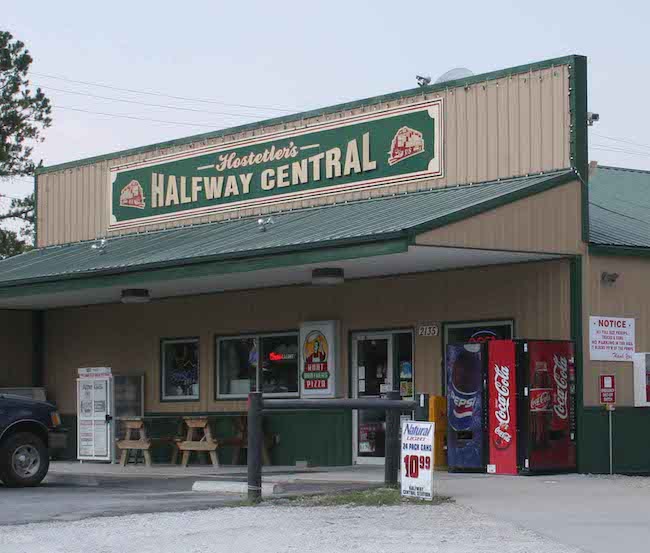 Half Way, according to Monte, is halfway between Boliver and Buffalo.
Long Lane was named after a farm along the road.
Monte did not know how Fair Play got its name.
He did tell me that Tightwad is nearby and got its name from some folks with a sense of humor. In fact, there is a bank in Tightwad, and tourists come from around the world to change money at this bank (and to photograph themselves in the process).
I'm still looking for the reason for Fair Play's name. A pal of mine who lives near Stockton and who is retired law enforcement says it's not fair that it's named that, because Fair Play is home to a speed-trap.
There must be more to it than that, and I'll report back with my findings. Until then, keep your eyes open and your imagination's wheels in motion while traveling Missouri's highways and byways.