Whenever we plan on heading out to explore the Ozarks, I check to see if there might an old water mill standing somewhere near where we're planning to go. We decided to explore the Hercules Glades Wilderness a while ago, and also, to find Hammond Mill because it's just down the road.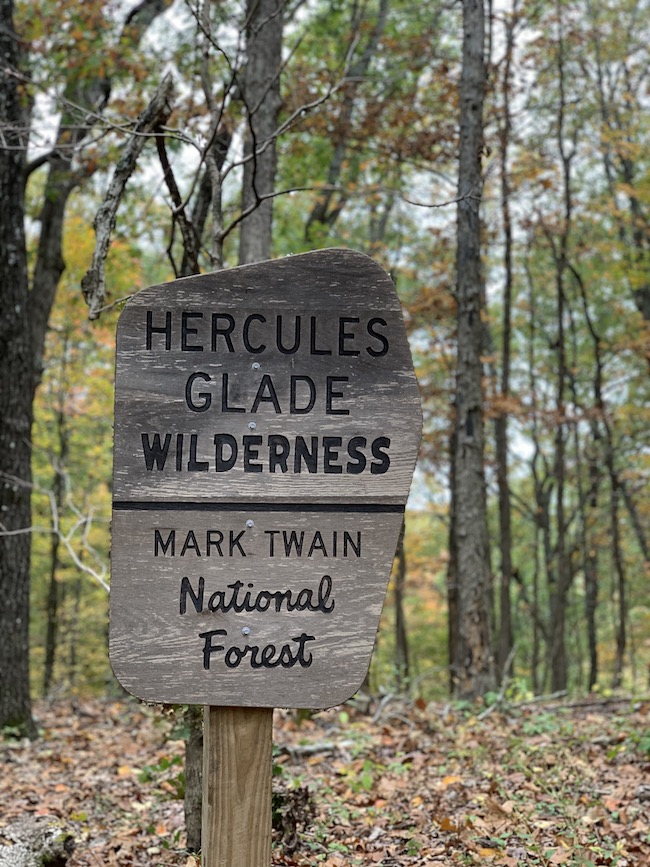 Hercules Glades Wilderness
Part of the Mark Twain National Forest, Hercules Glades Wilderness contains 12,413 acres of rugged land in Taney County of southwest Missouri. While visiting the Wilderness, we drove on a couple of roads that border its southern edge – Blair Ridge and Cane Creek, each having several trailheads for hiking or horseback riding – that provided spectacular views, along with cloistered forest lanes. If you want to see a wide variety of trees and other native plants, this area has it. Here's a great resource and map of Hercules Glades Wilderness to download.
As we continued south out of the Wilderness, after making a turn eastward we started driving the Glade Top Trail National Scenic Byway. Another set of roadside panoramic views presented themselves to us, as we drove along ridgetops and through the glades that surrounded them.
When we popped off the Byway in the tiny village of Longrun, we took a 100-yard jog to the east to join Missouri Hwy 95 northbound, followed by going another four miles north on 95 before we turned east on County Road D. We followed D generally southeast and turned left on south County Road 855 to where it joined County Road 848 and then a quarter mile to Hammond.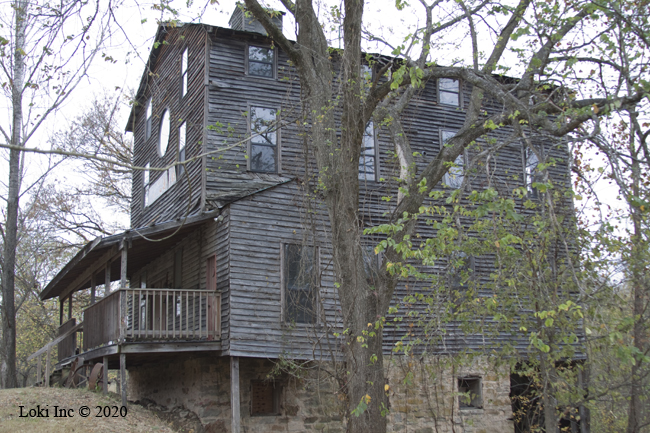 Hammond Mill
At the time we visited the mill (Oct. 2020), it stood forlorn and for sale. I called the real estate agency listed on the sign and an agent gave us permission to photograph the mill and be on the property.
The mill sits right off the country gravel road, formerly (according to Phyllis Rossiter, in "The Mills of Ozark County") "the old, Jacksonport Salt Road, a main route betwee [sic] Springfield, Mo. and Jacksonport, Ark. during the Civil War."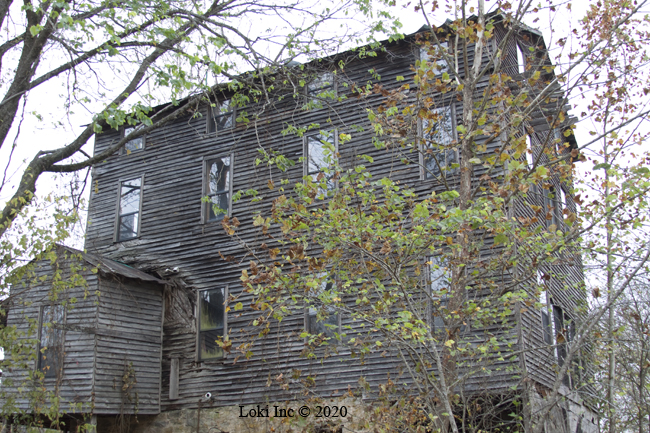 In another good resource, "Water Mills of the Missouri Ozarks," by George G. Suggs, Jr., the author writes that Hammond Mill stood near a site specifically chosen for a village by S.J. Williams, John Squires and Jon W. Grudier. The nearby Little North Fork of the White River – when dammed – provided power for the water mill.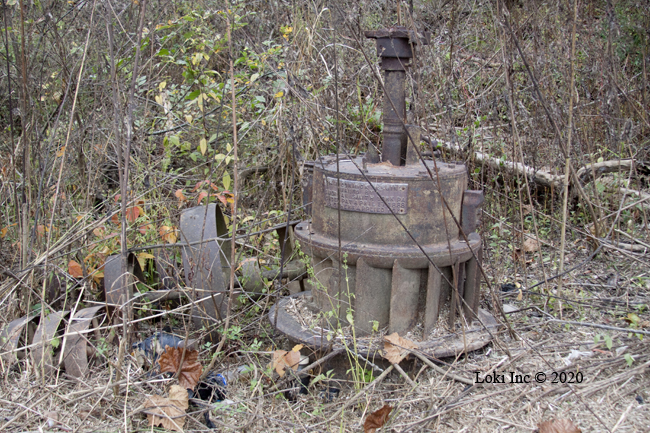 Grudier built the present three-story mill in 1907. It churned out flour, meal and food for livestock and took in wheat and corn from the surrounding area. It sold its flour under the brand Ozarks Queen Flour. Suggs write that at times the mill ran 24-hour shifts, especially during the harvest season. Underwater turbines powered rollers and millstones. According to Suggs, by 1908 the town of Hammond had grown up around the mill and included a whiskey distillery, post office, drugstore, two general stores and a bank. Supposedly, the mill operated until 1940.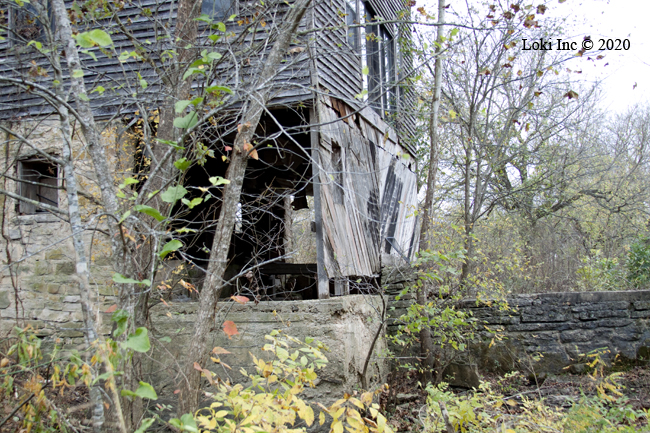 When Suggs visited the mill back in the late 1980s, he noted the destruction of the underside of the mill from wind and water damage. Floods had shifted the stream bed away from the mill, too. It's like nature and mankind moved away from this place.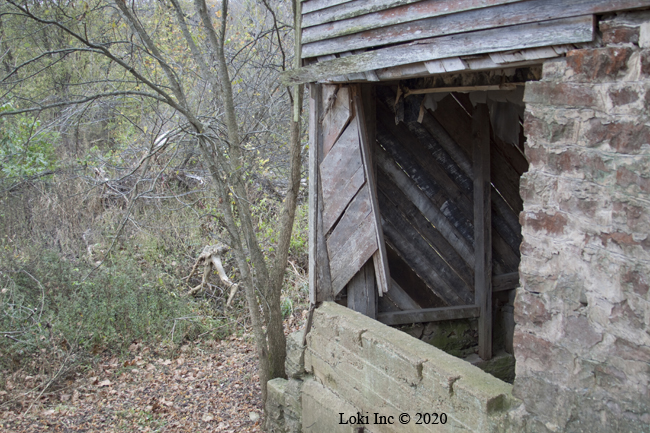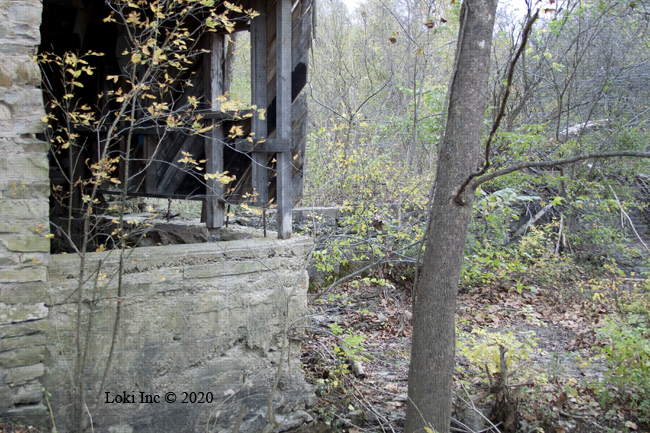 At this writing, the mill still stands forlorn and for sale. I know of a local real estate broker who has shown it to a few interested souls – but, it's out there. The mill is being sold along with five acres of land.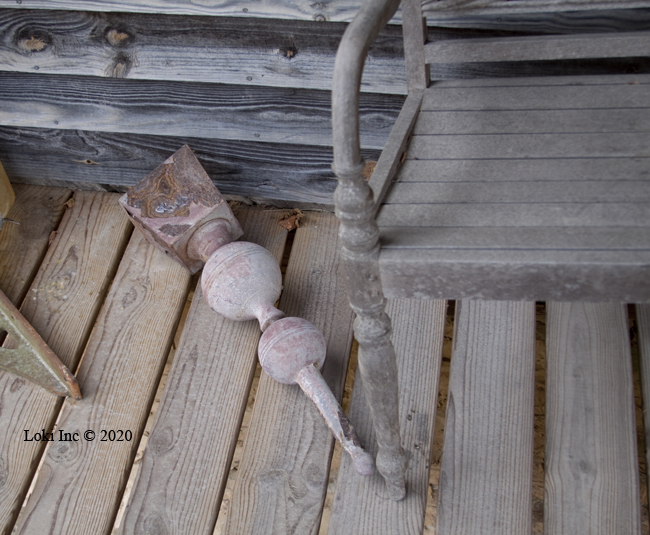 Because of some modern day renovations to convert the mill into a lodge for hunters, there are some comforts, such as three full baths. We peeked in the windows, and it appears that completing this project will require vision and a fat bank account.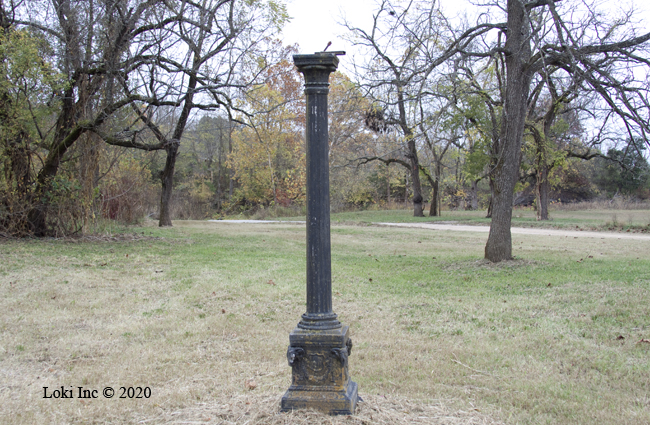 I found an interesting YouTube video, thanks to KY3 News out of Springfield (March 2016), featuring the grandson of Grudier. He said Hammond once prospered and people came from long distances, northern Arkansas and even Ava. He also claimed there was a "government still" (possibly the aforementioned whiskey distillery?) down the road from the mill.
I would love to see someone with passion buy it and turn it into a family legacy project. Hammond Mill sits nestled into the holler, off a country gravel road with access to the river nearby. And besides that, someone said, it looks like it's smiling.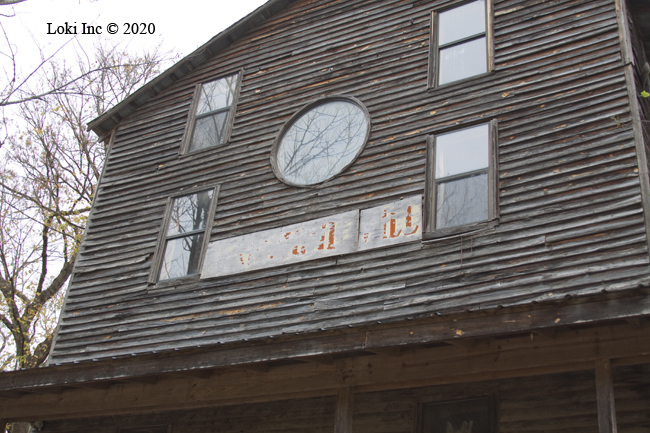 Rossiter also wrote something about the old water mills that I believe embodies why so many people love to visit these pieces of our Ozarks past: "We come away convinced that the Ozarks water mill is historical – and living proof that man's industry needn't destroy, but can become one with his environment. And as long as these old mills still stand, we'll go on straddling that barrier that is so much the essence of the Ozarks."