Living in Missouri can spoil you. Especially when it comes to springs. My family and I went to see Mammoth Spring, the biggest spring in Arkansas, a few weeks ago. As my husband's granny would say, "Whoop-dee-doo." Is that the best they can do down there?
Yeah, sure, the spring produces more than 9 million gallons of water per hour. You wouldn't know it from looking it at; in fact, when I stood in front of it, I asked, "So, where's this spring supposed to be?"
My husband pointed at some bubbles in a pool that reminded me of a green pond somewhere on a farm and said, "Right there."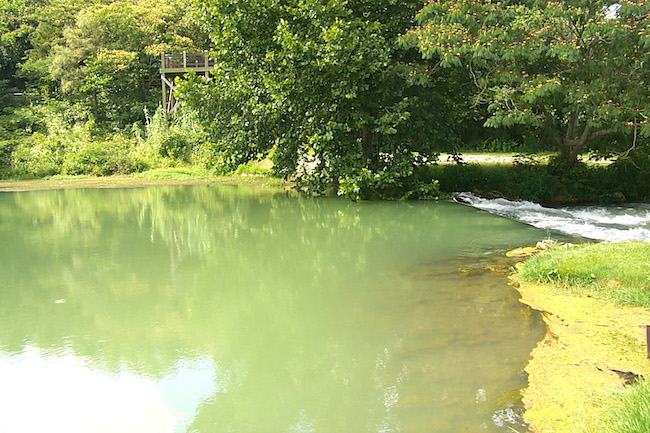 "Oh, OK, " I muttered, and then searched for a camera angle that would capture the big green pool with its bubbles. Actually, I've seen similar effects in motel hot tubs—too much green with some sporadic bubbles.
If you read about the Grand Gulf of the Ozarks, you'll know where a lot of the water in Mammoth Spring comes from. It comes from southern Missouri.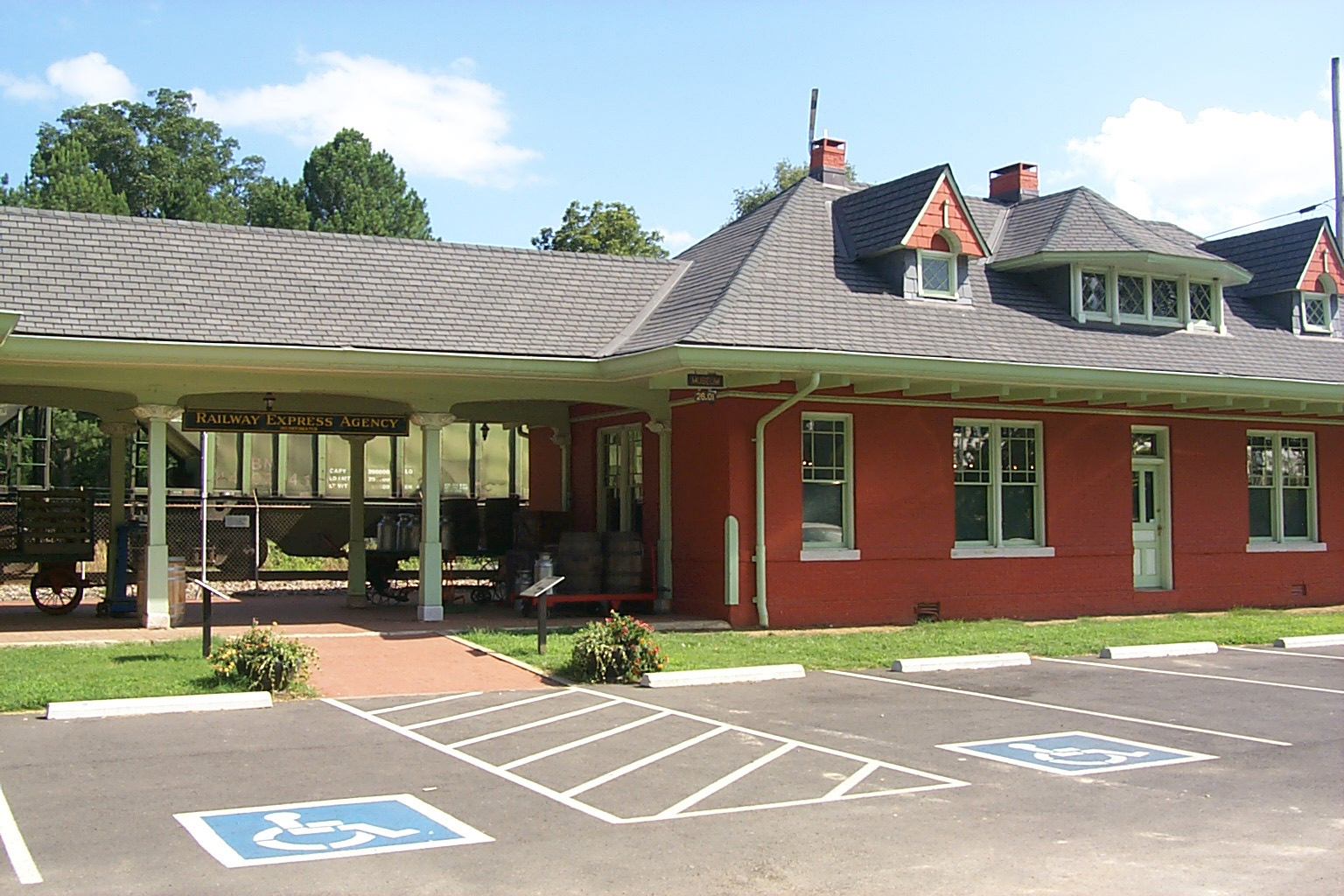 According to the brochure, the spring cannot really be seen, since it's located about 80 feet below pond level. Unfortunately, the folks in Arkansas not only put a busy highway next to the spring, but they also laid several parking lots nearby. With few trees around it and that pea-soup green color, this spring left a lot to the imagination.
All was not lost, however.  The Mammoth Spring Tourist Information Center offered a respite from the heat, and it was filled with displays and information about the area. A walking trail wound around Spring Lake.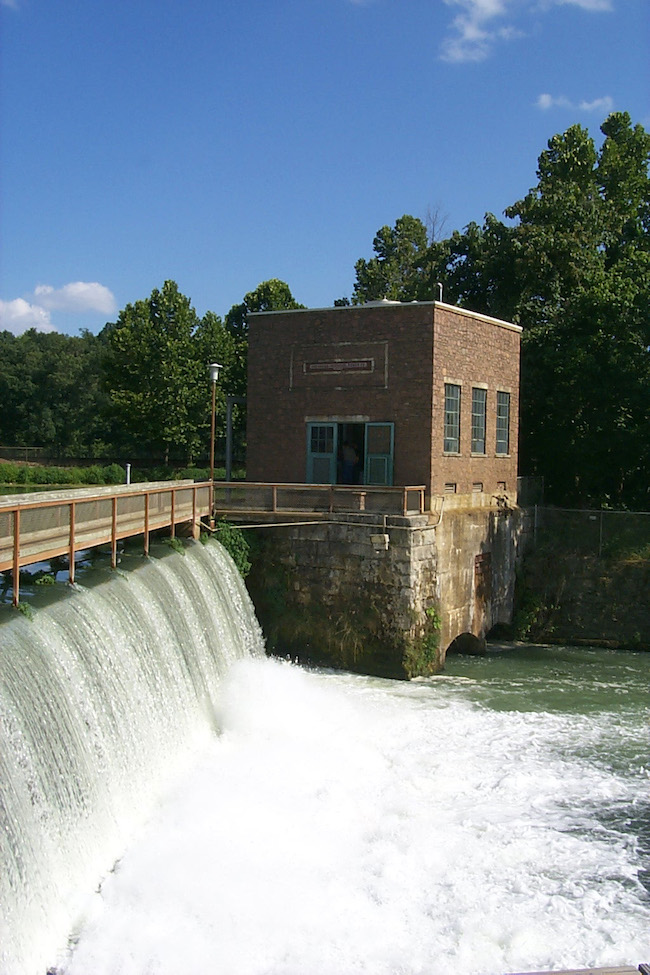 Remnants of a mill and an intact hydroelectric plant provided interesting stops along the trail. It was fun to stand near the edge of the dam, to put your face over the railing and to feel the air move upward. It was also fun to imagine where your shoe would go if you dropped it in there. My teenage son wondered where and when a person would get spit out after the drop. 
More on Mammoth Spring
The 10-acre lake becomes Spring River, which is popular with trout fishermen and floaters. An 1886 Frisco depot and a caboose are also located on the site, with a museum.
So, taking a trip to see Mammoth Spring isn't a waste. Just don't venture to Big Spring (or Blue, Greer or Round Springs), located a little farther north in Missouri, before you go to Mammoth Spring, or you will be spoiled by the beauty and the beautiful location of the Missouri attraction and not think much of its Arkansas cousin. 
Mammoth Spring is located within a stone's throw of south U.S. Highway 63, near Hardy, Arkansas.