One of the things I learned very quickly about living in the Ozarks is that people keep secrets about where morel mushrooms grow. People are rather mad about their mushrooms here — especially morels.
Why, that outdoor writer named Larry Dablemont wrote he'd be more likely to lend his coon dog to another hunter or to give one of his books to a politician than to the disclose the location of his morel hunting grounds.
But down at the ranch where my in-laws live, we all like to hunt for the elusive mushroom and we tell each other where the mushrooms can be found – but, that is top-secret, classified family business. My father-in-law, Jake, is pretty good at spotting the wrinkly, wart-colored fungi, or sponge mushroom.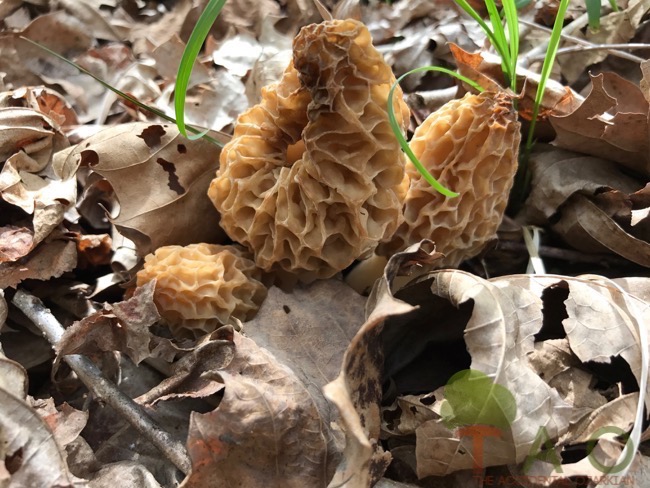 My mother-in-law, Ginny, once found the biggest mushroom in the Tri-County area, which includes Wright County, and for that honor she was awarded $5, and a photo of her prize-winning 'shroom in the paper. After that, my father-in-law went around telling everyone that she found the "biggest one in the Tri-County area."
Jim Low, who writes for the "Missouri Conservationist," once wrote about morels in detail for the April 1995 issue of the magazine. He found out that folks, such as Jake, know when to hunt for morels by observing signs from nature.
One example, "When May apples bloom," seemed logical. Another example read, "When oak leaves are as big as a squirrel's ear." Of course, Jim opined about whether the squirrel in reference was a fox squirrel or a grey squirrel, adult or juvenile.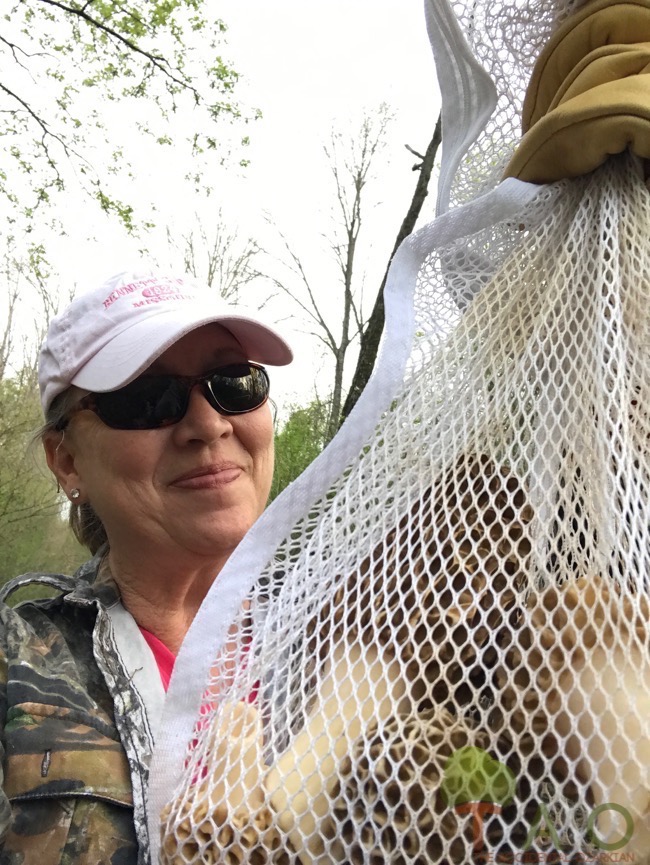 Jim also rendered an opinion about morel locations, too, and wrote, "I'm inclined to believe there's some sense to the notion that the morels can be found when the hard, brown galls of cedar-apple rust hang their orange, gelatinous spore bodies on juniper trees." Jim talks like he writes, by the way.
Jim did give some good advice, though, in his musings about a mushroom. He knows that morels spring from the fertile womb of Mother Nature when the "big crappie begin to bite."
And then, Jim offered yet another clue: "One simple way to calculate the probable peak of morel season is to consult an almanac and add about two weeks to the average date of last frost for your area. … Keep in mind that differences in the microclimates of differences of different terrain may extend your morel-hunting run for several weeks at both ends of the season."
Thank you, Jim.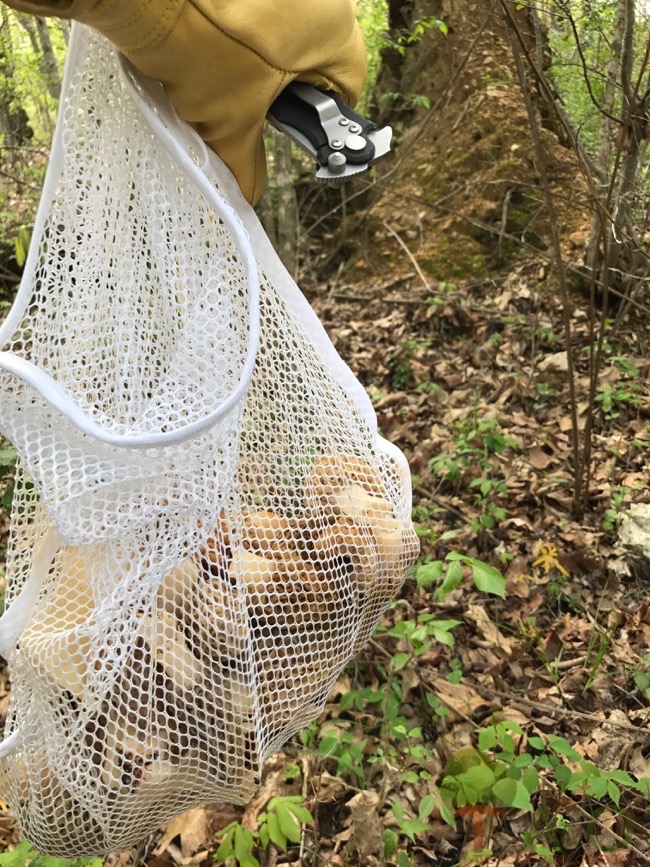 More clues for finding morel mushrooms
Mad mycophagists Theresa and John Maybrier hunt for mushrooms near Kansas City, where they live. They suggest hunting during turkey season after 1 p.m., when turkey hunters must quit for the day. They also urge all mushroom hunters to carry mesh bags so that the spores can spread in the woods.
The Maybriers remind mushroom hunters not to wear red, white (including your socks) or blue into the woods, for those are the colors that the gobblers display. They suggest that you don a wide-brimmed hat or long-billed baseball cap to protect your head from the sun and your eyes from tree branches.
Because to get to morels, hunters have to traipse through territory rife with Hawthorne tree thorns, wild rose bushes and gooseberries, the Maybriers also recommend sturdy shoes or boots. Yellow or orange shirts are a must for safety in the woods.
Theresa gives a helpful tip for beginners: "The significant thing to remember is to look for trees that are in the process of dying – morels like the soft hardwoods such as birch, maple, elm, ash, sycamore, aspen, poplars. Morels are fungus. Looking for the trees that are dying will increase the number of morels they will find because this is a food source for the morel underground organism, giving it strength to reproduce."
About mushroom hunting, John says, "Every season is completely different." He adds, "Once you figure it out, you can go anywhere and find 'em."