Supposedly there are only 4 covered bridges, out of 30, left in Missouri. Here is the story of the Burfordville Covered Bridge, which is a state treasure.
Burfordville Covered Bridge
The oldest bridge in Missouri is located near the Bollinger Mill, which is now on a state historic site. Bridge construction began in 1858 and was completed in 1868. The Bollinger Mill was burned in 1861, and there's no account of whether the bridge was also affected.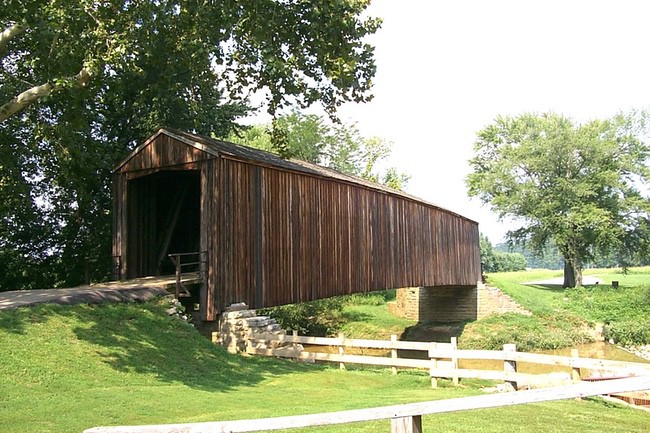 The bridge exhibits Howe-truss construction, named after William Howe, which means vertical iron rods work with diagonal wood pieces to connect the top and bottom of the truss. Made of yellow poplar, the bridge crosses the Whitewater River, and is 140-feet long, 14-feet high and 12-feet wide. It is a photographer's dream, painted a vintage, distressed cherry red.
Originally operating as a toll road, which you can see by the sign near the bridge, the story goes that in 1906, farmers from the area stopped paying the toll – after breaking down the toll gates.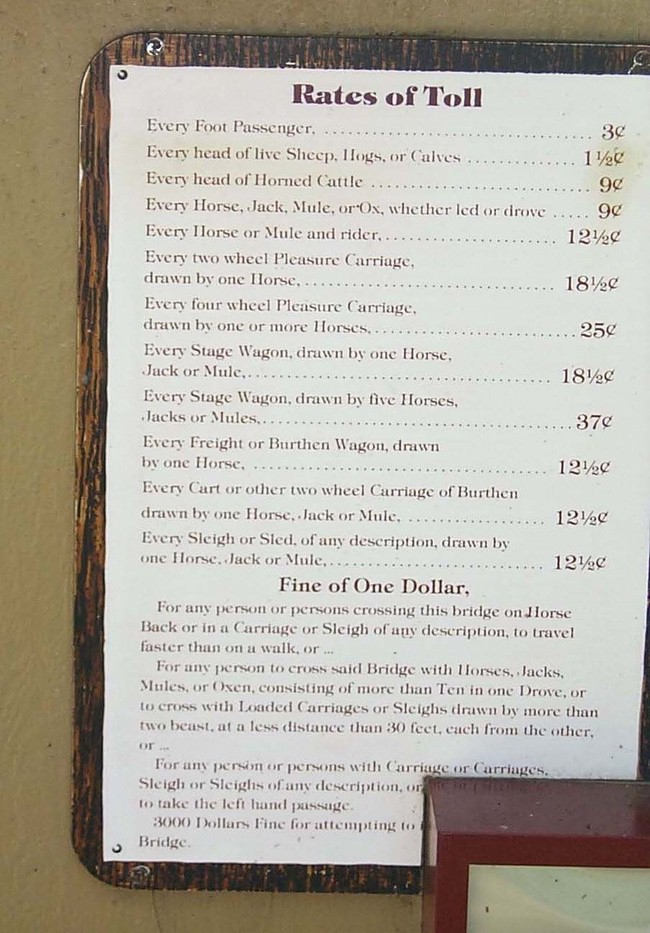 Why cover bridges?
Covered bridges protected iron and timber used in construction from inclement weather. The coverings, of course, added strength to the overall structure. Buggy riders often used them as a shelter from wild weather, as you may see motorcyclists under overpasses these days.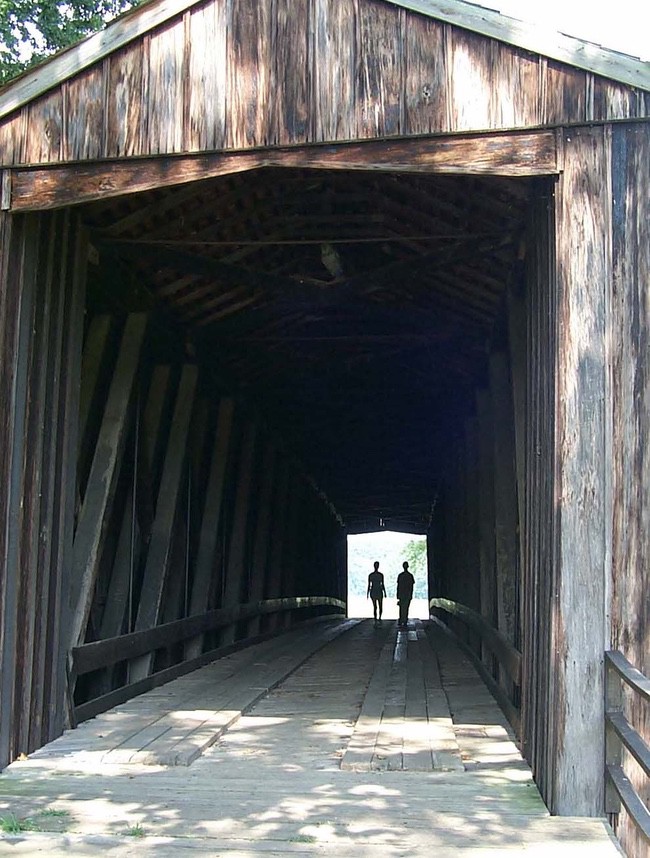 The Missouri Legislature enacted legislation in 1967 that authorized the Missouri State Park Board to own and preserve the remaining 5 covered bridges in the state. Shortly after that act, a flood swept away one of the bridges. Meanwhile, also in 1967, the Cape Girardeau County Historical Society decided to donate the bridge and the mill to the state. Because of the White River's rise to 17 inches above the road level in 1986, the bridge shifted and now sits even closer to all traffic – foot and vehicle.
The state has been onsite repairing and replacing timbers and vertical iron rods when necessary, while keeping the integrity of the original design.
The Burfordville Covered Bridge is only available to foot traffic. It, along with the Bollinger Mill, is listed on the National Register of Historic Places.
There is a shady picnic area onsite. Learn more about the Burfordville Covered Bridge.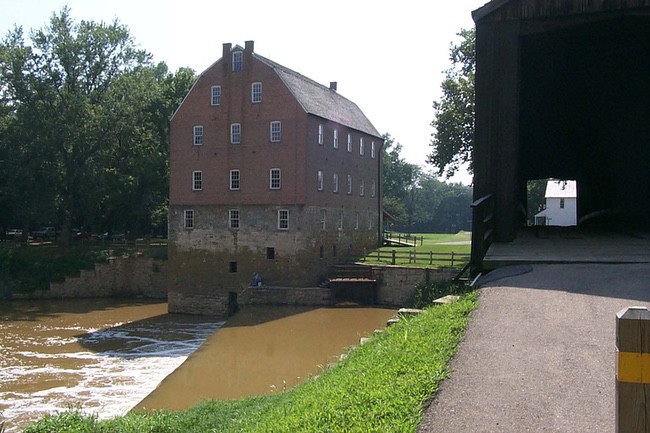 If you're interested in knowing more about Missouri's other 3 bridges, check these websites: Sandy Creek Covered Bridge, Locust Creek Covered Bridgeand Union Covered Bridge.