It's an event that I'd always wanted to attend, but always found myself out of town or otherwise occupied. Fortunately, I could go to this year's E. Marie's Junk Fest, held Sat., June 2. As you may have figured out, I'm a junker – mostly, because I love the stories and often, interesting history, that can be found at venues such as this one. This fest is a biannual event, in its fourth year. It did not disappoint. Here's why.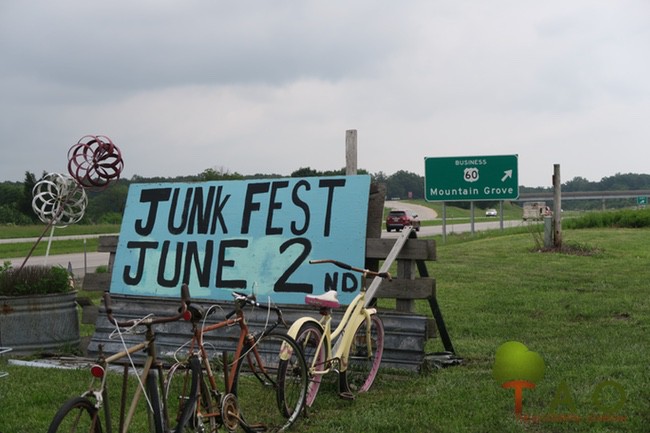 A nice mix
This Junk Fest combined a good mix of old and new: Old as in antiques, new as in crafts. Set in the parking lot in front of E Marie's, which is large, the venue welcomed at least 50 vendors. Funnel cakes, frozen custard and kettle corn tempted guests to stop and take a snack break, too. People from all around Missouri and Arkansas attended. Ample parking allowed for easy access to the festival.
The stories of E. Marie's Junk Fest
The artist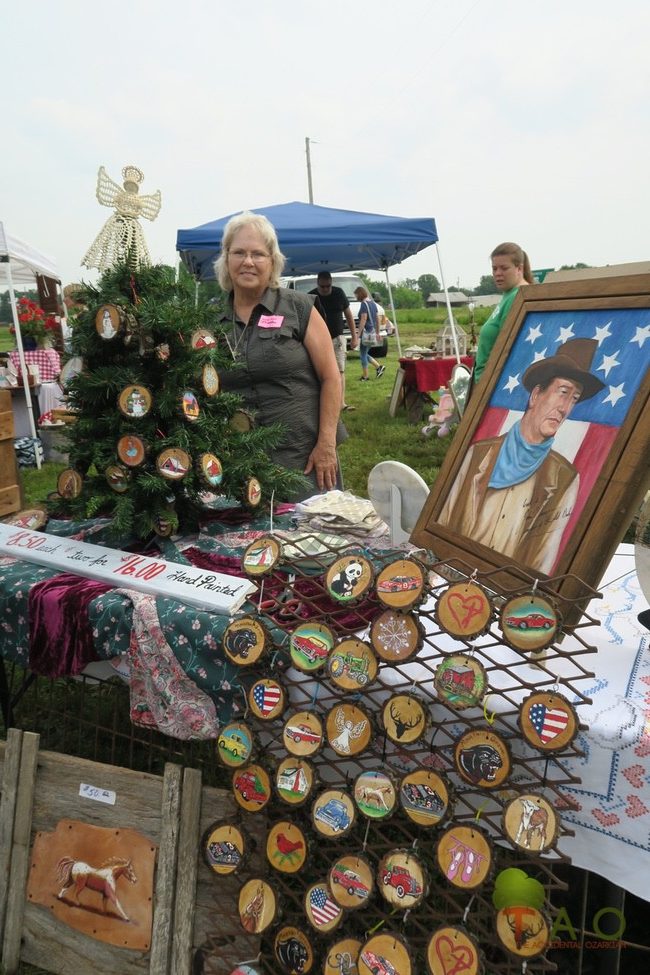 Mary Pedersen, from Hartville, Missouri, sold several lovely wooden Christmas ornaments with little scenes and images that she hand painted. She also painted a large portrait of "The Duke," aka John Wayne, and told a story of how she took the painting recently to a feed store in Mountain Grove. She met Wayne's grandson, John T. Wayne, and he signed his autograph to the painting. Mary owns "Wood, Leather & Lace," and you may reach her at 417-741-6559 or her email.
The metal worker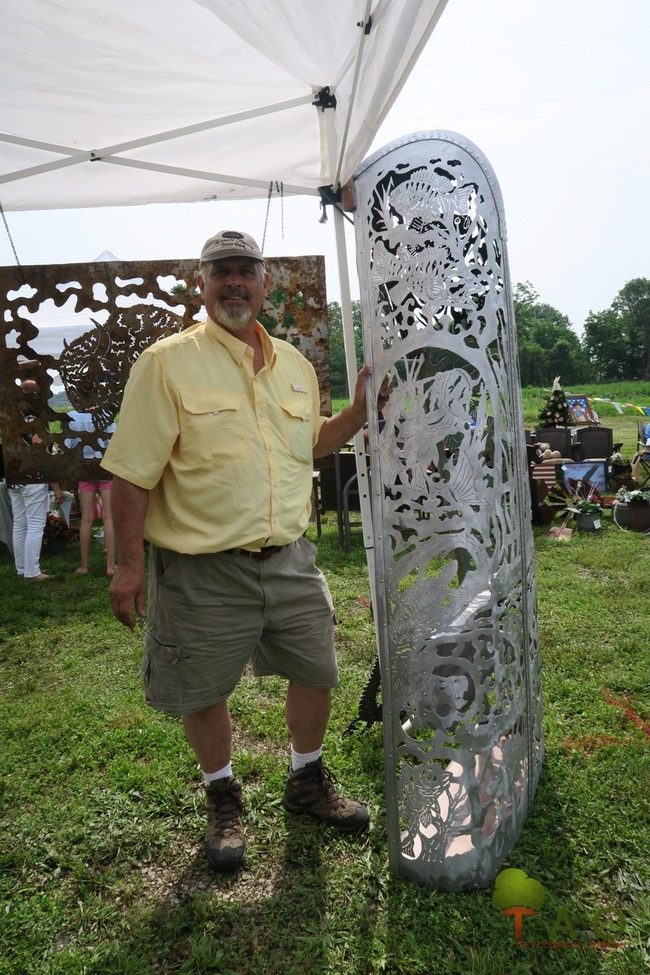 Bob Parker, who lives up near Raymondville, Missouri, loves to use metal as his medium. I walked right past his masterpiece – an old aluminum canoe that he had fashioned into a representation of fish and animals found in the Ozarks. He said he's sold a few of these canoe creations so far, and people love to stand them (mounted on a beautiful wooden base) or hang them near their fireplaces or near a fire pit outdoors. You can read an excellent story about Bob and his metal artwork at the Springfield News Leader. Because he is a hunter and avid angler, Bob especially loves to create objets d'art that represent nature and the outdoors.
Visit Bob's website.
The antique dealer, aka 'junker'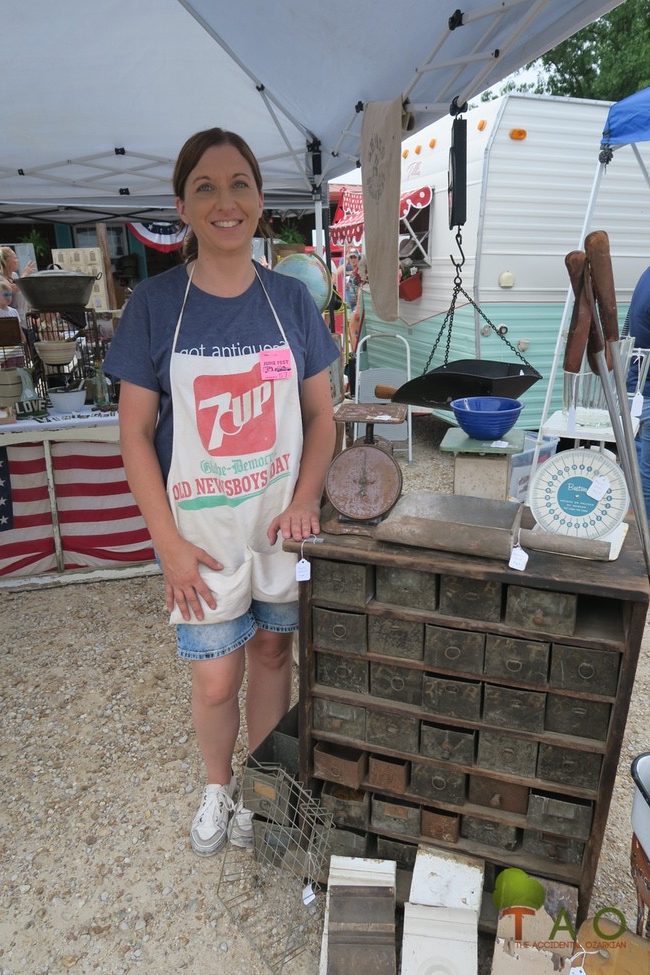 Several antique dealers and professional junk dealers brought their wares to show and share. Patti McDaniel, proprietor of Remember Yesterday Antiques, is from Coldwater, Missouri. Patti represents a new breed of junkers – who do it from home without a physical storefront, and attend festivals and flea markets days with their treasures. She told me the story behind an interesting piece. It's from the H.J. Plumbing Company in the Poplar Bluff area, probably from the early 1900s before the tornado came through. The drawers were most likely made by employees from the company. Patti found this treasure on the Internet. Is is still available, when I last talked to Patti, anyway, for $185.
You can connect with Remember Yesterday Antiques on Instagram.
 The young entrepreneur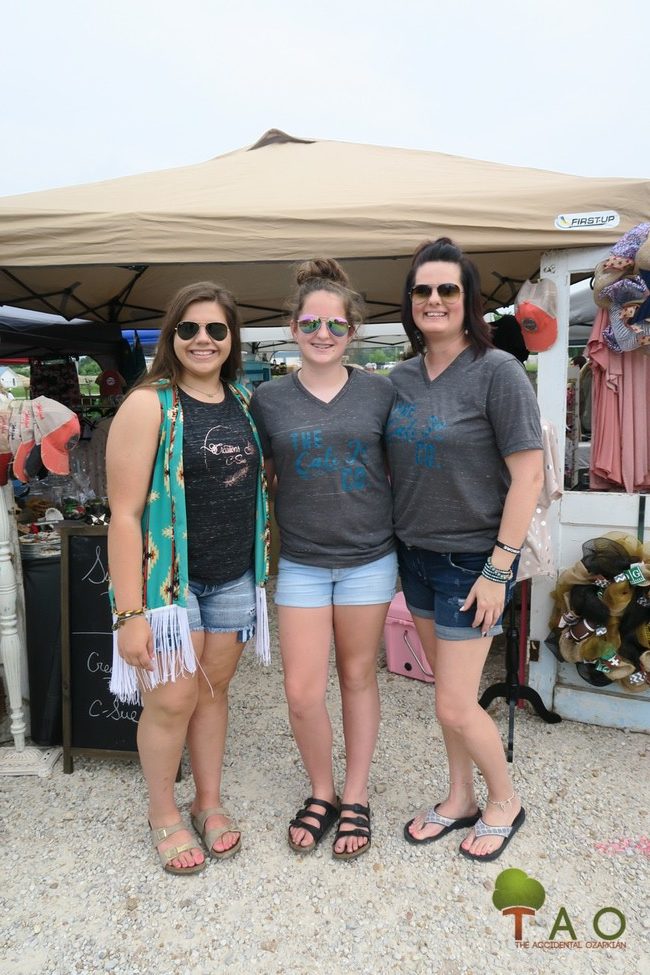 Charlee Sue Jadwin, a young entrepreneur from Houston, Missouri, sold trucker hats with special embroidered messages, bath bombs and dog treats. C-Sue, as she likes to be called, also creates handmade home decor, Southern preppy necessities, all things vinyl and outfit accessories through her screen printing and embroidery business.
Visit Creations by C-Sue online.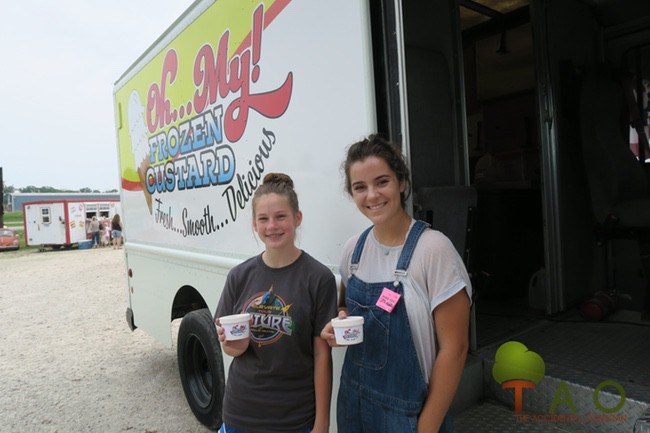 The frozen custard connection
Oh … My Frozen Custard parked its newly renovated custard van in a prominent place, and as the temperatures warmed up, the line lengthened. This new business, based in Mountain Grove, is owned by Hannah Kelly (yes, she's our state representative from this district). Hannah and crew concoct delicious frozen custard in flavors such as M&M hot fudge swirl and mint chocolate chip Oreo. There's a physical address, too, at 716 North Main Ave., Mountain Grove, which is open on Mondays, Wednesdays and Fridays from 11 a.m. to 7 p.m. Check out the Facebook page and get in touch with Hannah if you want the custard van to appear at your event. She also will work with you on fund raising projects.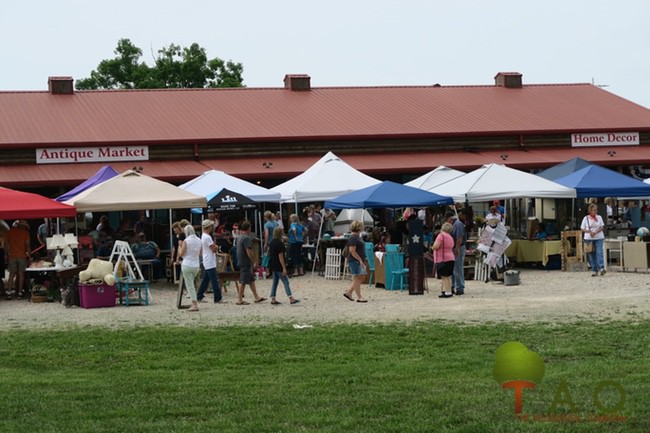 The next Junk Fest will be held on Sat., Sept. 15.
Visit E. Marie's Boutique on Facebook.