I once stood right in front of actor Hal Holbrook in Rolla, Missouri, at the Panera Bread eatery. I knew he'd been scheduled in a one-man, Mark Twain show over at the university that weekend. Even though I was so tempted to compliment him on his portrayal of Evan Evans – small town newspaper man in Evening Shade, Arkansas, in a series titled "Evening Shade," – I kept quiet. I mean, I loved that show, but I thought I'd give him some space. However, when I traveled by the town of Evening Shade last week, I had to pop in, for old time's sake.
A background on the show, "Evening Shade"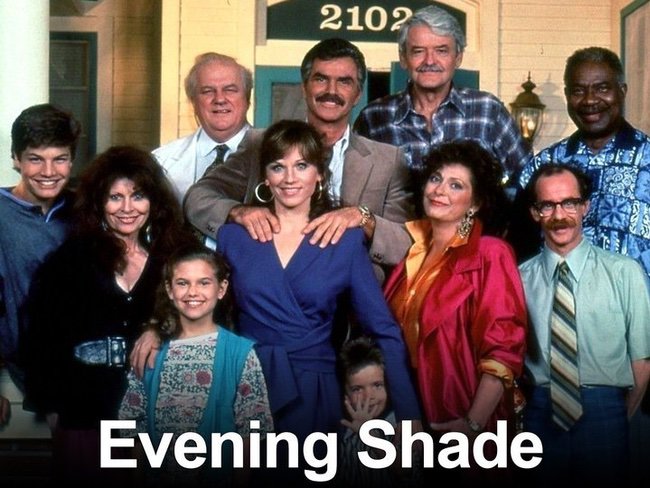 Evening Shade ran on CBS from Sept. 1990 to May 1994. It featured Burt Reynolds as Wood Newton, a former pro football player turned losing coach of the local high school team in … Evening Shade. He is surrounded by a cast of characters, including Holbrook, and these notables:
Supposedly, the show took settings from the actual town and used them to flesh out the stories. Not sure if the ones where Evan dates (and eventually marries) Fontana Beausoleil, a stripper, strike to home. One of my favorite characters, Ponder Blue, runs the local barbecue shack, of Ponder Blue's Barbecue Villa, and narrates the show. If you have lived in or stayed in a small town in the South, this is it. This is life.
Photo Gallery of Evening Shade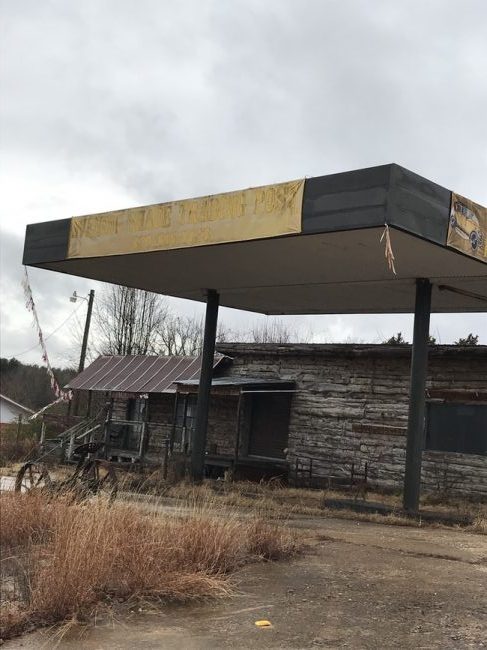 You can barely make out the name of this old place, on the outskirts of town, the Evening Shade Trading Post, and it's for sale.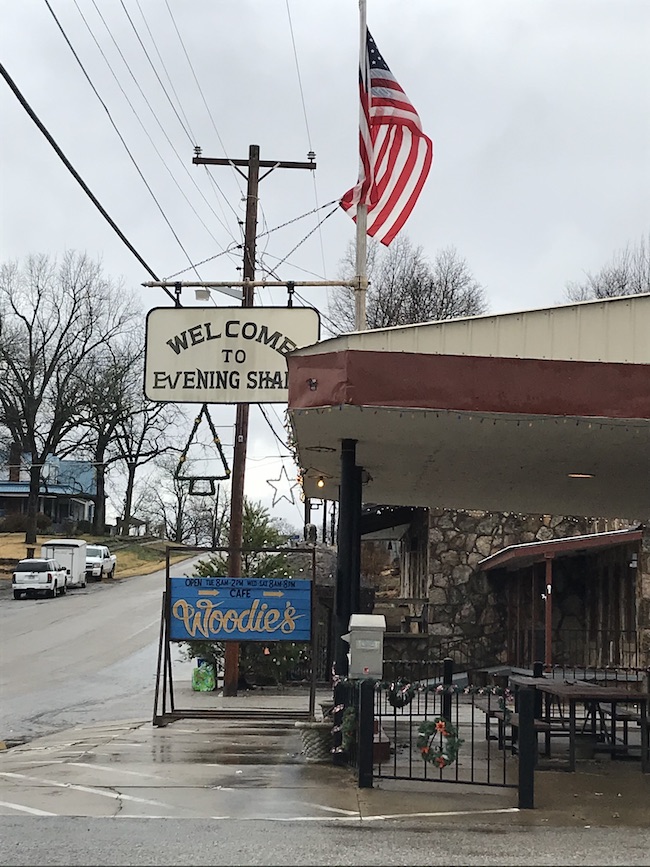 Woodie's Main Street Cafe sits on the entrance to the town's main drag, and has some good reviews on Trip Advisor. I called, but didn't get an answer, because I wanted to know if the name is for the main character in "Evening Shade,' the TV series, or the fact that this place is near duck country — and there might be wood ducks, aka "woodies," around.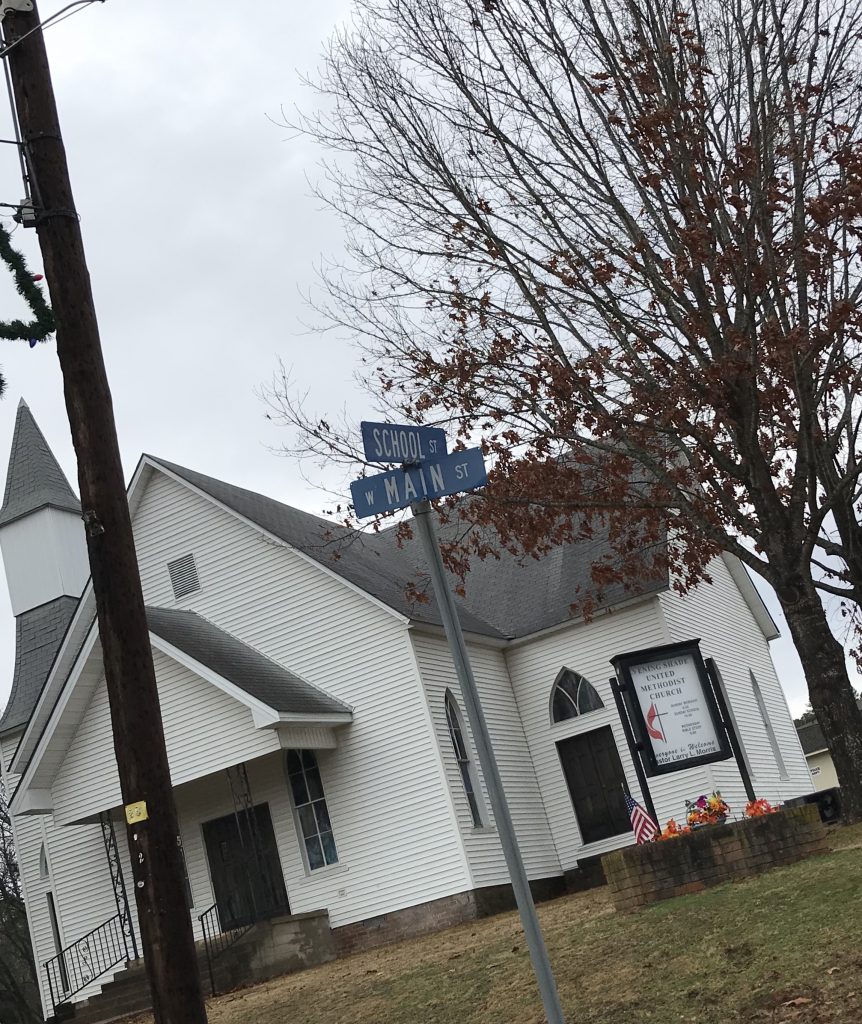 What a tidy little church, right on the main drag.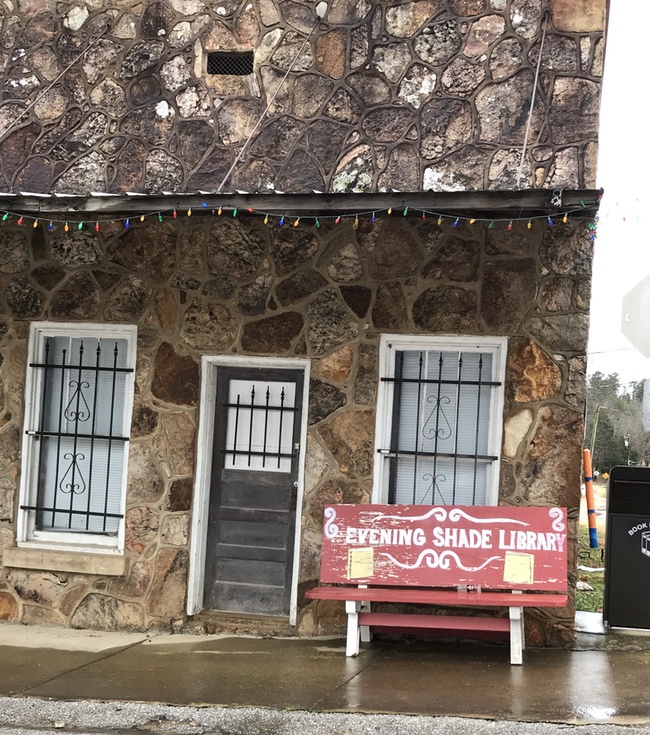 This photo is my favorite. The town's library (also on Main Street) had been decorated for Christmas (note the string of lights) and I can imagine characters from the TV show sitting on this bench, watching life unfold and wondering if the team would win on Friday night.
The population in 2014 was 421, and you can discover more about this little town here. Someday, I would like to stop at Woodie's Cafe and try grilled catfish.