Whenever I venture out to visit a new site in Missouri, I like to check the local area for other places to find – such as an historical site or … junking. When we visited the Jolly Mill recently, we also drove over to the Civil War Cemetery near Newtonia. Here's what we found, and didn't find.
Officially dubbed the "Old Newtonia Civil War Cemetery," the place of consecration lies between 2 battlegrounds from the Civil War. The 5-acre cemetery holds at least 400 graves, many of them unmarked. Established in the 1850s, the cemetery also holds the graves of several Confederate soldiers and at least 1 Union soldier, Capt. Robert Christian, who died during the Second Battle of Newtonia in 1864.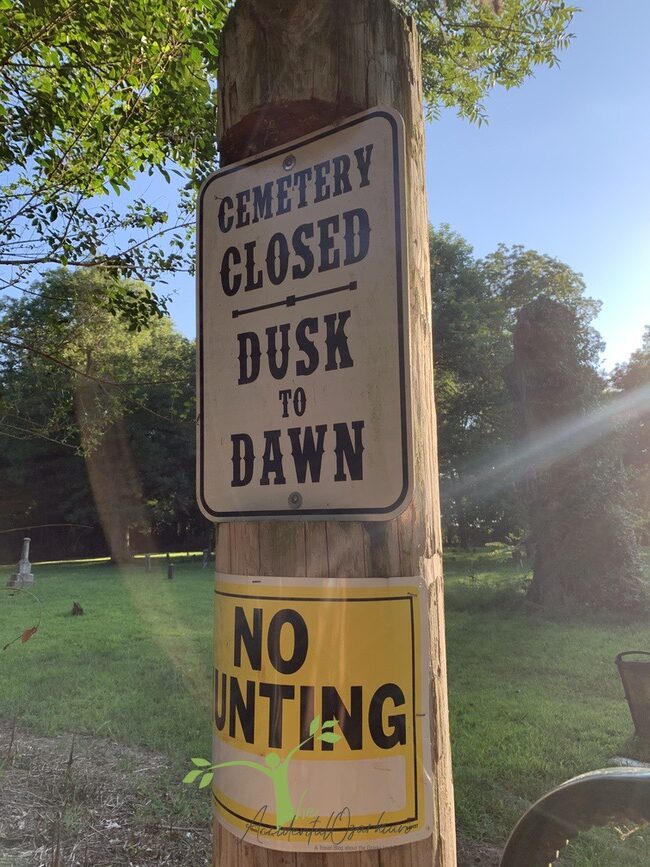 The Newtonia Battlefields Protection Association (NBPA) is responsible for maintenance. It's easy to find the cemetery, because there seem to be signs on several roads entering the burg of Newtonia. 
The Newtonia Battlefields Protection Association also maintains and interprets the mansion in Newtonia called the "Matthew H. Ritchey home," along with 25 acres of battlefield lands. The battles occurred in 1864 and in 1862.
I'd like to return to the mansion someday, as it is reputed that the famous outlaw Belle Starr spent time there as a prisoner on her birthday in 1862. Major Eno (Union Army) captured her in Newtonia and took her to his headquarters, the Richey Mansion. 
Civil War Cemetery
Meanwhile, out at the cemetery – which we found after driving through neighborhoods, following the signs and eventually, traveling down a treelined, dusty dirt road – things got buggy. As soon as I stepped onto the grass of the cemetery, I could feel them. I thought I felt chiggers. Why hadn't I brought my tall welly boots?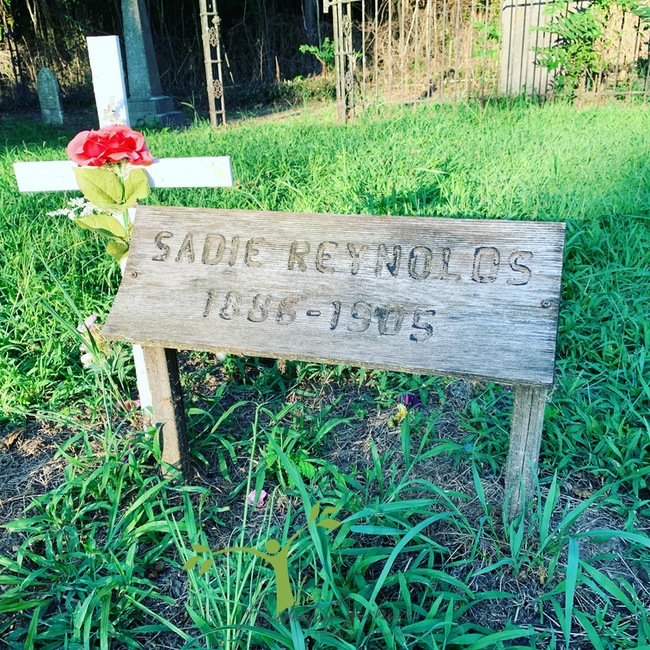 We quickly walked the edge of the cemetery on some gravel spots and I only ventured onto the grass to check out a few headstones. I noticed that there isn't a rhyme or reason to the layout of this place. It reminds me of some cemeteries I've seen in England, a hodgepodge of tumbling headstones.
It appears that some of the headstones have been supported with metal frames, to keep them from falling completely over.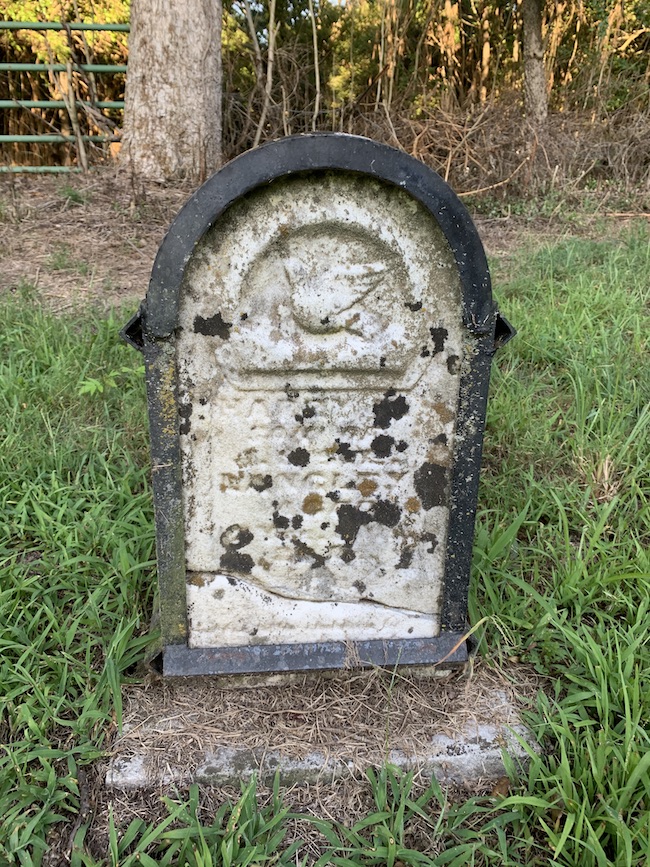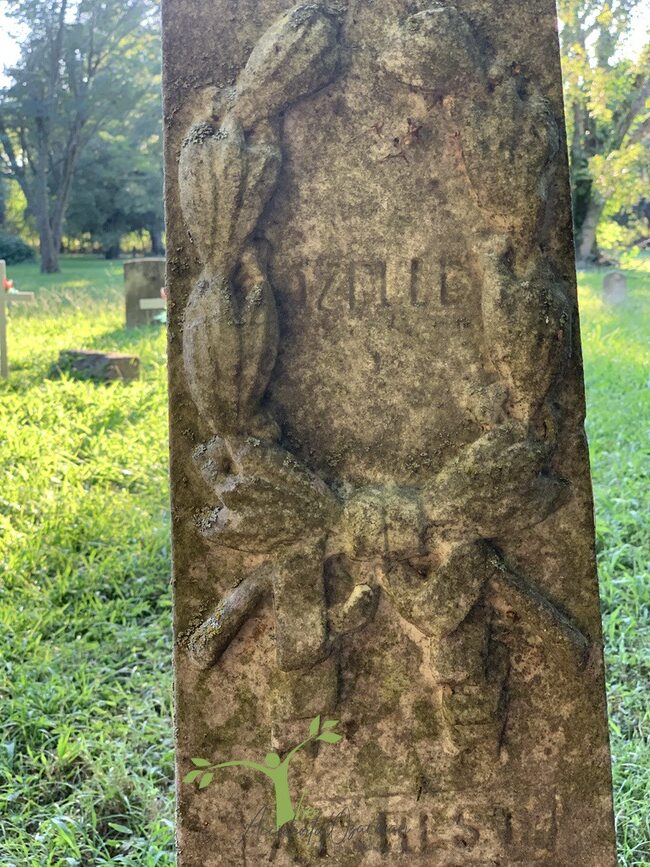 I am intrigued by 2 types of crosses, concrete and metal, in this cemetery. Larry James, president of the Newtonia Battlefields Protection Association, explained, "The concrete and medal crosses were placed by Gail Elery who passed away in 2008 to mark some of the unmarked graves."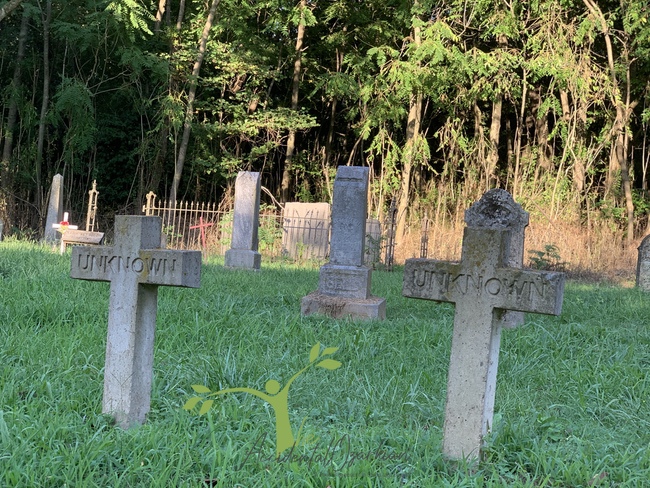 According to James, "One fourth of the cemetery contains the graves of African Americans. Some had been former slaves.'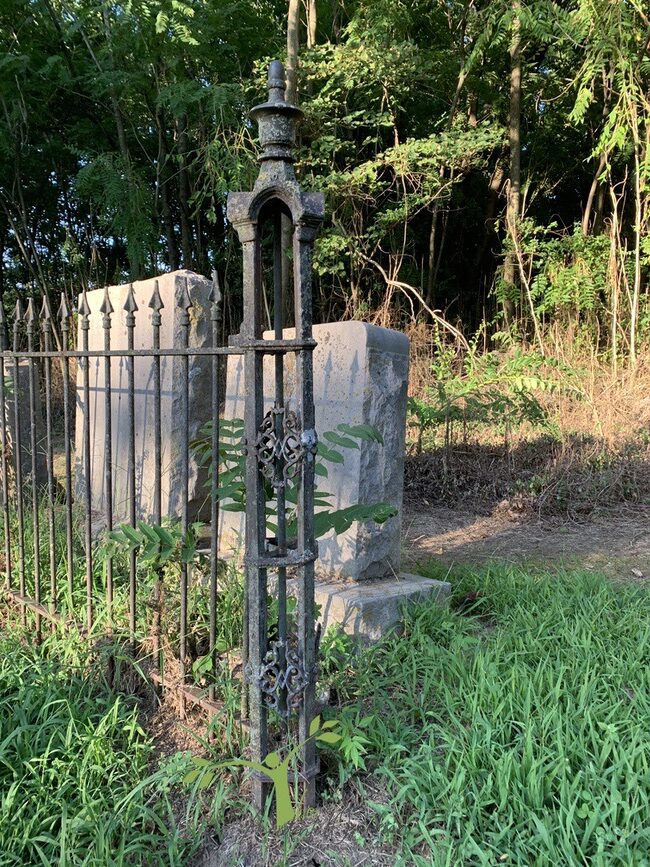 The Civil War Cemetery is located at the end of Market Street in Newtonia, Missouri. See this map for more explicit directions. Visit during daylight hours and take bug spray.