When the Ozarkian visits the premiere unclaimed baggage repository in the nation, in Scottsboro, Ala.
There are some answers to eternal questions that we'll never know.
What is the meaning of life?
Why do socks disappear in the dryer? 
Will you ever see the headline "Psychic wins lottery?"
A few weeks ago while in Alabama, I found an answer to the eternal question of "Where does unclaimed baggage go?"
While in Huntsville the ladies at the tourist information center told me about the Unclaimed Baggage Center in Scottsboro, which lies to the northeast of Huntsville.
The Center has been featured in the Wall Street Journal, The Washington Post, Vogue, LA Times and on Oprah, The Today Show and Good Morning America, to name a few notable news dispensers.
Located about 40 miles from Huntsville, the Center is easy to find.
As soon as the double front doors opened, that smell – the smell of airline upholstery and stale air – hit my nose. I believe I said, "Funky."
I soon got over the smell and started my searching.
According to a press release, more than 1 million items are added to the inventory each year. Sixty percent of goods are clothing, with the rest a hodgepodge of camera, electronics, sporting goods, optical (including glasses), books, strollers luggage and some stuff that no one can describe.
Although airlines warn people not to check valuable items, it seems some never learn. Wedding rings have been found in linings of suitcases, along with other treasures.
The inventory comes from unclaimed baggage. Supposedly, airlines must conduct a search for owners of the items and if after 90 days no one comes forward to claim an item, it becomes saleable property and the Owens family buys it.
Doyle and Sue Owens started the business in 1970. Owens had a borrowed pickup truck and a $300 loan. With that, he set off to pick up unclaimed baggage at the bus station, brought it home and set it up on card tables.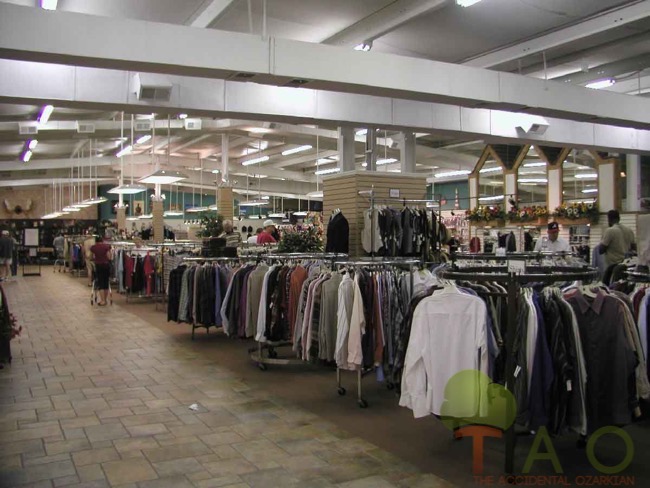 Now, the Owens' son, Brian, runs the operation and contracts with most of the airlines in this country. One million shoppers frequent the place each year – looking for everything from used underwear to Gucci bags to golf bags to skis.
Supposedly Jesse Jackson's suits showed up here one time, and so did a full suit of armor and a quarter-of-a-million dollar guidance system for an F-16 jet, that was returned to the Navy. 
The guidance system anecdote makes me wonder how thorough a search is really conducted by airlines. After all, that is not something that the common person carries.
One woman bought a Barbie for her daughter and when, as children do, the little girl popped the head off the doll, she found $500 stuffed inside.
Of all the goods in the store, the underwear and ear-buds turned me off. 
The emerald and diamond ring, valued at $9,000 and on sale for $4,500 interested me, though. All jewelry is appraised and put on sale for half price.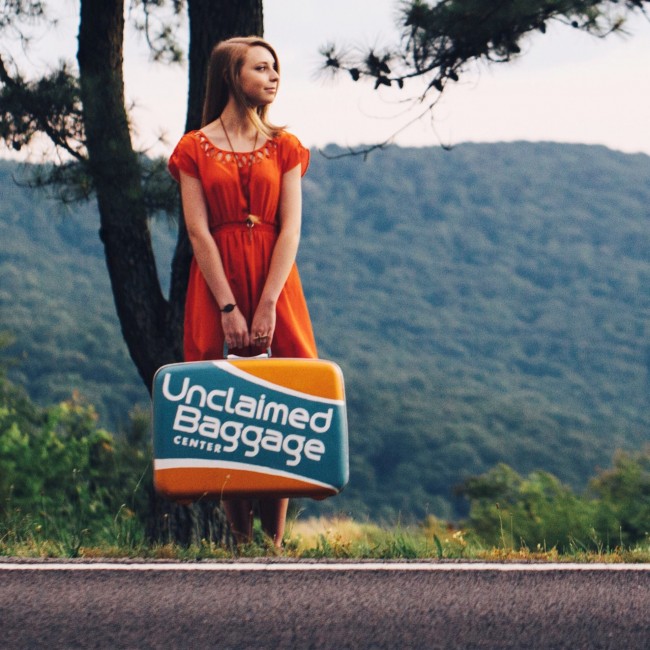 The Center even has a museum, where it displays things that are too strange to sell, and things that will draw visitors – such as Egyptian artifacts, a violin circa 1770 and "Hoggle," the gatekeeper from the Jim Henson movie "Labyrinth."
You may shop online at unclaimedbaggage.com, or visit the store at either of its locations in Scottsboro or Boaz.
While on the topic of eternal questions, around this time of year I wonder what happens to wishes? 
Have we thought about our wishes lately?
 Have any of them come true? 
Have any wishes ever not come true, but something better happened instead?
Maybe it is a good time of year to think about eternal questions and to give thanks for the eternal answers when we realize we have them.
Discover more about the Unclaimed Baggage Center.
First published Dec. 24, 2005.