In this throwback column from 2002, my husband and I went in search of The Sinks in Shannon County, Missouri. Although it appears that the property associated with this site has changed ownership, the site itself is still flowing.
"Where are they?" I asked out loud. "I've been here before, and I know they're somewhere around here."
I stopped the truck numerous times on an old country road, and my husband and I peered through thick forests in Shannon County trying to find the natural phenomena called The Sinks.
When the road started going uphill, we knew we'd missed the turn. With my English degree background, even I know that sinking creeks cannot be found on a hilltop.
Shannon County holds many mysterious sounding and intriguing natural landmarks — such as the Devil's Well, Lick Log Hollow Shut-In and Bee Bluff (to name just a few) — but on this occasion, I wanted to show The Sinks to my husband. I'd seen them a few years ago, when I was doing an article on Loggers Lake.
I turned the truck around. We reread the description of The Sinks, so we retraced our path and then we found it.
The name, Sinking Creek, is descriptive of its attributes. According to Tom Beveridge in "Geologic Wonders and Curiosities of Missouri," the creek disappears at times along its course.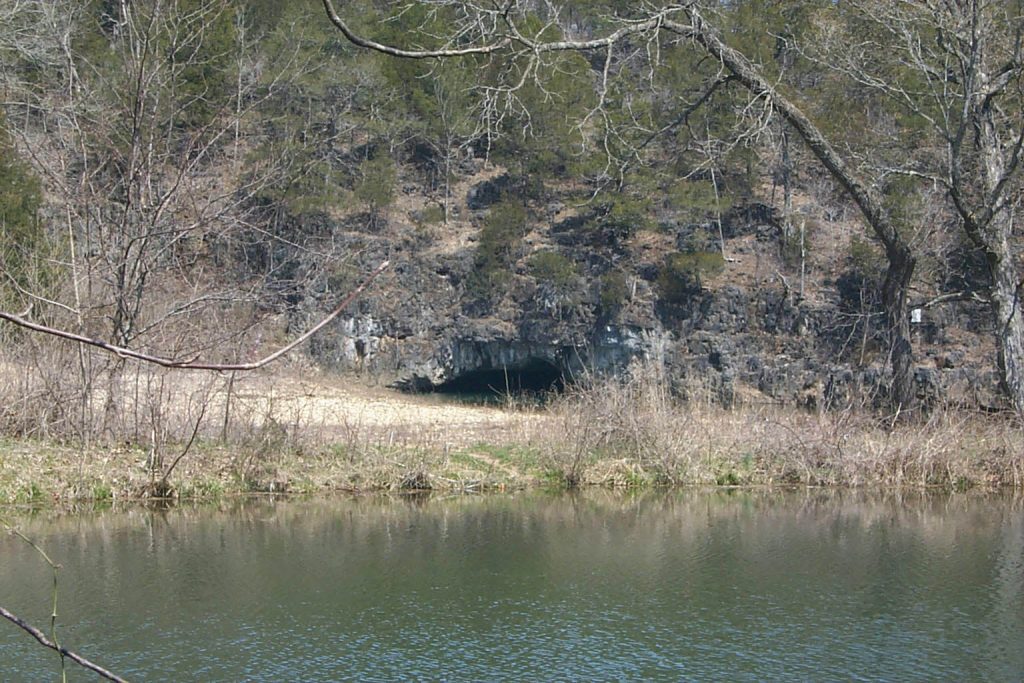 Beveridge writes that during high water times, the creek "backs up at the entrance of the tunnel and a vortex is formed as it swirls in this giant storm drain."
Beveridge had such a way with words, since the giant storm drain is actually The Sinks Natural Tunnel. Picture a scene with clear water in pools, some blue water in the deep spots, small rock bluffs and a huge tunnel with a clear, gravel-bottom stream running through it. Big old trees surround the site. Beveridge reports the area has several springs, a cave where legend says buried treasure lies, and the tunnel.
The tunnel was cut by water that took a half-mile shortcut from its main course. In fact, if the stream had taken a shortcut through a narrower ridge, it would have formed a natural bridge—such as Clifty Bridge in Maries County—instead of a tunnel.
The tunnel measures approximately 200 feet long, 30 feet wide and at its highest point, about 12 feet. According to Beveridge, "The tunnel has also appropriately been called The Emerald Grotto because of the distinctive water color reminiscent of its spectral cousin, the Blue Grotto of Capri."
According to John Senne, of Rolla, a man named George Hellmuth bought The Sinks in the mid-1950s and built a nice campground facility along the creek, downstream of The Sinks. Senne worked for Hellmuth in 1975. He recalls, "There were many problems, too numerous to mention. One of which was that seasonal flooding would wipe out the facility and also make it impossible to reach."
Senne added, "There is a fascinating story about the 'lost silver mine' [written by the "St. Louis Post Dispatch"] which was reported to be on the property." This might be the same cave that Beveridge referred to earlier.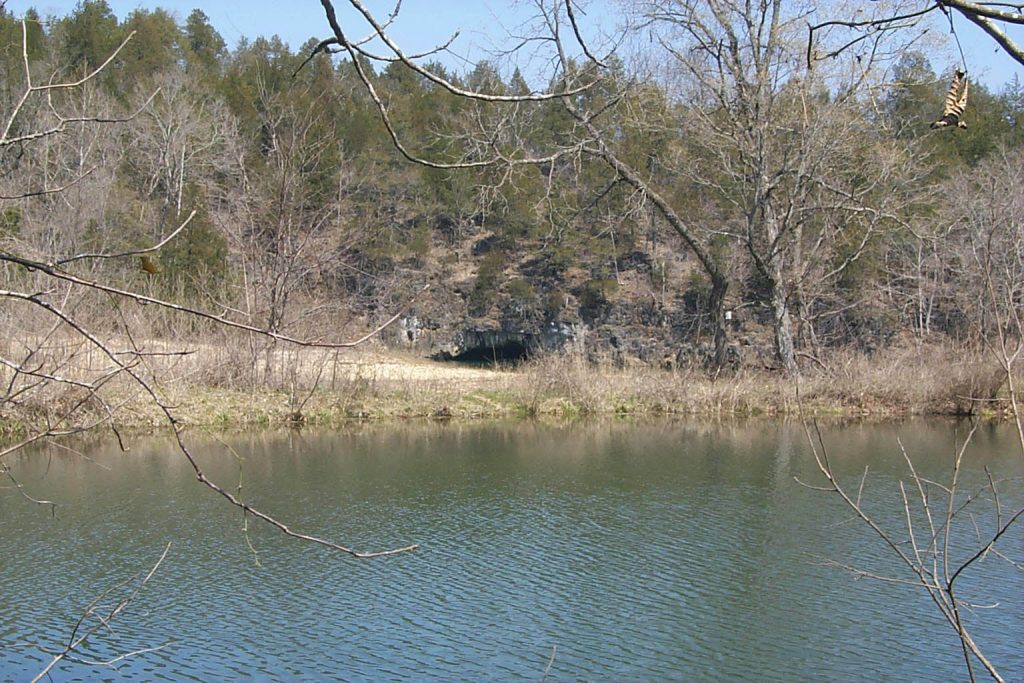 Although The Sinks are on private property, they can and should only be viewed and photographed from the road, as we did.
It appears that Timber Farms runs a guest house and shiitake mushroom farm near The Sinks. For an up-close and personal, view, you may want to check out this opportunity.