"All my life I've lived under the handicap of having people say, 'You look like the homeliest man in Illinois,'" said Cranston "Bud" Green, an Abraham Lincoln presenter from Versailles, Mo. 
Green, who appeared in costume last February on the campus of Lincoln University in Jefferson City, spent the morning greeting and talking to students and staff at the library. While there, he spoke about Lincoln's persona, and dispelled some of the myths of the Lincoln legend.
Green is a charter member of the national Abe Lincoln Presenters organization, and attends conventions where he gleans more information about the 16th president. He reads everything he can find about Lincoln, and owns the ten-volume collection written by Lincoln's secretaries, Hay and Nicolay.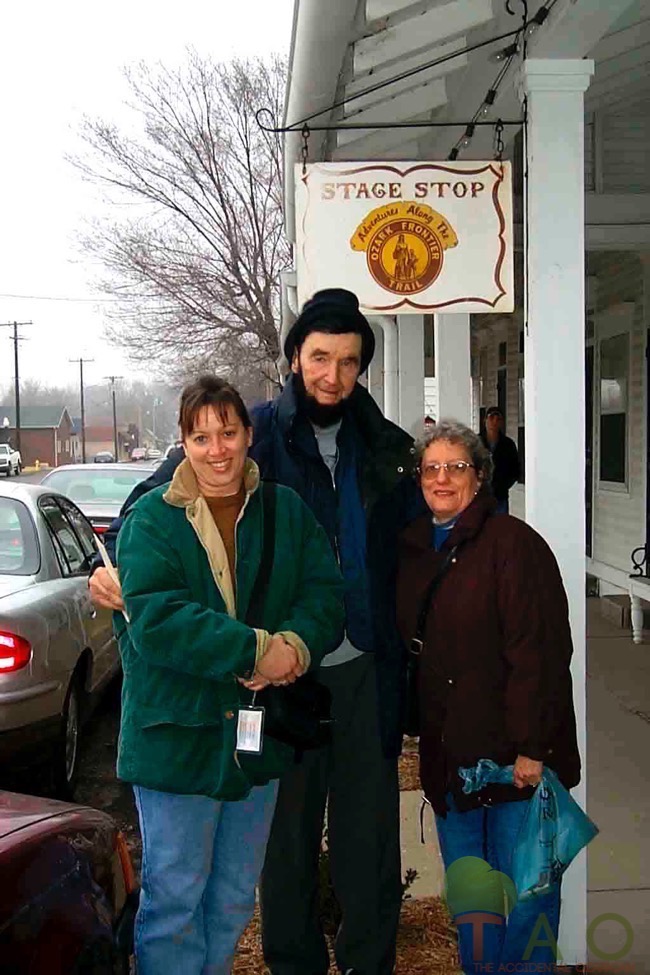 The 77-year-old presenter has depicted Lincoln to students in six states, emphasizing Lincoln as a modern day role model. He states that if students learn nothing else from his presentation, he wants them to learn one of the late President's creeds: "When I do good, I feel good. When I do bad, I feel bad. And that's my religion."
He warns, "There'll never be another Lincoln. We [Abraham Lincoln presenters] present him. Everybody knows that Lincoln was a great president, but very few people know why Lincoln was great." 
According to Green, Lincoln was born in Kentucky, not Illinois, and contrary to popular belief, his family did not constantly move from place to place. He lived in Indiana from ages 7-21. In 1830, he moved with his family to Illinois.
In his profession, Lincoln was probably the most famous, the most sought-after and the most successful lawyer in Springfield, yet he did not charge as much as other lawyers. Green said other lawyers in Springfield resented Lincoln.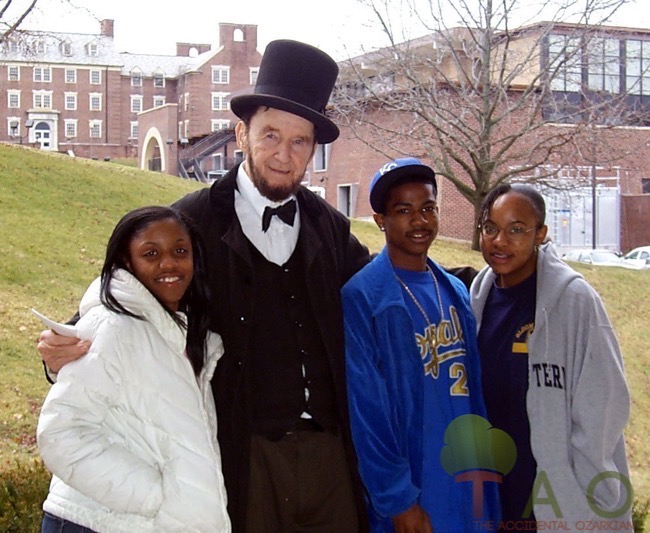 Green added, "He wouldn't speak without a prepared script," dispelling the myth that Lincoln was an extemporaneous speaker. 
"When he was President he never went to church, simply because he didn't think it would be right – the fact that he was in church, to overshadow the preacher's sermon. He would quite often sit in the anteroom, off to the side and listen. He could quote scripture. He was a very, very religious man, but a very private man."
Lincoln suffered from manic depression, called melancholy in the 1800s. Green is also a manic-depressive. He said, "One of the strange things about it, is when you're under stress, you rarely suffer from it. He got through the war with determination, but in my mind it's questionable whether he could have survived the peace."
Evidence of Lincoln's manic-depressive tendencies appeared after Lincoln broke his engagement to Mary Todd. Green says Lincoln wandered aimlessly and his friends took away his pocketknife, so that he wouldn't hurt himself.
Green continued, "You read that Mary was such a beast of a wife that she would drive him out of the house with a broom. Well, that's the very best thing you can do for a manic-depressive is get him out, where he's with people. Don't let him brood in a corner somewhere."
Green also believe there is a Missouri connection to Lincoln. "We do know that after he jilted Mary, she went to Columbia and stayed with Judge Todd, who was the district judge … She spent about two months there. She wrote to a girlfriend, 'He was here.'"
Who was "He?" Green says that at the time of Mary's stay in Columbia, the Whig convention was held in Missouri. Although it's believed that Lincoln went to the convention, there is no record that he attended it. Lincoln was such a good horseman that he could have ridden to Columbia to see Mary. Green says, "At this time, he was not a famous man, just a country lawyer." That's why his trip would not have been noted in the history books.
Green loves to tell children the stories about this colorful president, and charges very little for a presentation – just enough to cover his expenses.
He recalled, "I was at a school and a kid says, 'What was Lincoln's vice-president's name?' And I said, 'Well, you've got me. I thought I knew everything about Lincoln, but I don't know that.' Six months later I was selling Christmas trees, and a car pulls up beside me and the same kid jumps out and asks, 'Who was Lincoln's vice-president?' And I said, 'Hamlin!'"
Later, Green said, "I had a little girl come up to me. She got off a bus, and she was a senior in high school and she said, 'Can I kiss you?' … Well, an old guy like me, he's not going to turn down that from anybody … She said, 'When I was in third grade, you looked in the window and everybody got so excited; they thought Abe Lincoln was there and then you came back and talked to us, and that was the best talk that I ever received in school.'"
After the interview, Green donned his black hat and stepped outside the library. Several students stopped to greet him and some posed for photographs with him. 
Green said his friends think he's obsessed with Lincoln. Green explains his main reason for presenting Lincoln: "He was such a complex man and he was extremely honest and an honest man is easily misunderstood."
First published, Feb. 7, 2003.