In the spring, the Ozarks come alive with junk fests, seasonal markets, open air markets, flea markets and yard sales everywhere. Sometimes, it's difficult to decide where to start, but thanks to an anchor point — Schofield + Gray's annual seasonal market, of which my friend, Stacey, and I attend routinely — we could plan a day of junking in the Ozarks that did not disappoint.
We were ready to go. We've both been traveling a lot out of the Ozarks lately and it was time to reacquaint ourselves with our home base and get out to enjoy springtime in the Ozarks. On our way to Schofield + Gray, we stopped by another favorite of ours, located in Seymour, Missouri — ComeOnIn Antiques. If you've been following my junking forays, you'll know that I love this place and always manage to find something I didn't realize that I needed (or something that I have been looking for).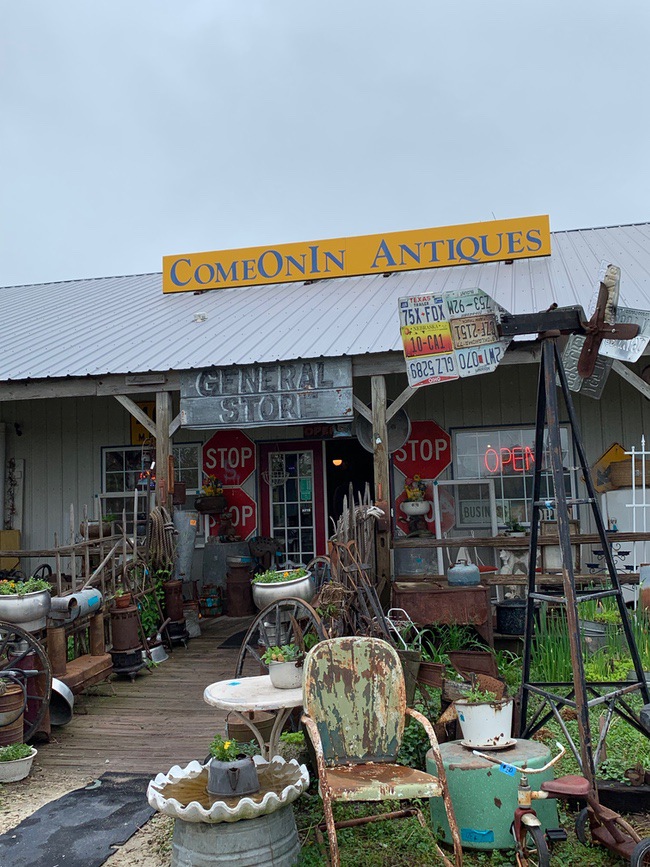 Stacey found a pair of tweezers that are specially shaped to remove ticks. Yes, it's also that time of year in the Ozarks, isn't it? We had to sift through some rather interesting medical supplies, including some found in a GYN doctor's office, in order to procure a pair for her ($1).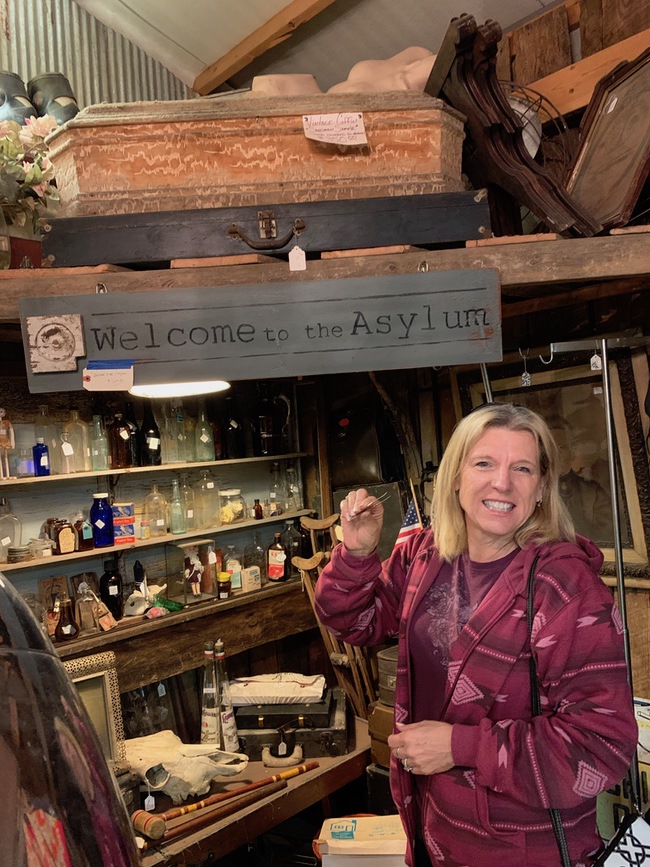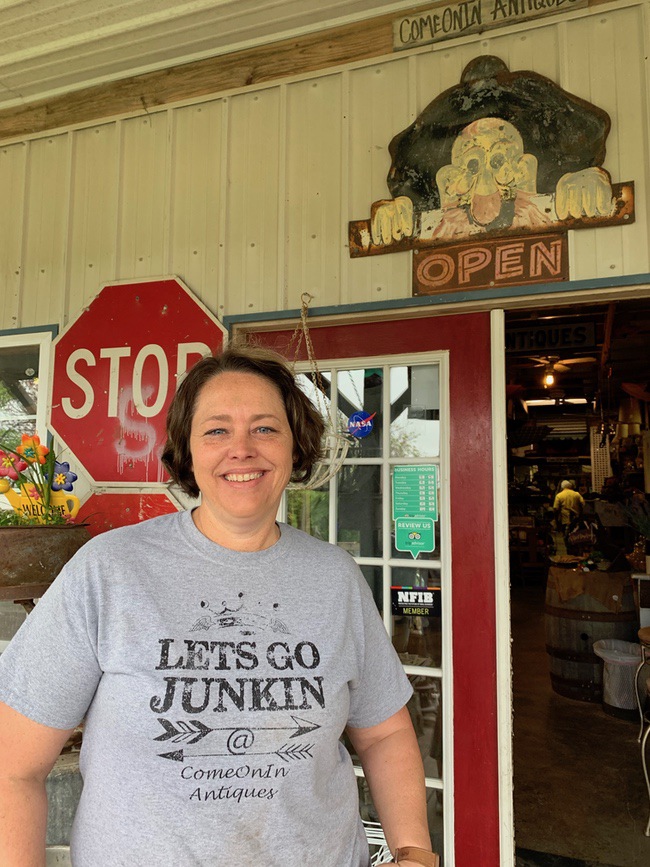 After talking with owner Paula Dusey (pictured above) and her parents, we headed to Fordland, which was packed out with pop-up markets, along with the popular Schofield + Gray experience.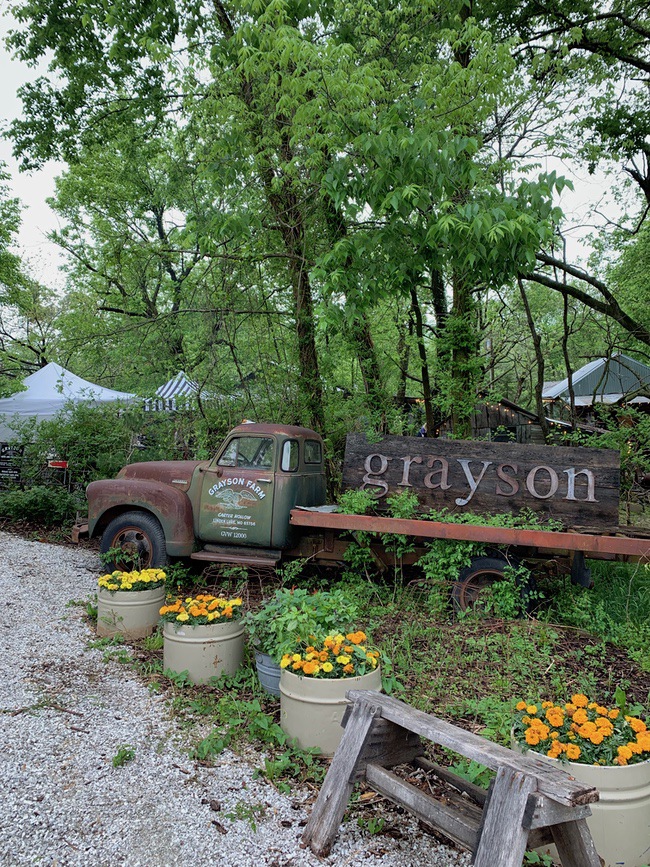 Onsite is the former home of Miss Lula May Schofield Lawson, and it's filled with vintage furniture, repurposed items and antiques. There are several vendors onsite — maybe 50 — that sell crafts, antiques and food (pineapple whip in the morning).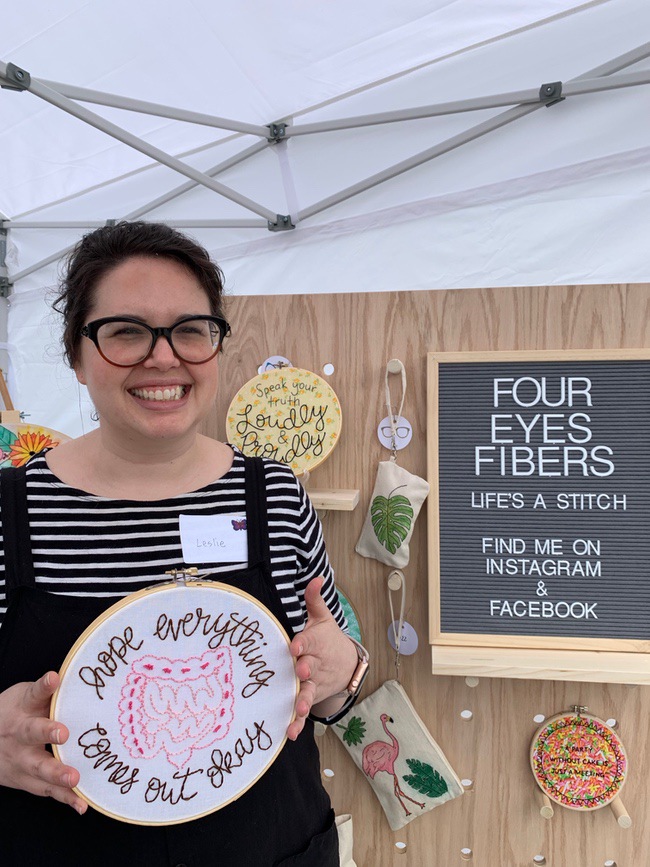 We love to meet new crafters, and Leslie Berry did not disappoint. The stitcher loves to create designs and then, stitch them by hand. You have to look closely at this design to see that it's an intestine. We're looking forward to seeing her new shop on Etsy soon. In the meantime, you can find her designs at her instagram and Facebook pages.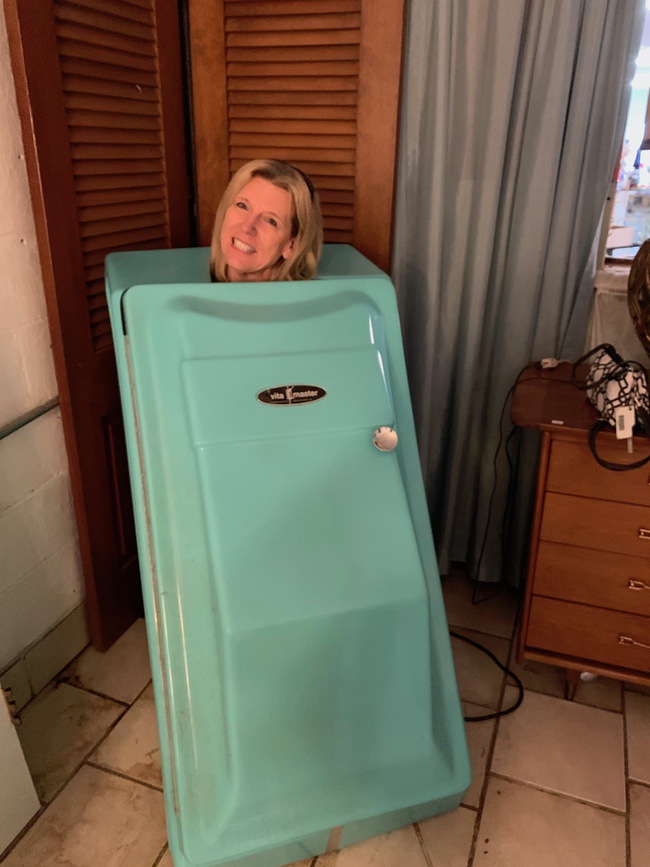 We also visited Funtiques Market, in Fordland, which offers monthly sales featuring a lot of Mid-Century Modern, as well as other vintage items. Stacey hopped in the Vita Master for this shot, and it brought back memories of when "I Love Lucy" was on a diet (Season 1, Episode 3).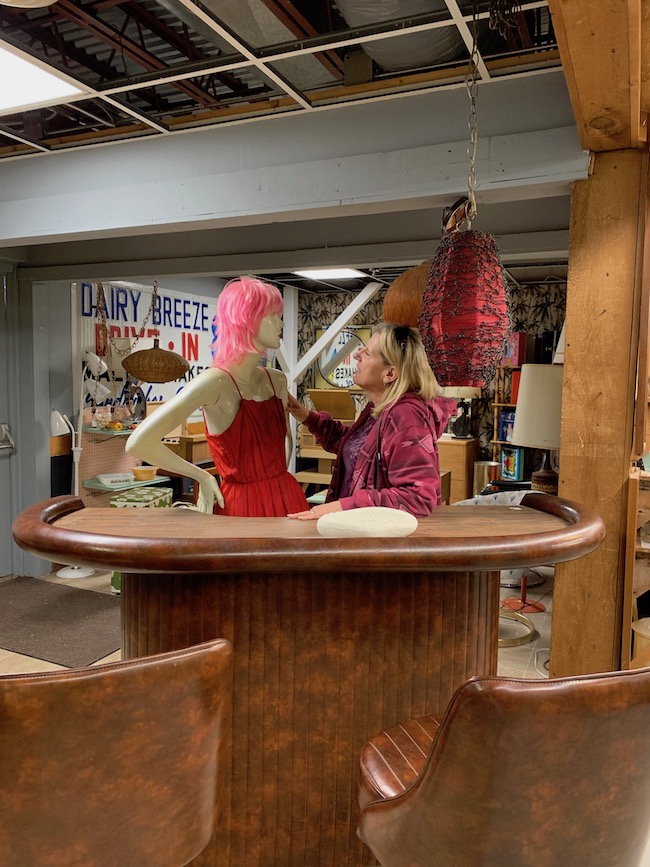 And as if Fordland wasn't enough for one day, we drove over to Ozark, to Camp Flea Antiques.
Camp Flea is situated in a mecca of more antiques stores and home decor places. The place has 26,000 square feet and hundreds of booths. After hoofing around in there for an hour, we decided we'd had enough. We felt saturated. We had made a pact earlier in the day of pointing out things from our childhood. By the time we reached Camp Flea, we had gone through dishes that our grandmas had, furniture that our parents used and toys that we loved. We added quite a few more to that list while there, too.
The next Schofield + Gray Seasonal Market will be in June 15, 2019.