It is time to think of how to achieve happiness during the hurried holiday season. I like the idea of stepping back into history, having yourself an historical Christmas experience before you sit down to the modern day event.
For me, one of the highlights having an historical Christmas season happened a decade ago, on  a trip to St. Louis with my husband's aunt, Anna Belle, where we visited the King of Ragtime's home (Scott Joplin), all decked out in Christmas finery.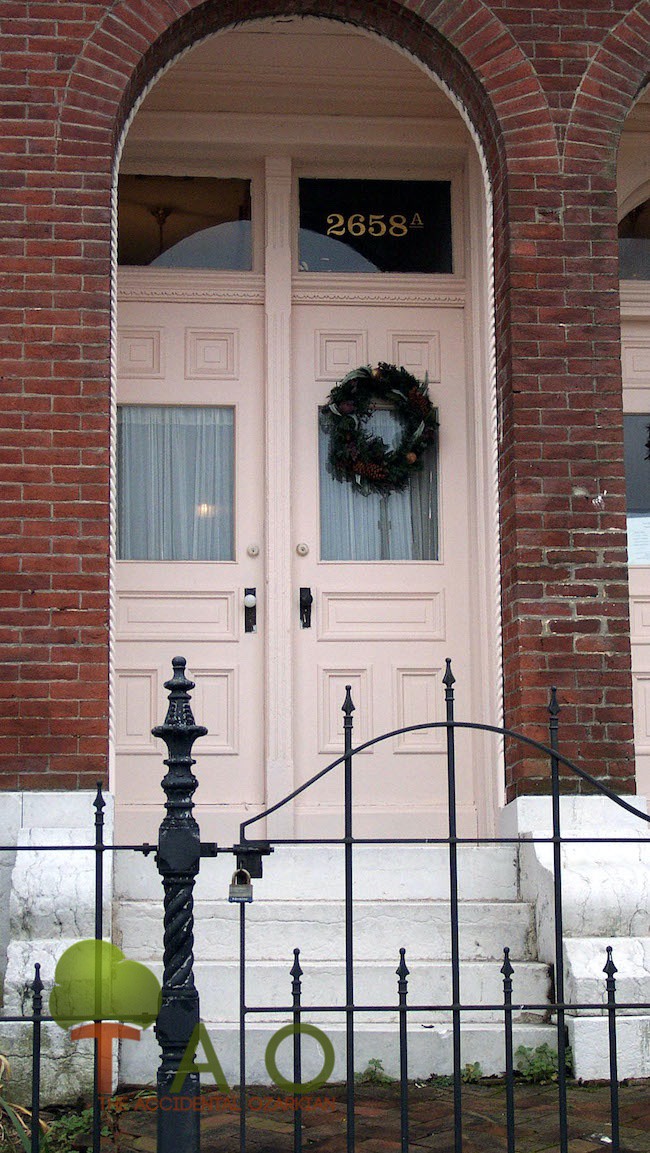 While there, I wondered if  Joplin and his wife, Belle, ever brought home greenery or trimmed a tree in the parlor. Certainly, he must have experienced good times in this flat, since his career peaked while living in St. Louis.
Your imagination can run wild this holiday season in Missouri.
You may also enjoy stepping away from modern technology for a while to enjoy simple music, candles glowing and life as you imagine it might have been – without the Grinch and the Polar Express.
Have yourself an historical Christmas
There are several places to visit this holiday season, owned and managed by the Missouri Department of Natural Resources:
Ste. Genevieve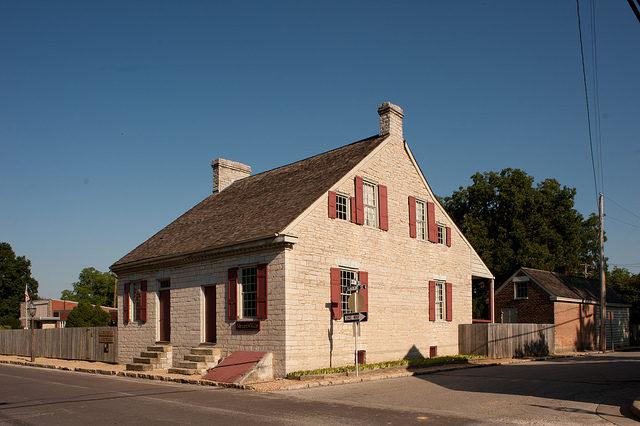 I would rank Ste. Genevieve as number 1 on my must-see list. The French influence in the little burg has fascinated me ever since I moved here 25 years ago. On Sun., Dec. 10, from 1 to 6 p.m., visitors to the Felix Vallé State Historic Site can observe a French Christmas, Le Réveillon, which includes music, food, customs and decorations of an early French celebration. Admission is free. 
Hermann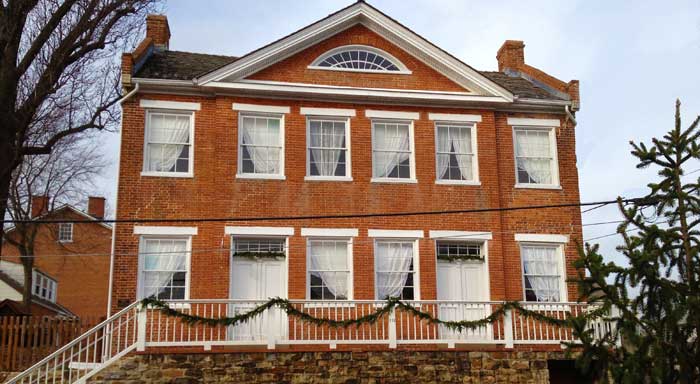 If you're more interested in our state's German heritage, Hermann is the place to visit. During the first 2 weekends in December, Hermann celebrates Weinachtsfest, a traditional German Christmas event. Hours will be from 10 a.m. to 4 p.m. on Saturday and Sunday. You may visit the Pommer-Gentner House, at the Deutschheim State Historic Site, circa 1840, in its Christmas greenery finery and lamplit interior. Christmas trees, decorated with German ornaments, aka Scherenschnitte, may be found throughout the old house. 
The town also holds 2 German Christmas markets: the 24th Annual Kristkindle Market on Saturday and Sunday, Dec. 2 and 3, at the Stone Hill Winery and the Christkindel Market Christmas celebration at the Hermannhof Winery on Dec. 9 and 10. Hours at both locations are 10 a.m to 5 p.m. on Saturday and 10 a.m. to 4 p.m. on Sunday. 
New Madrid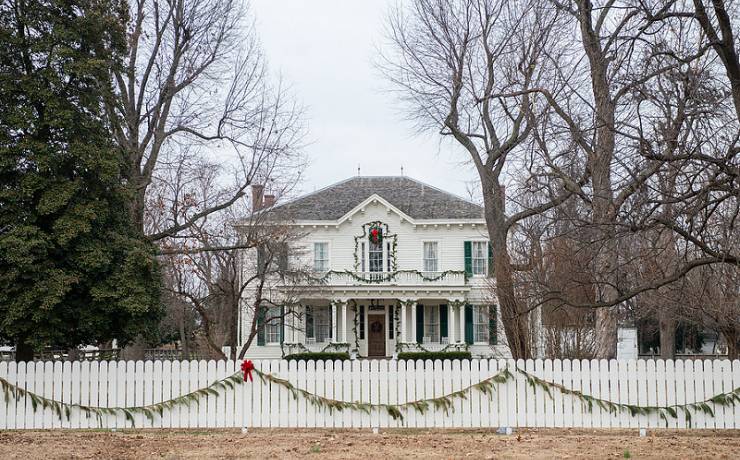 If you'd like to head to the southeast portion of the state, visit the Hunter-Dawson State Historic Site, a Victorian mansion once owned by an illustrious family in New Madrid. Candlelight tours will be held on Dec. 8 and 9 from 6 p.m. to 8:30 p.m.
The 15-room mansion still has most of its original furnishings, including a large collection of Mitchell and Rammelsberg furniture, which should look gorgeous by candlelight tour. The manse will be decorated with pine roping and will feature three Christmas trees. The staff will wear period costumes, and admission is free. 
I enjoy the ambience of Missouri's Mississippi River towns such as New Madrid and nearby Cape Girardeau. 
Ash Grove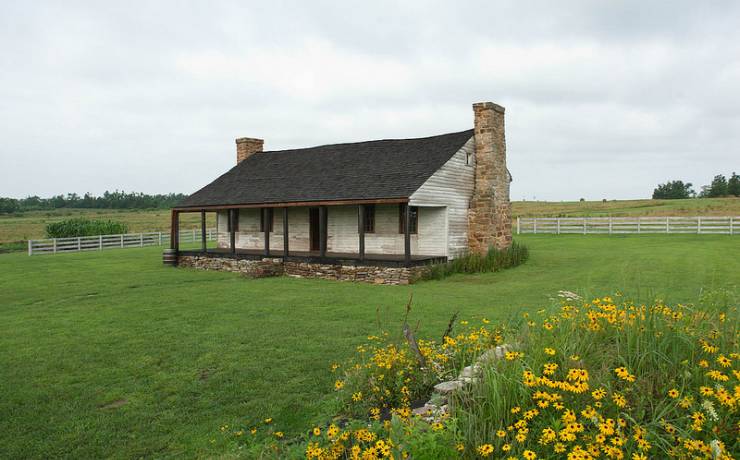 It would be difficult to find more iconic characters than Daniel Boone, or his son, Nathan. You can visit the Nathan Boone Homestead State Historic Site, where he lived, on Sat., Dec. 16, between 2 and 6 p.m., for Ozark Christmas Traditions. Here's how it's described at the Missouri State Parks website: "See how the Boones and residents of the Missouri Ozarks celebrated Christmas. Stroll the site's lantern-lit paths and experience the site's natural resources in winter. The Boone Home will be open and costumed interpreters will share stories of Christmas past, complete with apple cider and hot chocolate! A reading of "Twas The Night Before Christmas' will take place at 2 p.m. in the Boone Home."
Now, that … sounds super enjoyable, and it's part of the new season of hands-on activities at this site.
There are more historic opportunities this Christmas season, brought to you by your tax dollars and the Department of Natural Resources. Check this website for candlelight tours, concerts, Christmas on the farm and living windows.
Visit Missouri State Parks for more information.